Stroke Survivor Inspires Others Through "Spread Goodness Day" Volunteerism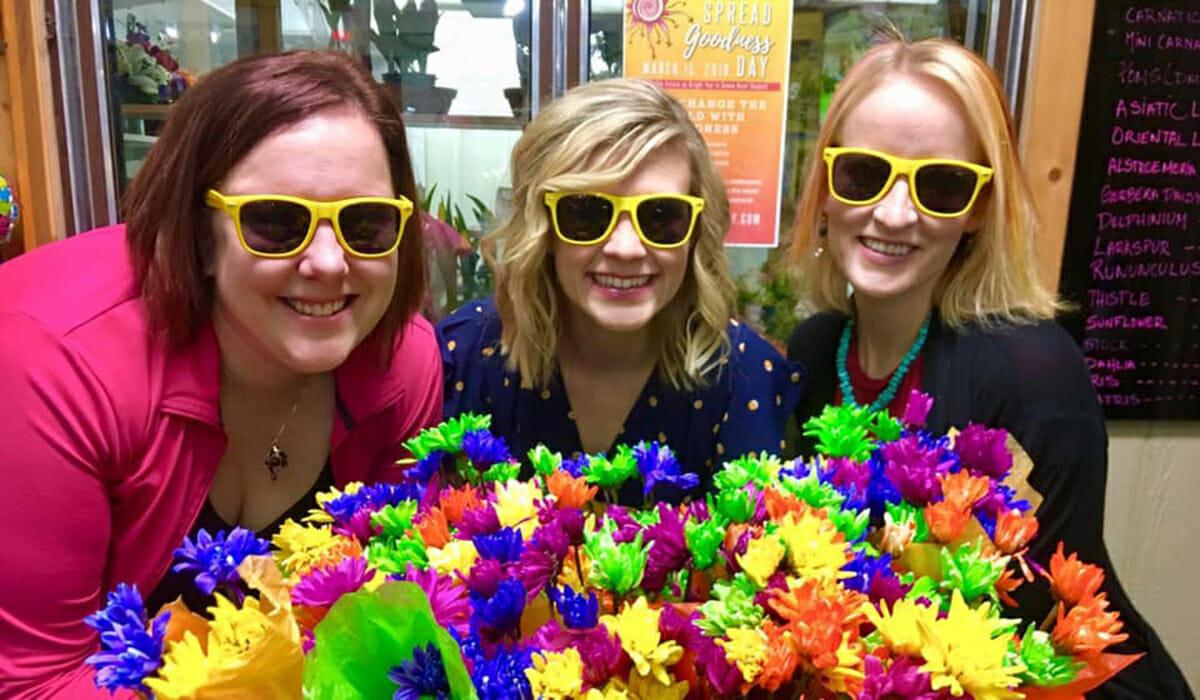 Meet Daily Point of Light Award honoree Anna Dravland. Read her story and nominate an outstanding volunteer or family as a Daily Point of Light.
Anna Dravland is a survivor. Once homeless and suffering from addiction, the Marquette, Michigan resident says it was acts of service that changed the direction of her life. And now, the 36-year-old is inspiring others to give back.
Establishing an annual "Spread Goodness Day", Anna made it her mission to change the world and make it better through acts of goodness. But after suffering a serious stroke in 2017, mere months before the inaugural global day of goodness, her desire to promote change strengthened, devoting any spare energy to help others do good. Recording tens of thousands of acts of goodness thus far, Anna is proving that one action, multiplied by thousands (and she hopes millions, one day), can change the world.
What inspires you to volunteer?
Volunteering is a natural thing for me, I don't know how to not serve. I'm a loving person and I love helping people and my community. I also love inspiring others to give back. I like making the world better because I'm in it.
What does "Spread Goodness Day" mean to you?
We're inspiring a global day of goodness by encouraging individuals, businesses and organizations to take one action of goodness on this one day. I don't care what act of goodness you make, or where you do it, or what goodness means to you. This is a true grassroots effort, and we make it as universally appealing as possible because I want each person to believe in how they are spreading goodness. We've had global participation from individuals including from India, Sweden, United Kingdom and Japan.
Describe your role with Spread Goodness Day.
Everything starts and ends with me. Recovery from the stroke is a marathon, not a sprint. When I am not participating in therapy or caring for myself, I am devoting my time and energy to Spread Goodness Day. I work on the website, fundraise, do marketing through social media, solicit sponsors and cultivate participants. We are currently recruiting for board members and volunteers, we presently have 30 volunteers.
How has the stroke changed your perspective on volunteering?
I'm an energetic person, and so when I was first developing this day, I'd go to the ends of all possibilities, always, in pursuing our goals. I'd tell people that I was going to change the world with goodness. Right after launching Spread Goodness Day, I suffered a serious stroke. The stroke changed my approach, for the good and bad. I woke up paralyzed without the ability to speak properly. I couldn't spell my last name, didn't know my phone number or my birthdate. I called my friends and expressed how sad I was because I was losing Spread Goodness Day. And that's when my network mobilized. The people that came out of the woodwork to make Spread a success was mind blowing. Our events have become what they are because of this incredible love and support.
How has volunteerism changed your life?
I was homeless at one point in my mid-twenties and I suffered from addiction. I wanted to make the right decisions and make the world better. Volunteering made me feel like I got my life back. Once you get back into the light after making bad choices, and you live a happy life, an authentic life, you don't ever want to give it back. Volunteering without question changed me.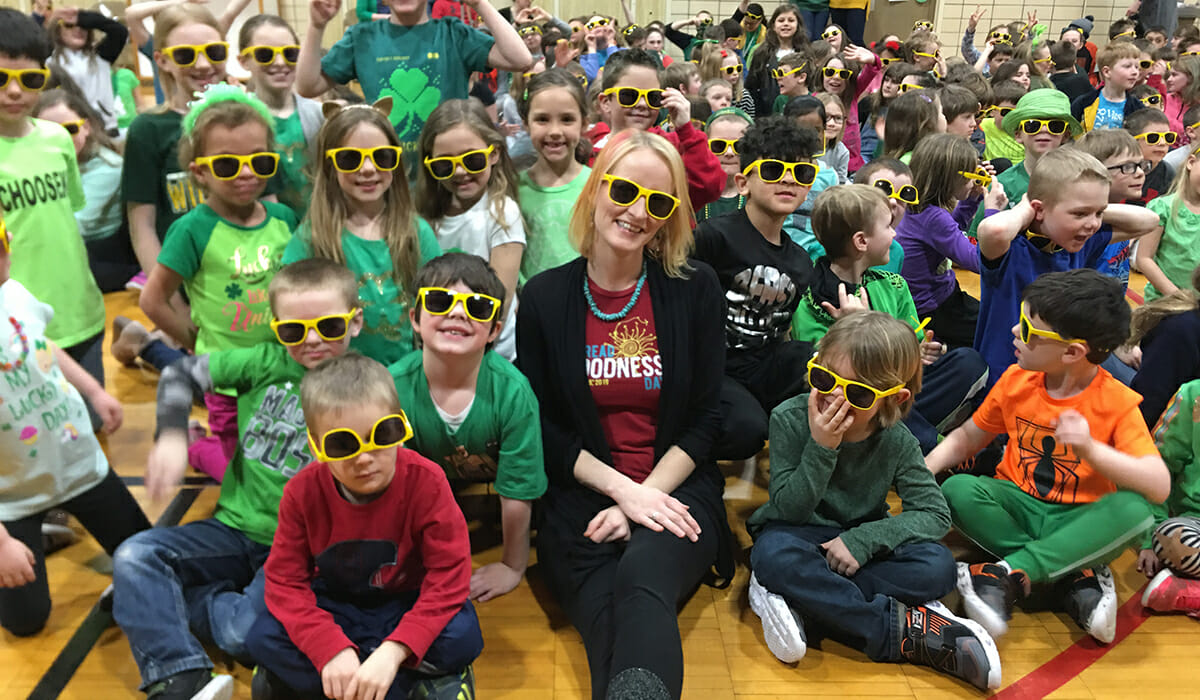 What's been the most rewarding part of your service?
First – the healing and absolute joy Spread has brought me in my recovery. If the event had not been in the books, scheduled and planned, I wouldn't have had such a positive experience to look forward to, and to balance out the really painful experience of recovery. Secondly, (laughs) I think it's great I'm being recognized for my volunteerism, but all I did is build a platform to showcase all the good everyone else is doing. This day doesn't work without everyone else.
Share one personal story with me from your volunteerism.
An entire elementary school participated in Spread Goodness Day, they just rocked my socks off. I don't know how to describe what it felt like to walk into a gymnasium with 400 children screaming because of you. They were so happy to raise money for community organizations, and they thought I was a rock star. To be able to bring that kind of energy to kids, and to have that energy come back to me 100 times more was incredible. I knew the ripple effect of giving back happens naturally, but until I started on this journey, I had no idea what that would mean.
What do you want people to learn from your story?
People are powerful. Everybody can change the world and they can do it with simple goodness. Literally, no matter what has happened to you, what you've lost, what pain you think you can't overcome, it is healing to give goodness to the world. I would invite others to give service a try, and see how your life suddenly changes when you focus on the goodness in your life and the goodness you can bring to others.
How can readers help?
Please check our Spread Goodness Day website for more information about how you can help.
Do you want to make a difference in your community like Anna Dravland? Find local volunteer opportunities.
Share this post