Teen Activist Fights Child Abuse and Mobilizes Virginia's Youth to Make a Difference
Meet Daily Point of Light Award honoree Elijah Lee. Read his story and nominate an outstanding volunteer or family as a Daily Point of Light. 
Elijah was born in Roanoke Rapids, North Carolina. His family, teachers at KIPP Gaston College Preparatory school and key mentors instilled the love of learning in Elijah. Elijah's father passed away when Elijah was three years old. Despite this loss, Elijah's mother placed a high value on education and made sure to provide the best possible learning environment. The message that Elijah grew up with was a message of resilience. It was also a message of the importance of support, whether it's from a family or a community. 
Now a teenager, Elijah has strived to carry on this message. As the founder of Hear Our Voices, a nonprofit promoting empowerment for young people, Elijah works to equip fellow young people to become advocates for the causes that matter to them. A staunch advocate himself, Elijah leads by example as he works to promote civic engagement among his peers. Read his story to learn how he is making a difference.
What inspires you to volunteer?
When I was in first grade, a friend confided in me that she had been abused. I had never heard anything like this. In that moment, my perspective on the world changed. I had to understand why this had happened. I told my teacher about it, and we got help for my friend. I soon learned that my friend wasn't alone. I learned that she wasn't the first child to be abused, and wouldn't be the last. Even as a young child I wanted to know why we as a community could allow this to happen and what we can do about it. Progress comes from action, so why were people still experiencing this pain? Why wasn't someone stopping it? As I grew up I learned more about the systems we live by. I also learned how to raise my voice in protest. I was just 10 years old when I led my first advocacy march and gave my first speech. That was my first experience with the fact that our country is ready to accept young activists.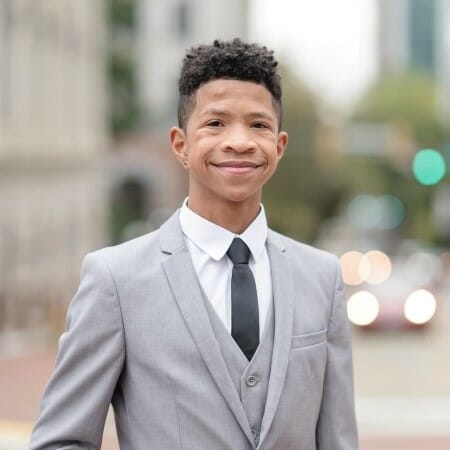 Describe your many volunteer roles.
I am the founder and Youth President of Hear Our Voices, which promotes empowerment for young people. We provide young people with resources they need to become advocates for any cause they care about. As president, my work is mostly drafting a nonprofit budget, hosting bimonthly and quarterly meetings, and communicating with board members. I also organize and lead annual marches. This includes managing the logistics and working with local organizations to ensure that we don't just talk about resources, but actually provide them. I also devote a lot of time to talking to other young people about how they can become involved and helping them through the process. I am also active in the educational sector. I talk to teachers about safe spaces, how to use the right language when talking to abuse survivors, and how to make educational institutions a safe space of learning for any child. 
I work with Virginia Teen Democrats as its Political Director where I work to empower young people to vote and get more involved in politics. I and I act as the Co-Chair for the Voters of Tomorrow of Virginia, which is a chapter of the national Voters of Tomorrow organization. Our task is to make it easy for more young people to become active in politics and increase youth voter turnout to ensure that their voices are heard. I have also drafted, introduced and lobbied for legislation that will help young people in Virginia. I've participated in over 150 legislative meetings. I have testified for over 15 bills. Every one that passes is a huge win! 
I'm also honored to serve as the Executive Co-Director of the Coalition for Virginia's Future. This coalition is one that I helped start in an effort to unite the youth organizations in Virginia so that we can unify young people, and present a unified voice. 
I became an ordained minister at age 10. God is at the center of what I do. I enjoy preaching and teaching, but more than anything I see Jesus as an example of how to help one another. 
What's been the most rewarding part of your work?
It's so rewarding to hear how I have impacted other young people. There have been a few times when other young people told me they saw me speaking, or leading a march, and that I inspired them to start advocacy on their own. Every legislative bill I can get introduced and passed means we are making history! Every dollar I raise changes lives. It's rewarding to see that today's young people are empowered, strong and willing to do what it takes to be heard.   
What have you learned through your experiences as a volunteer?
I've learned that even if you fail, you can always get up again. Success is all about resilience. It might be easy to give up every time a bill isn't passed or I can't raise enough money. It's so easy to say I've failed, that I can't do anything to solve this problem. But I always have to keep pushing! Making progress, even if it's slow, is the only way to make change.  
I've also learned that when we have conversations about racism or other social problems, things don't have to become political. People need solutions, not bipartisan squabbling. The same goes with talking about religion. Sometimes when I talk about religion, I feel people shut down, but I am forever inspired by God and I live by the Scripture. What I do isn't about religion, it's about doing good for my fellow man.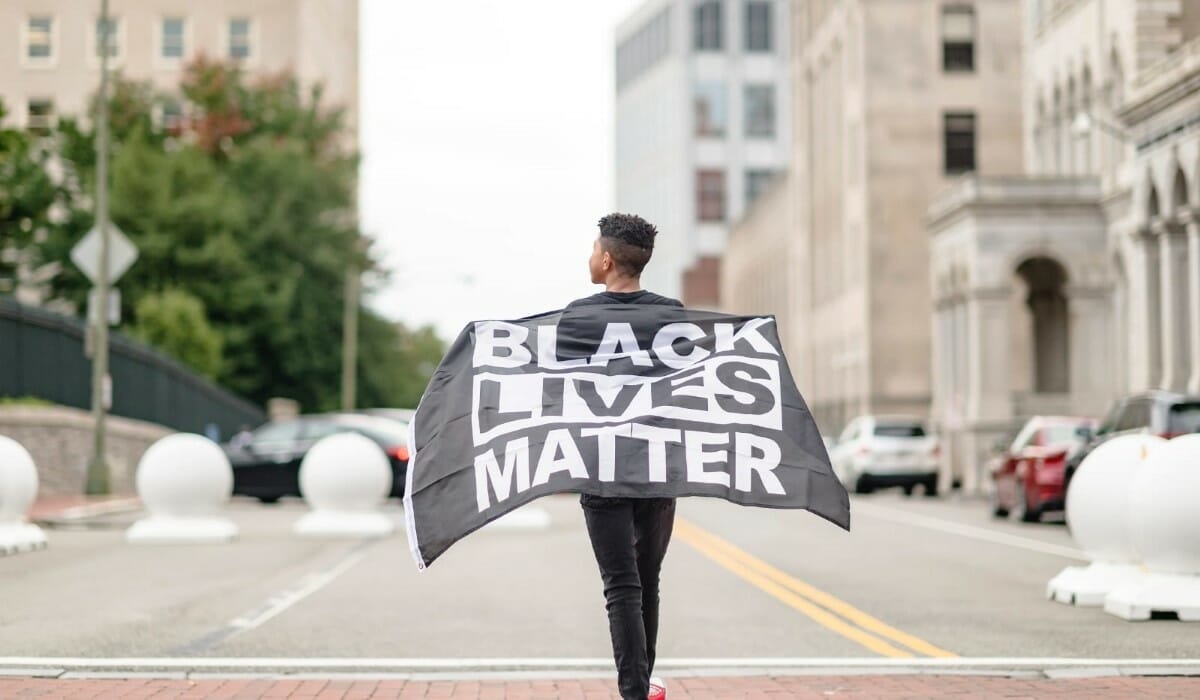 Are there any future partnerships, programs, or events that you are excited about?
At Hear Our Voices, we are planning our upcoming march. This time, we're considering going beyond child abuse advocacy. We're considering adding an element of youth empowerment. It would be the first event of its kind in Virginia! Some of my political organizations are looking forward to introducing life-changing legislation that basically says the kids are here and we're ready to take charge. I have high hopes for the future of the work I do! 
Why is it important for others to get involved with causes they care about?
I am forever inspired by the quote, 'If not now, when? If not us, who?' This quote has been attributed to so many authors but I believe it says it all. Our world is not perfect. If you have even a sliver of passion to make change, an instinct to make progress on an issue, I ask that you get into action. You owe it to yourself and to the future generations. I'm invested in helping other people share their voices. You can, too. 
What do you want people to learn from your story?
I hope that people realize that with a little support, young people can truly do anything we set our minds to. My story shows that we have the capacity to change the state of our nation. But we need the support of our community in order to be successful. 
Do you want to make a difference in your community like Elijah? Find local volunteer opportunities.
Share this post