Teen Uses Her Passion for Dance to Advocate for Food Security
Meet Daily Point of Light Award honoree Claire Chi. April is Global Volunteer Month, a global movement to recognize volunteers and people who actively support their communities, whether through volunteerism or other elements around the Points of Light Civic Circle®, like Claire. Read her story, and join the Global Volunteer Month celebration.  
Claire Chi of State College, Pennsylvania, founded her 501(c)(3) nonprofit organization, Dancing Against Hunger (DAH), to fight food insecurity in schools by providing youth with accessible dance education and opportunities for social empowerment. Through executing organizational initiatives averaging 800 donations per event to mentoring students to serve as impactful community leaders through media production, event coordination and partnership with local organizations, this young woman is making a remarkable impact with her passion for the arts. 
Claire promotes youth volunteerism and empowers young leaders to create their own service initiatives through speaking engagements and so far has engaged over 1,100 participants and over 40 community partners. DAH has worked to increase the visibility and accessibility of food assistance programs––it was the first organization to ever donate to the local school district's pantry, a resource that had existed for years without significant donations to maintain it. DAH has grown its impact and strengthened partnerships with community organizations to mitigate food insecurity more effectively. 
Claire is an outstanding leader who has demonstrated passionate engagement and altruism in the community. Read on to find out more about her story and what inspires her to keep her mission moving forward. 
Describe your volunteer role.
My volunteer role is founder and executive director of Dancing Against Hunger. I currently lead the DAH executive team, which is made up completely of high school students, and as executive director, I lead event coordination, new initiative and program development, as well as provide mentorship for executive team members. As founder, I set strategic priorities for the organization to achieve in its operations.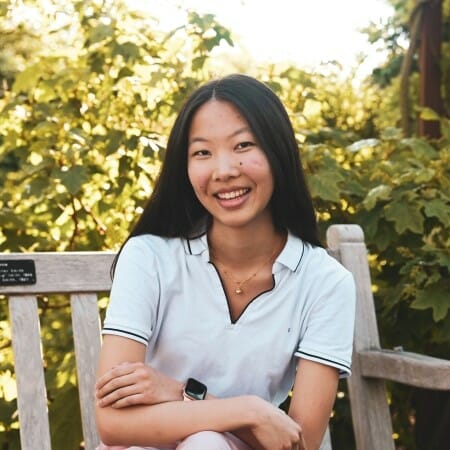 What inspired you to start Dancing Against Hunger?
During COVID, we had about two years of free school lunches and breakfasts. That was for K-12. Around the same time that I started the nonprofit, I was appointed as the student representative to the State Board of Education in Pennsylvania. And I was able to interact with a lot of students outside of my own school, particularly those who may come from low-income families.  
I heard about the concerns these students expressed for when the free meal funding would end. That urged me to do something that would not only raise awareness about food insecurity in our own communities, but also help enhance food security. So, food security in schools is specifically the main focus of DAH. 
What inspires you to volunteer?
I like to say that food insecurity and hunger are "invisible issues" and you never know that someone may be struggling with that until they tell you. It's not something that's visible – and it's something that's always happening. At DAH, we have year-long efforts and partnerships with local organizations to help mitigate student hunger. 
Over the summer of 2022, we partnered with a local summer program and had over 500 participants engaged in dancing with us. We also had these participants in a friendly competition to see who could collect the most donations. We had them in teams, and by the end of the week, we had raised over 2,100 donations. We really try to bring our mission to places where youth are already involved in dance or performing arts programming, and then connect that with projects such as food drives. 
Any rewarding stories from your volunteer work?
The event we had over the summer was our second event since our founding in March 2022. At that point, we had a completely student-run team. I wanted to see their leadership in the community happen. I had some of our team members step into roles that required more initiative in the event. Seeing them take charge was really inspiring to me.  
I had the director of philanthropy in charge of collecting, sorting and distributing all the thousands of donations we'd received. Reflecting after the event, she said "That was probably one of the most special moments in my entire 17 years on earth. This is something I hope more students will have the opportunity to experience."  
There's this perception out there that just because we're kids, we can't go out and change the world, but breaking this misconception was the biggest impact that DAH had on her, and I would say a lot of our team members have the same sentiments – our organization has helped them realize that young people can change the world. 
Why is it important for people to get involved with the causes they care about?
I think sometimes we're all in our own bubbles – whether as an individual or in a tight-knit community. When we provide opportunities for students to share social empowerment and connect with other individuals and communities working for the same cause, it gives us this perspective that our role in the cause matters. By engaging in these small actions, making these small ripples, we can work together to make waves of change.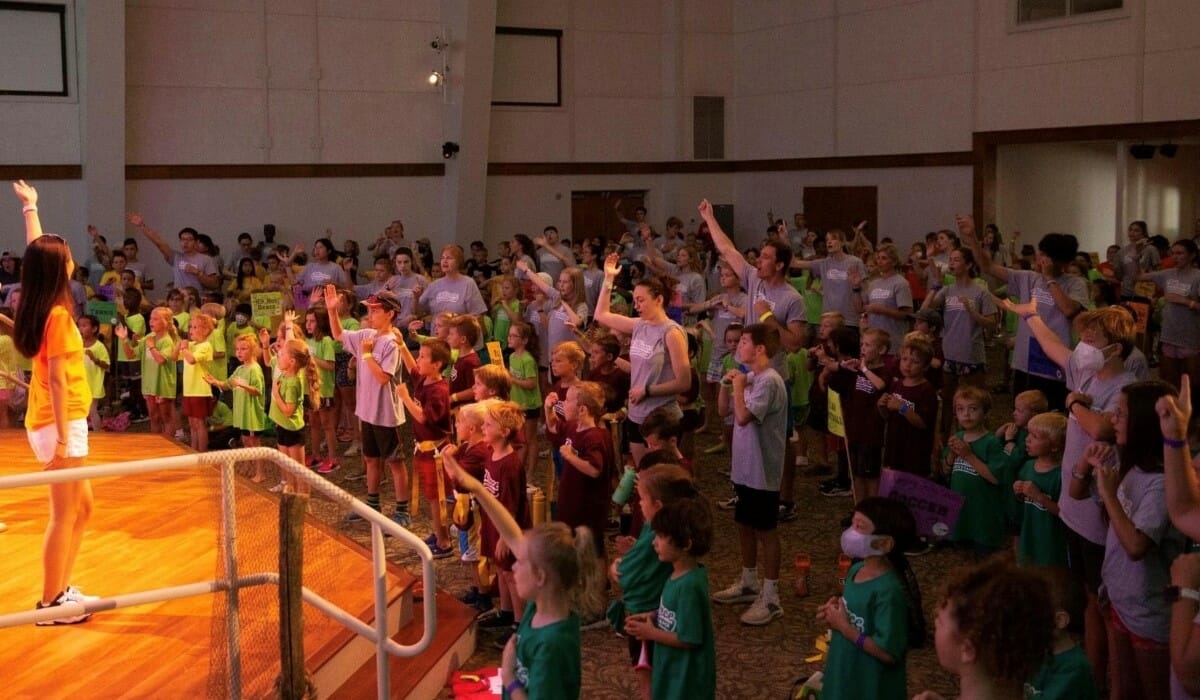 Are there any upcoming programs, partnerships or events?
We are working on summer initiatives, which haven't been finalized yet. We have a lot of partnerships with local organizations and we hope for our next event to collaborate with local school district pantries. We were the first organization to ever donate to our own local school district pantry! We seek to bring awareness to how change can be much more accessible on the local level. 
What's your advice for people who want to start volunteering?
Volunteering is really a personal path. It does not need to grow into starting a nonprofit organization, which definitely takes a lot of time, planning and investment. There are so many like-minded people with similar passions working in the community.  
For example, I'm really passionate about dance, and used this passion as a tool to raise awareness and to make real change. And everyone might have different interests. When I work with food security experts and nonprofit leaders, we're all connected by the same cause, but the way we achieve solutions is going to be different. So it's really rewarding to connect with other people and learn about different strategies to accomplish that change.  
What do you want people to learn from your story?
I want to emphasize how important intergenerational partnership is in executing our mission at DAH. Our team is all students, but we have a board of directors that's made up of community leaders and educators – all adults who give us advice and mentor us through our projects.  
I do believe that young people can change the world, but there are also a lot of people who can provide support in doing so, and help make that change more effective and more powerful. Adults mentors help inspire and empower us on that path. 
Join the Global Volunteer Month celebration! Download our Global Volunteer Month toolkits and access resources to encourage volunteerism and civic action, recognize volunteers, and raise awareness for your organization's needs and funding opportunities.   
Share this post