Teen Volunteer Advocates for Diversity in STEM for Young Female Students
Meet Daily Point of Light Award honoree Emma Martz. Read her story and nominate an outstanding volunteer or family as a Daily Point of Light.
16-year-old Emma Martz says as a young, ambitious STEM student, she was surrounded by fellow classmates who didn't really look like her, a realization that she set out to change.
Creating a comfortable space for young girls to experience STEM, Emma founded "Girls Exploring Ambitions in Robotics and STEM" (GEARS) in 2017, an organization dedicated to increasing diversity by providing 4th and 5th grade students with the opportunity to explore STEM fields and connect with one another.
The Antelope, California student offered the after-school program to 20 students last year, and will hold monthly lessons for another group of young girls again this school year. Aiming to increase interest in STEM, Emma is promoting female empowerment, career exploration and intellectual stimulation.
What inspires you to volunteer?
I have always been involved in the community, and when I reached high school, I found a number of opportunities to volunteer. Volunteering is a useful way to spend my time because I'm very interested in service and I like knowing that we're all working together to help others.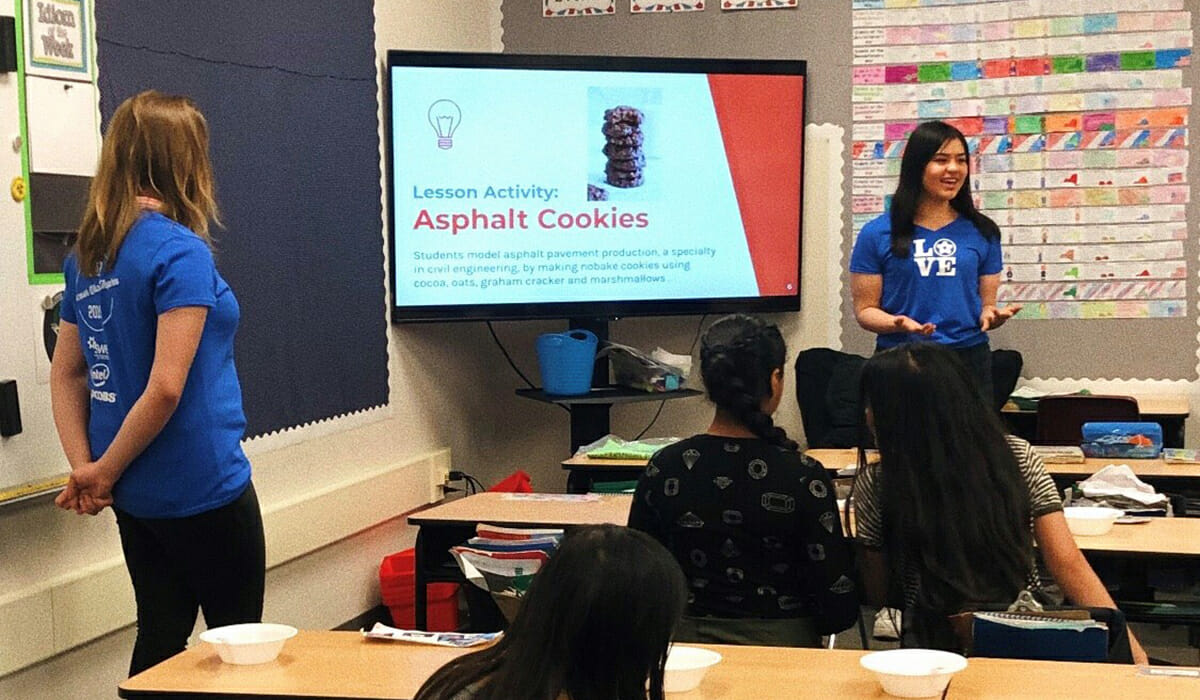 Describe your role with GEARS.
As the founder of Girls Exploring Ambitions in Robotics and STEM, I research new curriculum and activities for the program's lessons, and activities for the girls to partake in. I also train volunteers to be able to teach lessons to our participant, and am currently reaching out to more schools in our area to see if they are interested in our after school program.
Share one personal story with me from your volunteerism.
We had one young girl, a 4th grader, in our program, and at the beginning, she was so shy and reserved. As time went on, I noticed she gained more confidence and she would talk to more people. She was also more creative in the work she was doing. It was fun to see her grow and develop within the program.
Tell me about your favorite activity that GEARS has offered.
We made a gumdrop structure with toothpicks and gumdrops. We told the girls to create whatever they wanted, and they all created different things. One created a windmill, one created a crown. That lesson demonstrated our participants passion and creativity, and it really inspired me to implement that same creativity and expand on my own projects.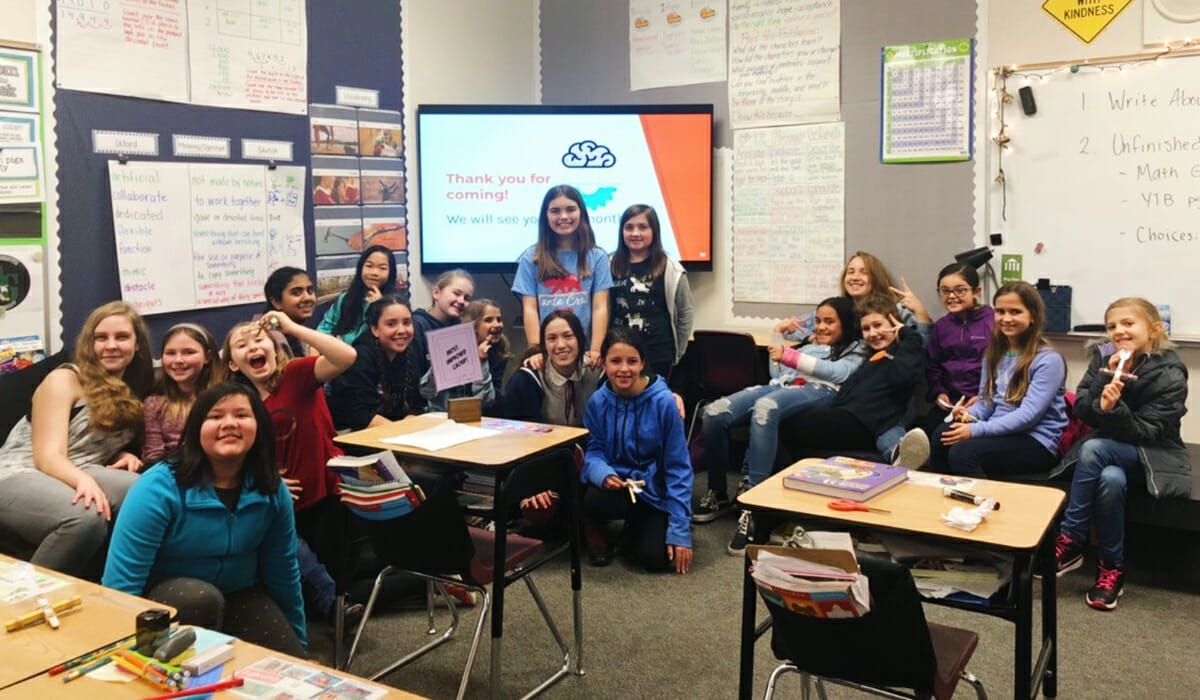 What have you learned through your experiences as a volunteer?
School has always been the place where I always felt comfortable, and I wanted these girls to have the same experience. Volunteering has given me insight into a possible career path in education, and I want to continue to help girls when I grow up.
You are a senior in high school. What do you do for fun when you're not busy with school or volunteering?
Volunteering is usually what I do for fun! I'll take a break every single day and walk my dog to get away from everything.
What do you want people to learn from your story?
Do not be afraid to do something that you're passionate about, even though your service might not be expected in your community.
How can readers learn more?
We'll welcome a new set of participants in the program for this school year. For more information about GEARS, please contact us via email.
Do you want to make a difference in your community like Emma Martz? Find local volunteer opportunities.
Share this post