Teen Volunteer Plays Chess to Effect Social Change Across Community
Meet Daily Point of Light Award honoree Jonathan Martinez. Read his story and nominate an outstanding volunteer or family as a Daily Point of Light.
A two-time state chess champion, 16-year-old Jonathan Martinez says the knight is his favorite chess piece, because according to Jonathan, "it's the most confusing piece, but once you know how to use it, it's really useful." Similarly, the Tucson, Arizona teen is using his chess skills to serve others and do good, by empowering underserved populations in his community.
Launching The Pawn Initiative in 2018, Jonathan is using chess as a tool to build community, empower individuals, and bring about social change across people from all backgrounds. Through outreach, workshops and chess instruction sessions with at-risk youth, seniors, refugees and asylum seekers, Jonathan is helping individuals to keep their minds active, develop friendships and learn life skills.
What inspires you to volunteer?
It makes me happy to teach people how to play a game I'm passionate about. Through chess, some individuals are improving their mental health, some get more confident and focused.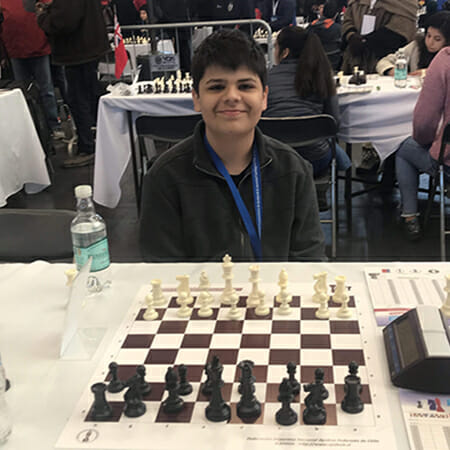 Describe your role with The Pawn Initiative.
As founder, I am always looking for new organizations who are interested in bringing chess to their community. I teach students chess privately, and the money I make from those classes goes directly towards paying expenses for The Pawn Initiative. I'm hoping to officially establish The Pawn Initiative as a nonprofit in the coming year.
Share one personal story with me from your volunteerism.
I was teaching a man named Miguel at St. Luke's Home, which is an assisted living facility in Tucson. Miguel already knew how to play chess, but he attended every session I held to learn more about the game. He doesn't speak much English, but we communicate through chess. Miguel is always excited to come and learn, and chess is an activity he's confident in, which has positively impacted his life overall.
What's been the most rewarding part of your service?
It's been rewarding to see how chess can really create social change and that I have been able to build a community of people who have a shared interest in the game.
How do you hope to inspire others through your service?
I offer weekly chess sessions to at-risk youth at the Boys & Girls Club, Jim and Vicki Click Clubhouse, seniors at St. Luke's Home and refugees and asylum seekers new to southern Arizona at the Casa Alitas Program hospitality center and at Tucson Refugee Ministry. In addition to teaching specific subjects and strategy, we talk about our lives. I'm connecting on a personal level to build community and empower individuals facing challenges.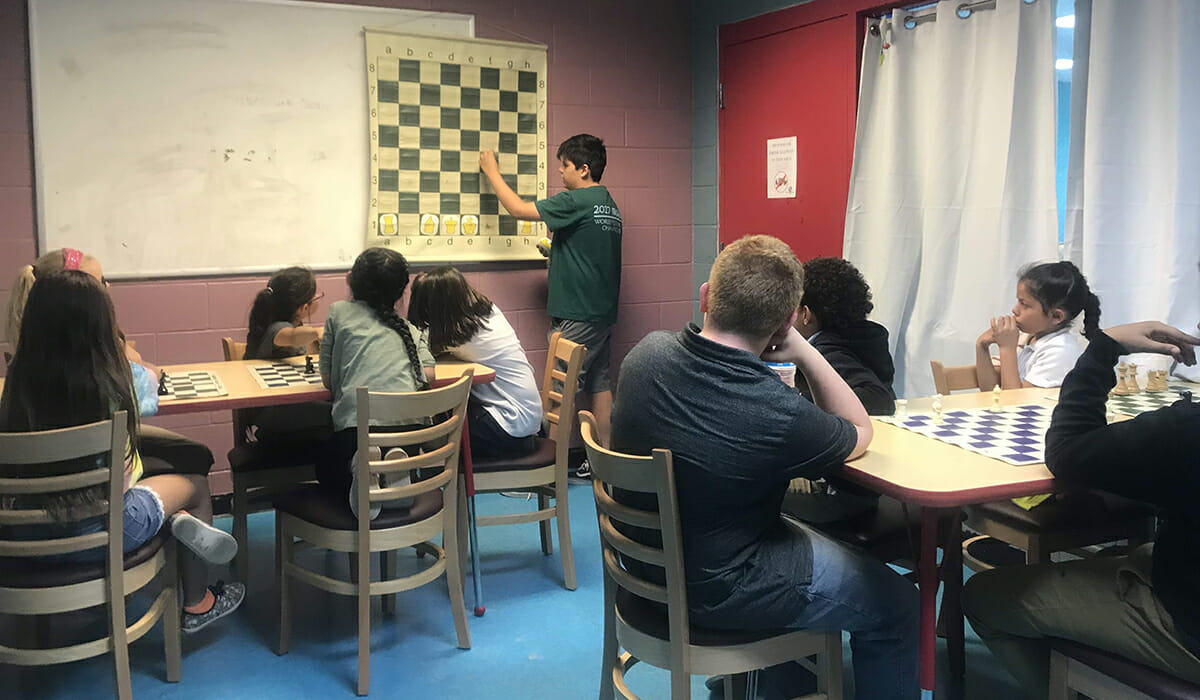 In one word, describe what volunteering means to you.
Change. Because I see people change when I volunteer and I change myself through volunteering as well.
What have you learned through your experiences as a volunteer?
At first I was nervous to teach chess to a large group of people, but eventually I got better at public speaking and now enjoy fostering people's love for the game.
How can readers help?
Please visit The Pawn Initiative's website for more information about how you can help.
Do you want to make a difference in your community like Jonathan Martinez? Find local volunteer opportunities.
Share this post