Teenage Immigrant's Confident Volunteerism Betters Future for Hundreds of Students
Meet Daily Point of Light Award honoree Yifei Han. Read her story and nominate an outstanding volunteer or family as a Daily Point of Light.
Born in China, Yifei Han's assimilation as a young student in the United States was full of heartbreaking challenges. Self-conscious of her accent, Yifei avoided speaking up in class, stopped using her given first name in lieu of an American 'preferred' name, and watched videos on how to get rid of her Chinese accent online.
After confronting her own struggles with public speaking through years of debate training, the now 15-year-old San Ramon, California student decided to make speech and debate accessible to other students, particularly underserved youth. Launching Make a Statement (MaS) in June 2020, the rising high school junior educates youth about public speaking and has since connected with more than 800 students from 25 countries and across the United States. Volunteering to connect students to confidence, skills and a brighter future, Yifei is using her personal experiences to make a positive difference in the lives of others.
What inspires you to volunteer?
The idea that I am creating a tangible impact on my community is what inspires me. That's my biggest motivation for every community service project I do.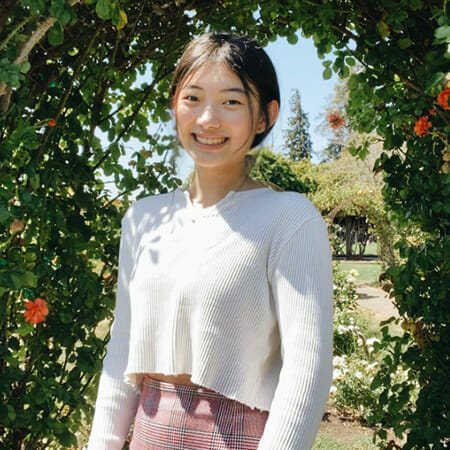 Describe your volunteerism with Make a Statement.
As founder, I oversee all events and member meetings. I create the curriculum material we use, and organize fundraising through events and donations.
Share one personal story with me from your volunteerism.
We received more than 250 sign-ups for our first collaboration summer camp. One of the guest speakers we invited for a workshop is a professional public speaking coach, and she recognized the importance of what we are doing. That meant a lot. Before this, we'd barely received any workshop attendees and I was doubting whether people thought I was disqualified to help them. So to have an expert recognize the meaning of what we are doing, I felt a mental reward that it was all worth it.
Why do you think it's important for others to give back?
A lot of us are born in a very privileged place and we have a lot of rights that a lot of other people weren't born with. For that reason, it's important that we who have ability to help the rest of society do so, starting at a very young age. That's the only way for us to advance not just as individuals, but as a whole.
What's been the most rewarding part of your service?
It's rewarding to read all MaS workshop feedback. It's heartwarming and inspiring to hear that we're making an impact on people across the world.
How have you continued to volunteer throughout the COVID-19 pandemic?
MaS activities were held virtually or socially distanced. In addition, I continued my personal service including participating in an effort as a congressional intern to reduce the city of San Jose's water rate increase by 8%, decreasing the cost of water bills for tens of thousands of citizens across the city. I also participated at a youth-led rally against anti-AAPI hate crimes.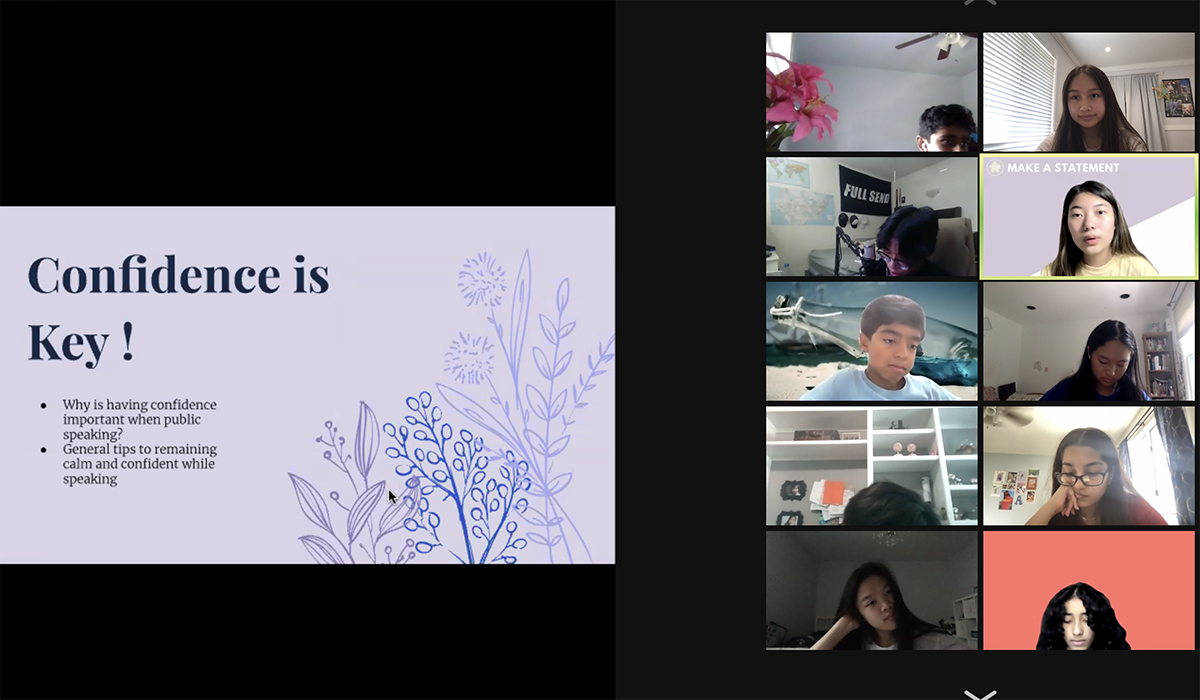 What do you want people to learn from your story?
It was very hard to get MaS started. I was constantly doubting whether I was qualified to help other people with public speaking. Ultimately, I realized no matter how advanced you are in speech and debate or how sufficient you are in any activity, as long as you have the desire to help people, you will be able to make an impact.
In one phrase, what does volunteering mean to you?
Lifting others.
How can readers help?
Please visit the Make a Statement website for more information about how you can help.
Do you want to make a difference in your community like Yifei Han? Find local volunteer opportunities.
Share this post