This Teen Turned a School Project into a Full-Blown Volunteer Organization that Provides Washers and Dryers to Families in Need
Meet Daily Point of Light Award honoree Lilie Murray. Read her story and nominate an outstanding volunteer or family as a Daily Point of Light.
School projects might last for a week or maybe a couple months at most if it's a big project. But for Lilie Murray, an 18-year-old from Rye, New Hampshire, a school project has continued for the past three years after it flourished into a volunteer organization that has helped improve the lives of numerous low-income families in the community.
It all started when Lilie was a sophomore in high school. She and her classmates were asked to create a project based on the United Nations' Sustainable Development Goals.
"We decided to look at 'No Poverty' and 'Sustainable Cities and Communities,'" Lilie said. "From there we developed a clothing drive, which my classmates and I named the Portsmouth Community Closet."
Unfortunately, the class ended before any kind of clothing drive was able to take place, but Lilie decided to pick it back up with the help of her teacher, Kimberly McGlinchey, who then became her advisor.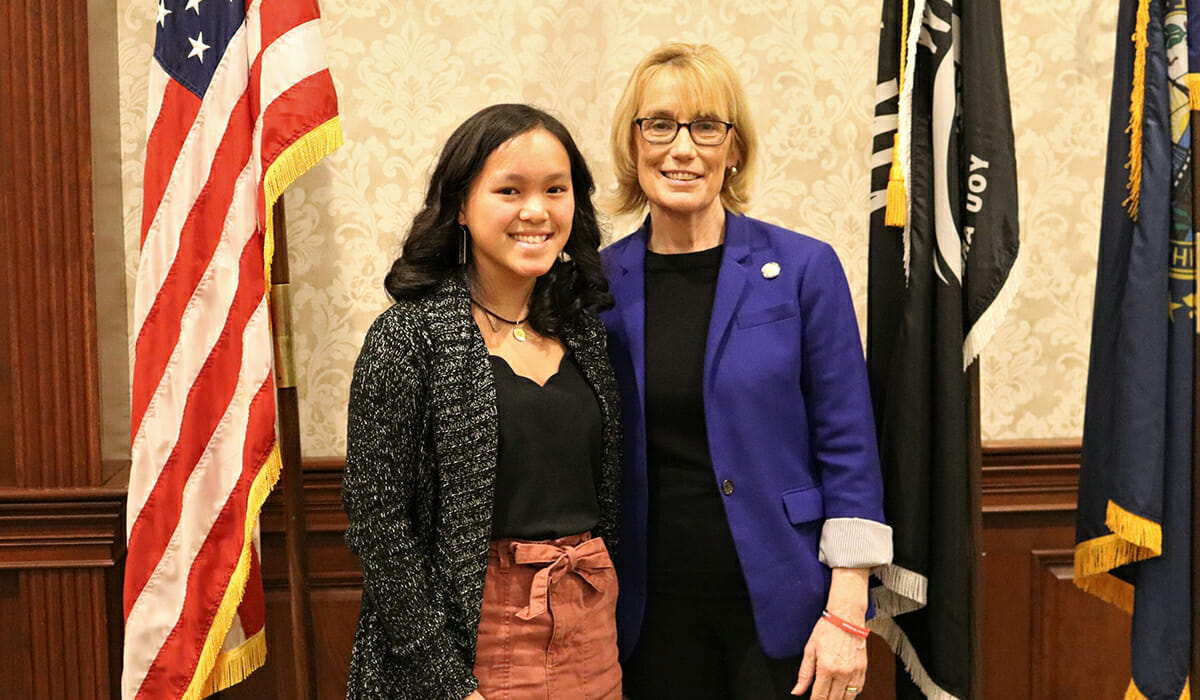 With the generosity of her community, Lilie received tons of clothing donations, which she then provided to low-income families in Portsmouth. But after Lilie realized how many families were living in public housing developments and didn't have access to washer and dryer units, she wanted to do more than just a clothing drive.
"They were essentially living in what we like to call a laundry desert," Lilie said. "Their local laundromat had been shut down and the nearest one was several miles away."
So Lilie started fundraising money to buy families living in public housing their own washer and dryer. The first delivery went to a family with two children and a mother who had been living in a homeless shelter and had just secured housing.
"We arrived in the truck with the washer and dryer, and she was waiting outside with her kids and they immediately ran up to me and just, they all gave me a big hug," Lilie recalled.
Since then, Lilie and her volunteers have helped donate washers and dryers to about a dozen families in the area. But again, Lilie didn't stop there.
She has helped set up a library at a community recreation center for children from low-income families to develop their literacy skills. She's helped develop an afterschool program for kids, she's organized field trips for kids to go blueberry picking, hiking and rock climbing. And currently, her organization is running a summer program for kids living in a housing community.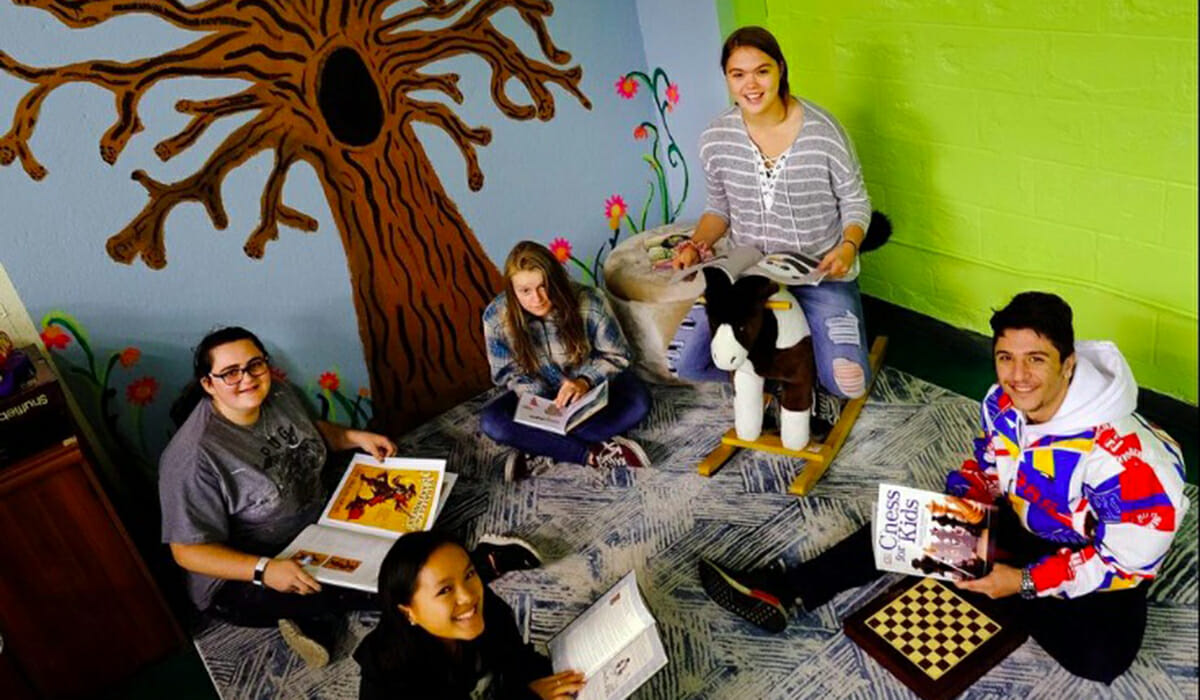 "Her leadership has really driven all these projects," her advisor, Kimberly, said. "If she wasn't there, it wouldn't happen… The ability to have a vision and see it through is a very strong part of her character."
In the fall, Lilie will head off to the University of New Hampshire to study business, but no matter how busy school life gets, she said she hopes to keep the Portsmouth Community Closet going because every child deserves the opportunities needed to reach their highest potential.
"I've been given a lot of great opportunities to further my education and grow as a person," Lilie, who was adopted from China, said. "But a lot of these kids aren't able to have the same opportunities that I did growing up. So I was really fortunate to be able to give back and be a light in their lives."
Do you want to make a difference in your community like Lilie? Find local volunteer opportunities.
Share this post