Volunteer Helps Hurricane Victims Rebuild After Storm Damage
Meet Daily Point of Light Award honoree Bill Hess. Read his story and nominate an outstanding volunteer or family as a Daily Point of Light.
The most powerful storm ever to hit the Florida panhandle, Hurricane Michael made landfall on October 10, 2018. Just 2 mph short of a Category 5 storm, the hurricane's extreme winds and storm surge caused catastrophic damage. After the school he taught at was destroyed by the hurricane, 44-year-old Bill Hess answered the call for help in his community.
As a volunteer with ToolBank, an organization which responds to natural disasters to offer critical tools for community-based organizations at no cost, Bill helped community members as they rebuilt in the wake of the hurricane. Empowering people to recover and reclaim their way of life, Bill provided equipment to dozens of individuals and used tools to make real change in his home.
What inspires you to volunteer?
There were people in our area that needed help (after Hurricane Michael). We were fortunate enough to have very little damage, and afforded the time and opportunity to help other people.
Describe your volunteerism with Toolbank.
As a volunteer with ToolBank, I would issue and receive tools to nonprofit organizations for storm damage repair. I would also clean the tools and conduct maintenance on them. I was known as the librarian of tools.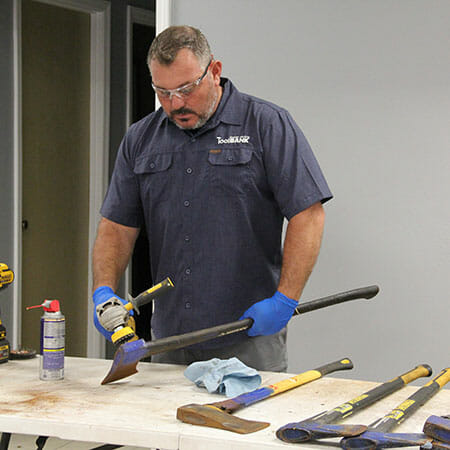 What were the most common tools being borrowed?
Chainsaws and generators.
Share one personal story with me from your volunteerism.
We were doing a community clean-up event at a cemetery in Lynn Haven, Florida which had been destroyed in the hurricane, and a retired Navy captain came up to us. The man explained that his wife was buried there, and he was quite emotional as he thanked us. As we worked to get the area back to pre-Michael conditions, it gave us a sense of pride. (Volunteering), it's not about the tools, it's about the emotional connection that made somebody's day better.
Why do you think it's important for others to give back?
A lot of us are fortunate. It's our duty to give back and help people to make our communities better and stronger.
What's been the most rewarding part of your service?
It's rewarding when we tell someone that we can help them, and it looks like a huge weight has been lifted off their shoulders.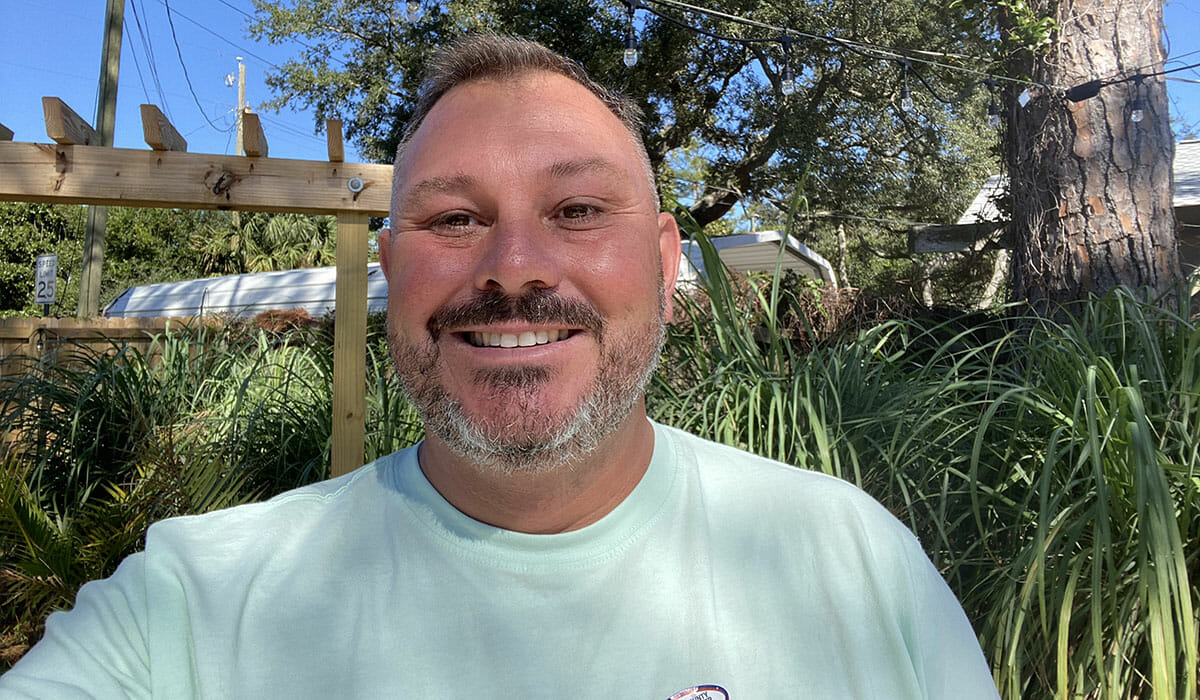 How have you continued to volunteer throughout the pandemic?
We've continued loaning out tools, and followed the CDC recommended precautions in issuing out tools and equipment. The area is still hurricane ravaged and we've seen side effects in local areas from other hurricanes as well.
In one word, what does volunteering mean to you?
Pride.
How can readers help?
There's still quite a bit of damage to repair and we've seen a decrease in volunteerism because of the pandemic. For more information on how you can help, please visit ToolBank's website.
Do you want to make a difference in your community like Bill Hess? Find local volunteer opportunities.
Share this post