Volunteer Spreads Financial Literacy to Students to Equip Them for Brighter Futures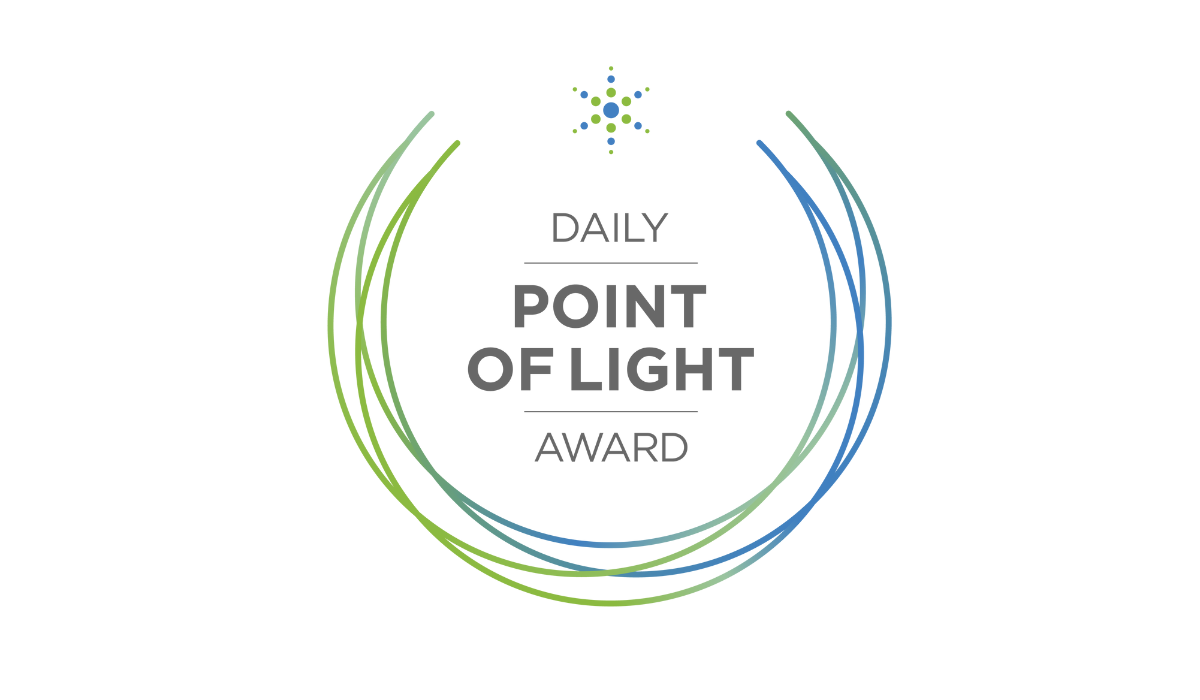 Meet Daily Point of Light Award honoree Holly Parnell Thompson. Read her story and nominate an outstanding volunteer or family as a Daily Point of Light. 
Not every financial advisor might choose to lend over 60 hours of volunteer time a month to teaching children financial literacy, but that's exactly what Holly Parnell Thompson of Lakewood Ranch, Florida, does. Holly works with Junior Achievement of the Bluegrass to help equip students from second grade through eighth with the money management and financial planning skills they will need throughout their lives.
When the pandemic forced school closures, she created a virtual program utilizing Google Classroom and resources from Bank of America's Better Money Habits. In collaboration with middle school teachers and Junior Achievement, her creative, interactive assignments helped students better understand checking accounts, loans and interest rates, mortgages, and budgeting. 
The success of Holly's program lead the school to ask her to record the lecture portion and create teaching notes for other volunteers to utilize so the program could be rolled out to multiple schools at the same time.
Read on to find out what drives Holly to lend her time and talent to this cause.
Describe your volunteer role.
My volunteer role is delivering financial education in schools, around topics such as pay, checking and savings accounts and cards, investing and retirement savings and credit. Over the past eight years, I've volunteered with local schools to talk Junior Achievement with grades 2 through 8. I deliver a six-week program to five classes, three days weekly. So on average it is about 60-65 hours of volunteering each month.
I've also helped to update an outdated curriculum. An example is updating the companies we talk about in our stock market lesson to help make the lesson more meaningful. Students know the companies we mention – they've shopped with them – and that helps them stay excited and involved.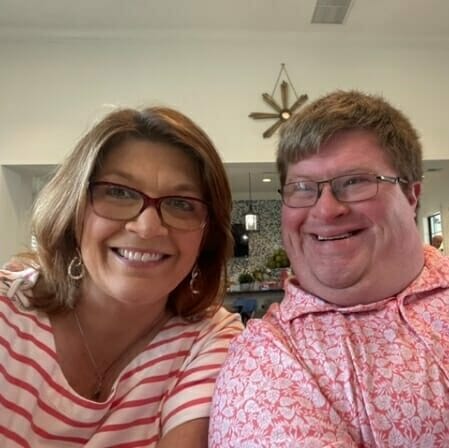 As the COVID-19 pandemic broke out and schools were closed, I took the entire curriculum and the weekly lectures and put them all online, making the entire program virtual. This allowed the Social Studies teachers to incorporate it into their own economic curriculum and make changes as necessary. It also allowed us to adapt the curriculum for special needs students on 504 plans or IEPs.
During the breaks between delivering sessions, I also spend time with the teachers on feedback and course improvements.
What inspired you to get started with this initiative?
I've always been involved with volunteer work at some time in my life. As a financial advisor, we  work with Junior Achievement, offering financial literacy classes in a pretty big way. When standards changed in teaching financial literacy in grades K-12, and they created a financial literacy exam for high schoolers to pass, I wanted to be a part of that. To help them learn not only what they needed to learn, but also to be good stewards of money as they grow up. 
Our family has always been involved in volunteerism, but this particular program came to me because it has an educational component and it had financial literacy involved, which is what my background is.
Any rewarding stories from your volunteer work?
Something in particular happens every time I teach this course. We noticed the course was completely outdated. So we revised it and put it into Google Classroom. We made it interactive. And one of the things we talk about is payroll and we talk about income vs. take-home pay. We talk about where those taxes go and what they're used for. Then, we go through a budgeting process to create a budget. If there's a shortfall, we talk about how to fix that: make more money, spend less. 
In the very last session, we put up the U.S. debt clock. We look at the debt that the U.S. government is in, and we review all the things that taxes do. Then we ask, what should we do? Increase taxes, or spend less? We started teaching this in seventh grade. And with seventh graders, you never know what you're going to get. I love that age. They get into an extremely meaningful debate, every class. They debate over increasing taxes vs. cutting spending, and where to cut that spending from. It always comes down to cutting social programs. But then, there's always one student who says something like, "I live with my grandmother because my parents are deceased. She's disabled, and if she wasn't getting food stamps, we couldn't afford to live." 
They're saying that in front of all their friends and peers. And the response is always to take care of that student. This drives the students to a more meaningful debate over what is right or just. Where measurements or assessment points for social programs should be. These kids are 12 or 13 years old, and they're having a cordial debate, an intelligent debate. They're thinking about each other, and it gives me so much hope for the future. These are the people who will be leading our country someday.
What's your advice for people who want to start volunteering?
Find your passion. Then, Google it to find an organization that shares that same passion. Call them up and volunteer. It's so much easier today than it was 20 or 30 years ago. We have search engines, and we can find those organizations whose missions coordinate with our passions. You want to volunteer in areas that are meaningful to you, because then you get as much out of it as you are giving.
Do you want to make a difference in your community like Holly? Find local volunteer opportunities.
Share this post