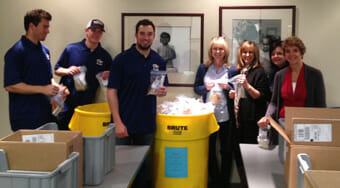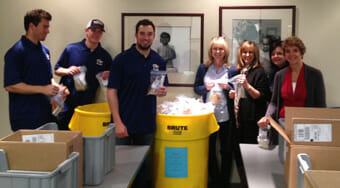 The homeless, those living below the poverty level, individuals without health insurance, and Hispanic immigrants represent some of metro Atlanta's most underserved.
In 1985, generous volunteers who wanted to serve the poor and homeless in downtown Atlanta founded Saint Joseph's Mercy Care Services. Although Mercy Care now has more than 175 employees, volunteers such as Workers Involved in New Growth for Saint Joseph's (WINGS), are still critical to the agency's success. WINGS supports Mercy Care, not only through fundraisers and special events but also with vital, hands-on support.
Each month, volunteers are onsite preparing hygiene kits for the homeless. The homeless are exposed to the elements, infectious diseases, violence, unsanitary conditions, malnutrition, stress and addictive substances, all of which negatively affect health. Individuals who lack insurance and/or financial resources often do not seek medical attention until an acute illness occurs. The homeless have significant oral health needs as they lack a regular place to brush their teeth and often cannot purchase and carry a toothbrush, toothpaste, floss, etc.
In addition, volunteers teach English as a second language classes for Hispanic patients because it is difficult for the linguistically isolated to be integrated into the mainstream health system, and when they do, navigation is difficult. WINGS members also coordinate annual coat and toy drives, gathering hundreds of items for those in need.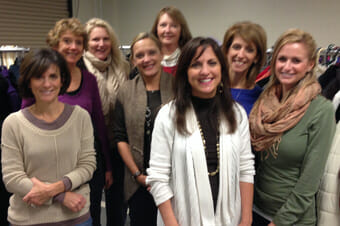 The mission of WINGS is to raise funds, make friends, and increase awareness by means of special events as a support organization for the mission of Saint Joseph's. WINGS has taken the lead in working as a fundraiser and friend-raiser for Mercy Care and have become leading advocates for the work of Mercy Care in the community. In response to the community's continually growing need for Mercy Care's services, WINGS has worked to increase and diversify its volunteer activities to include additional opportunities for its members, as well as to engage new potential volunteers and donors.
Share this post