With Mentari, Human Trafficking Survivor Helps Victims Emerge from the Darkness into the Light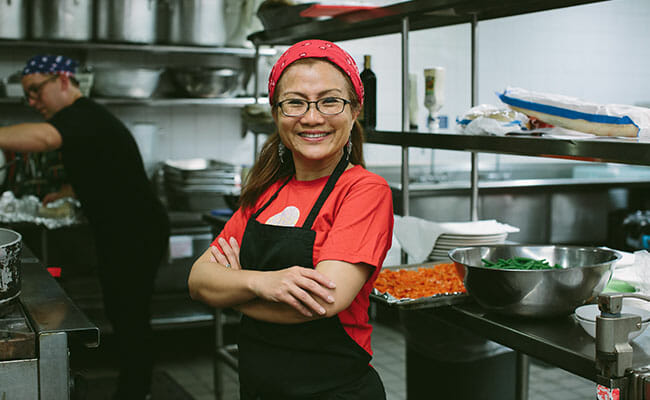 Meet Daily Point of Light Award honoree Shandra Woworuntu, who was a Top 10 finalist for the L'Oréal Paris Women of Worth Award in 2017. Each year L'Oréal Paris and Points of Light recognize and celebrate Women of Worth who make a beautiful difference in their communities. Ten honorees each receive a $10,000 grant to support their most cherished cause, and an online vote determines one honoree who will receive an additional $25,000 grant. Nominations for 2018 are now open! If you know a woman who works to create lasting and significant change in her community, nominate her to be one of the 2018 Women of Worth.
As a survivor of human trafficking and domestic violence, Shandra Woworuntu became an advocate to create change. After enduring months of abuse when she arrived in the United States from Indonesia in 2001, Shandra escaped from trafficking and began reaching out to other survivors, providing them with resources and support to find employment and shelter.
She founded Mentari – a word that means "sun" in her home country of Indonesia – to help bring human trafficking survivors out of the darkness and into the light. What began as a series of cooking classes taught out of her home, eventually grew into an organization where survivors could connect and learn culinary arts courses with a professional chef, and other mentoring opportunities.
"I just want to do good," says Shandra. "It's beautiful to see people safe, to (see them) have their own freedom — to eat, to have clothes, to go to school, to learn to speak what they like, to go to work, to visit the doctor if they want.
Share this post