On The 11th Anniversary of 9/11 Day Answer the Call To Serve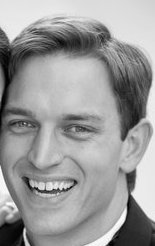 Today's guest post is written by Matt Segneri, who leads civic and social innovation projects at Bennett Midland in New York City. He previously served as a senior advisor to Mayor Thomas Menino, whose office he joined as a Harvard Business School Leadership Fellow.
My alarm sounded well before dawn, as it did for dozens of citizens all over Massachusetts. We each found our own way to the Boston Public Garden, driven by a common desire to help, to heal, to honor.
Few of us knew each other but we gathered that day – the 10th anniversary of 9/11 – to build something together. With help from above and a few flashlights, we planted nearly 3,000 flags in the Garden of Remembrance to commemorate the victims of the 9/11 terror attacks.
It was a powerful shared experience on a sorrowful but inspiring day. And it provided the spark that would change the next year of my life.
I used to keep a handwritten sign above my desk. On one side, I wrote, "Make big plans." On the other, "Elevate the everyday."
I haven't had that sign up for years, but those adages stick with me. I constantly strive to follow them and, even more so, to reconcile them. How can one do both?
In service, I found my answer.
We all yearn to be part of something bigger than ourselves while still being ourselves. That yearning was answered alongside my fellow volunteers that morning. It was answered throughout the day, as we readied books for school libraries and assembled care packages for our troops. I was fully part of a community and a country committed to giving back and doing good. I felt fulfilled, because I find the greatest happiness in serving others.
I knew if I could continue that service and incorporate it into my daily life, my everyday would be elevated. And, more importantly, I'd elevate the lives of others.
So, I made a big plan for 2012: to do one hour of service every day.
I've found great meaning, purpose and adventure in this pursuit. And I've found so many different ways to give back – everything from physical service to board membership to mentoring to skills-based volunteering to Sparked.com. Through service, I experience the world as a citizen of one big community. I've worked with neighbors nearby, across the country and all over the globe.
My experiences have been diverse and those with whom I work dynamic. I've created fun quizzes for classrooms and pushed my mentee to chart a new career path. I've created blankets for families in need and advised executive directors on organizational strategy. Heeding the wisdom of E.B. White, I've gotten up every morning "determined to both change the world and have one hell of a good time."
And, for the last eight-plus months, I've lived up to my goal. With the demands of the day, it's not always easy. But sacrifice is part of the point. One night, I couldn't complete my service until 4 a.m. That was the night after we welcomed our beautiful daughter Riley into the world.
This project – which I've taken to calling "Every Day I Serve" – has been a deeply personal one. Until now, I've kept it to myself and those close to me. But, today is a day to pause and reflect – not just on what we lost but on how we came together and how we can continue to unite through service.
Next to the work of our true servant leaders – great Americans like police, firefighters, EMS, educators, AmeriCorps members and, above all, our men and women in uniform – my sacrifice is a small one. I give an hour. They build and defend the best of our country and never rest.
Still, the beauty of service is that ordinary people, in ordinary pursuits, can make an extraordinary difference. I am often reminded of Dr. Martin Luther King Jr.'s words: "Everyone can be great because anybody can serve."
So, on this 11th anniversary, be great and answer the call to serve. It doesn't matter if it's day 255 or day one. Renew a proud tradition – perhaps the purest source of American exceptionalism – and devote yourself to your neighbors and your nation.
Matt's post was also published on the Huffington Post Impact section.
Share this post