2023 Points of Light Conference Recap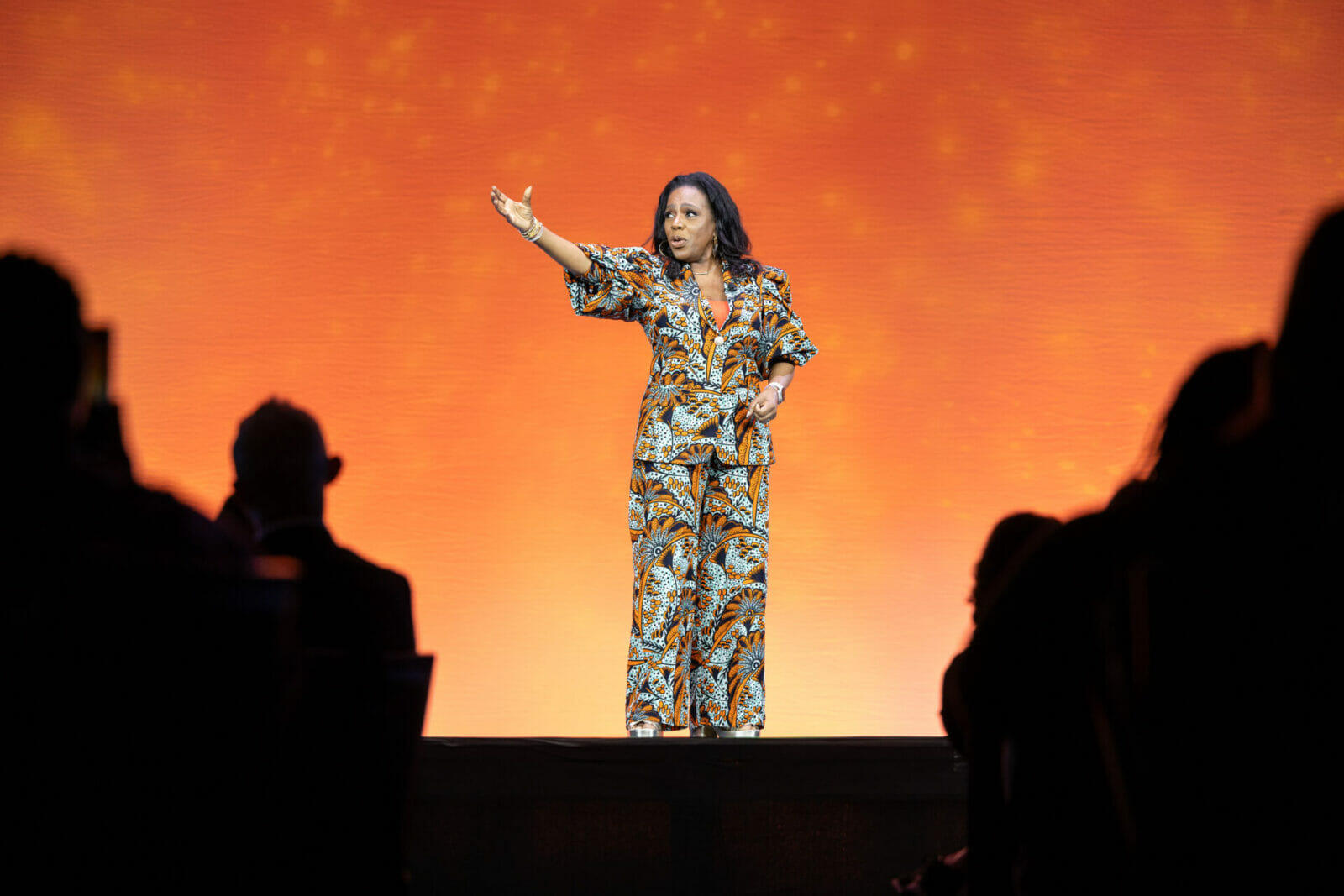 The City of Chicago graciously welcomed more than 1,200 attendees to the 2023 Points of Light Conference on June 14–16. The annual gathering attracted social impact experts from nonprofits and corporations from around the world. With more than 50 educational workshops, inspirational leadership discussions and opportunities to connect with peers, conference offered something for every champion of social good.
"All of you represent a bright point of light for our country and for our future," Neil Bush, board chair of Points of Light, said to attendees.
The Voices of Opening Plenary Spoke With Conviction
This year's all-conference Opening Plenary featured global leaders and special guests, including influencers and entertainers who exemplified Chicago's vibrant history and culture. Attendees enjoyed moving conversations that explored how our lives have changed amidst the complex challenges we're collectively working to solve.
Shermann "Dilla" Thomas, co-founder of Chicago Mahogany Foundation opened conference by sharing his own story of how he found the motivation to learn the streets of his hometown — his father's requirement that he know his way around in order to use the family car. That was Thomas' first step into becoming a Chicago historian. He would go on to learn that Chicago's diagonal streets are often former indigenous trails. He shared that Jean Baptiste Point du Sable was the first permanent non-Indigenous settler of the city, and how Ida B. Wells, known for her anti-lynching work, spent four decades in Chicago championing the Light of Truth Monument, righting wrongs by turning the light of truth on them.
Chima "Naira" Ikoro, Community Builder at South Side Weekly, moved the audience to tears by sharing their poem Sequoia, which drew parallels between the striking features of giant redwoods and Black, Indigenous and people of color, and underscored the message that we must lead change today by leaning into the past.
Las BomPleneras and Red Clay Dance Company graced the stage with lively music and dancing.
CEO & Brand Hysteria Expert Johnny Cupcakes gave the keynote address, sharing useful takeaways, including:
"There's a lot of things you can do with little resources and a few ideas "
"The best part of a collaboration is the cross pollenization [sic]."
"Don't just check boxes, create new boxes to check."
Attendees also heard from conference co-hosts, Chicago Cares CEO Ellen Ray and HandsOn Suburban Chicago CEO Chris Swope Cholewa, who shared their heartfelt belief that, "We know service can build a just society."
Points of Light Interim CEO Diane Quest agreed that, "In every community there is a social fabric that knits people together."
"Your voice matters. Raise your voice. Listen, act and refine," said Nikki Clifton, president, Social Impact and The UPS Foundation and UPS.
"We are putting service at the center of bringing America together," echoed Michael D. Smith, the CEO of AmeriCorps who made an appearance.
Neil Bush, board chair, Points of Light, added, "It's impressive to me that more and more companies are embracing a culture of service. This is a crucial and important driver for the service sector."
All that in just the Opening Plenary. The conference went on to highlight so much more.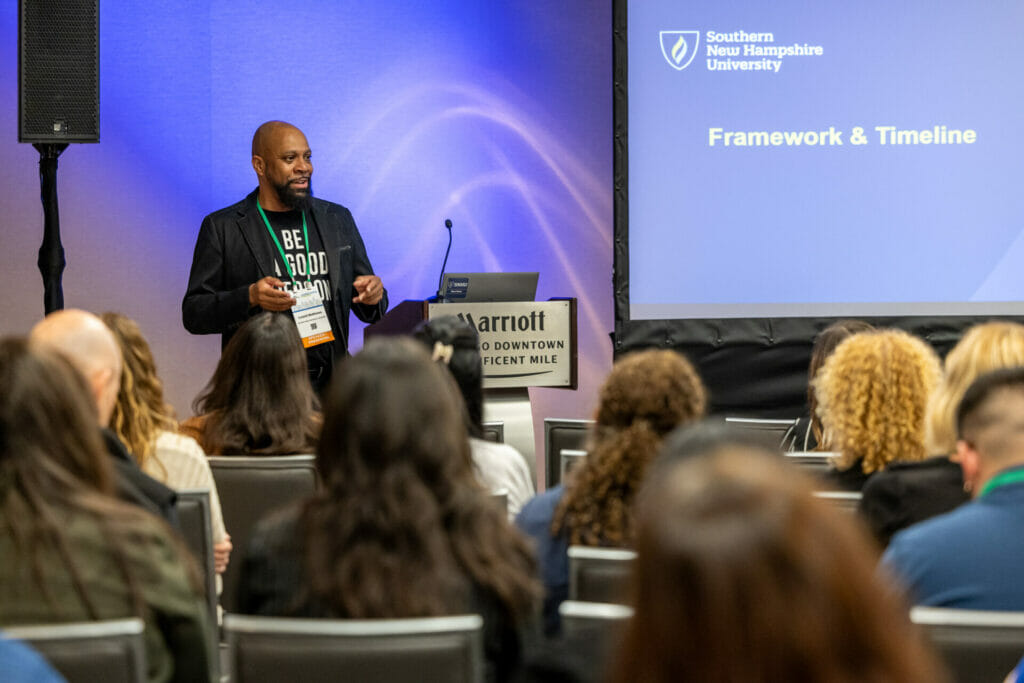 Sessions for Every Social Impact Leader
Conference continued with more than 50 workshops designed especially for social impact leaders. There was something for every social impact expert. Some of the highlights included:
Deconstructing Privilege to Reimagine Equity, which explored how the United States' roots in a frontier mentality, stealing land and developing a capitalistic economic system based on chattel slavery and examines how we have all been colonized within varying cultural norms. Presenters then helped the audience develop a strategic plan to aid in deconstructing dominating postures and lean toward reframing individual personal ways.
Engaging Older Adults in Service and Volunteerism posed the questions, why is it important to engage older adults in national service and volunteerism? What new information is out there that will help you be effective in recruiting and retaining older adults? How can you apply these learnings to your everyday work? Attendees learned how our society is aging, what older adults are looking for in volunteer and national service opportunities, and how to meet their needs.
Intersection of Skills Based Volunteering and Talent Development challenged attendees to unleash the superpowers of employees to develop skills-based volunteering programming that meets both their development and social impact goals. Audience members walked away with the next steps needed to build a skills-based volunteering programming with buy-in from stakeholders across their companies and their communities.
Some of the most valued sessions included two Civic Talks, one on Perspectives on Health Equity: How Hyper-local and Global Strategies Align, the other around Building Community Equity: Disaster Preparedness, Response and Resilience. The first of these all-conference sessions explored the complexities of health equity and connections to systemic racism and social, economic, environmental and cultural determinants of health. Attendees learned about frameworks for collaboration that drive systemic change, hyper-local strategies and actions that advance health equity.
The second conversation delved into disasters, particularly in low-income communities, the challenges of necessarily complex multi-organizational strategies for revitalization, and how a reactive versus proactive response from the public and private sectors can deter revitalization.
Throughout the entirety of conference, celebrating the diversity of Chicagoland, Points of Light partnered with Chicago Cares, the Northwest Side Community Development Corporation (NWSCDC) and Greenstar Movement to bring a community-designed and driven service project where every attendee could engage. This activity had participants creating a special mosaic mural for the Belmont Cragin community. This project offered attendees an opportunity to learn more about the importance of place-keeping and how this public art piece supports the community's branding initiative, highlighting local businesses and encouraging economic development.
Closing Plenary wrapped up the event by featuring inspirational stories from young civic leaders who demonstrate that age has no limit in addressing the issues facing our world, moderated by Tina Tchen, executive vice president and chief strategy and impact officer, Obama Foundation. The four panelists talked about their experiences in community building and social impact work.
Miracle Scott Hale described how her mother's activism was an example she follows today. Christopher Eubanks, Jr. works with Urban Male Network and talked about why he gives back to his community to give others a way out.
"It's all about your environment," he said. "I had options and opportunity. So many people don't."
Nylana Murphy is a tribal member of the Navajo Nation and serves as a student mentor and an advocate for Native Students in STEM. She is currently a NASA intern at Marshall Space Flight Center in Huntsville, Ala.
"What really defines the road to success is your passion," said Murphy.
JahkilJackson is the founder of Project I Am, a nonprofit organization he created when he was eight years old to build awareness around homelessness.
"Community really isn't the environment around us, it's the people," he shared.
As she wrapped the session, Tchen pointed out the group's four big takeaways for the audience: do something you love, ask questions, connect with others and try something new.
The culmination of were remarks from Emmy and Critics Choice Award winning actress, who currently stars on ABC Networks Abbott Elementary,Sheryl Lee Ralph. She engaged the audience with singing and words of inspiration.
"In these dark times, take time to be a light not just for yourself but for others," she said.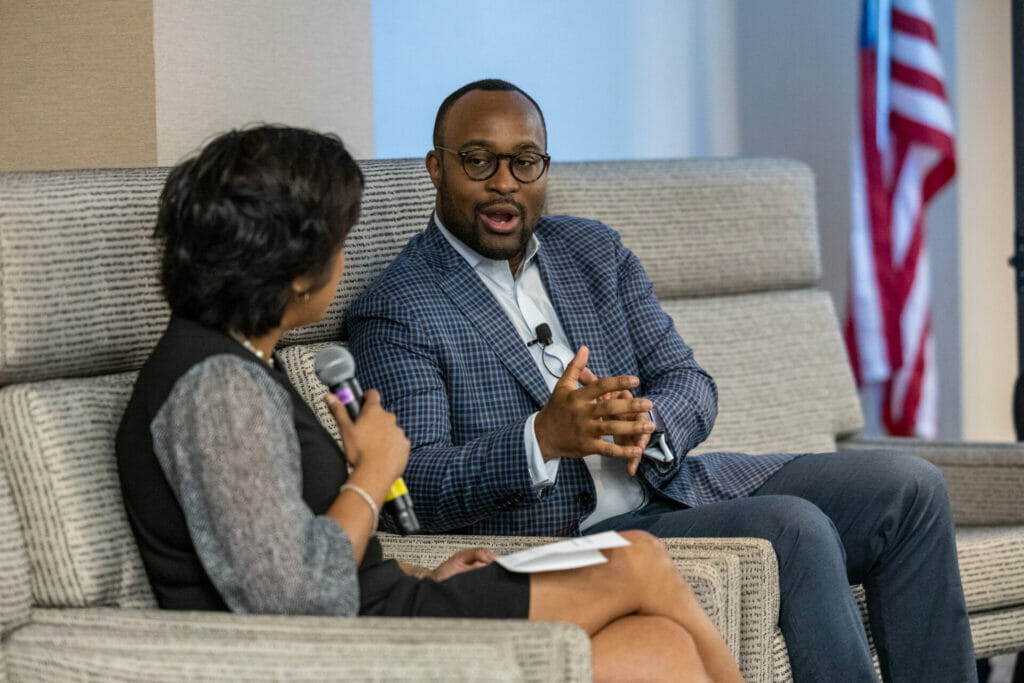 Corporate Social Responsibility in the Spotlight
The Corporate Service Council Meeting welcomed Dr. Nicholas Pearce, CEO and founder of The Vocati Group, who urged audience members to, "Connect your soul to your role." He encouraged them to stay the course because CSR work takes time, patience, perseverance and rest.
Attendees also heard from Jahmal Cole, CEO and founder of My Block My Hood My City.
His best advice: "Do an asset map of a community before you go in."
He encouraged people to be thoughtful in assessing who the social impact leaders are in a given community and determine what resources they have versus what they need to fully support the community.
The session wrapped with Storytelling for Social Impact: Inspiring Action Through Film and Media, featuring Nate Clark, global director, corporate social responsibility & president, John Deere Foundation, John Deere; Mark Mitten, Academy Award-nominated and Emmy-winning documentary film producer; Diane Quon, producer, Quonco Productions; and Brenda Robinson, head of film finance and inclusion strategies, HiddenLight Productions.
"The first thing we look at is how do you change minds and hearts with art," said Robinson.
The Business Summit covered Civility & Civic Engagement: The Opportunity for Business to Help Find Common Ground, Inside and Outside Your Company. The panel included Moderator Bruce Bond, co-founder and CEO of Common Ground Committee; Pamela Everhart, senior vice president, regional public affairs and community relations at Fidelity Investments; Nick Nottoli, director, reputation management and insights at Allstate; Clarita Santos, executive director of corporate and civic partnerships at BCBSIL; and Maryam Banikarim, founder and Managing Partner of MaryamB.
The group discussed how communities around the globe are increasingly faced with diverse political, economic and social pressures. Meanwhile, companies are stepping into uncharted roles as leaders and advocates in civic engagement and community-building. This session explored how businesses – especially CSR leaders – are using their resources, time, talent and voice to encourage civic action and thoughtful dialogue that illuminates common ground and unity.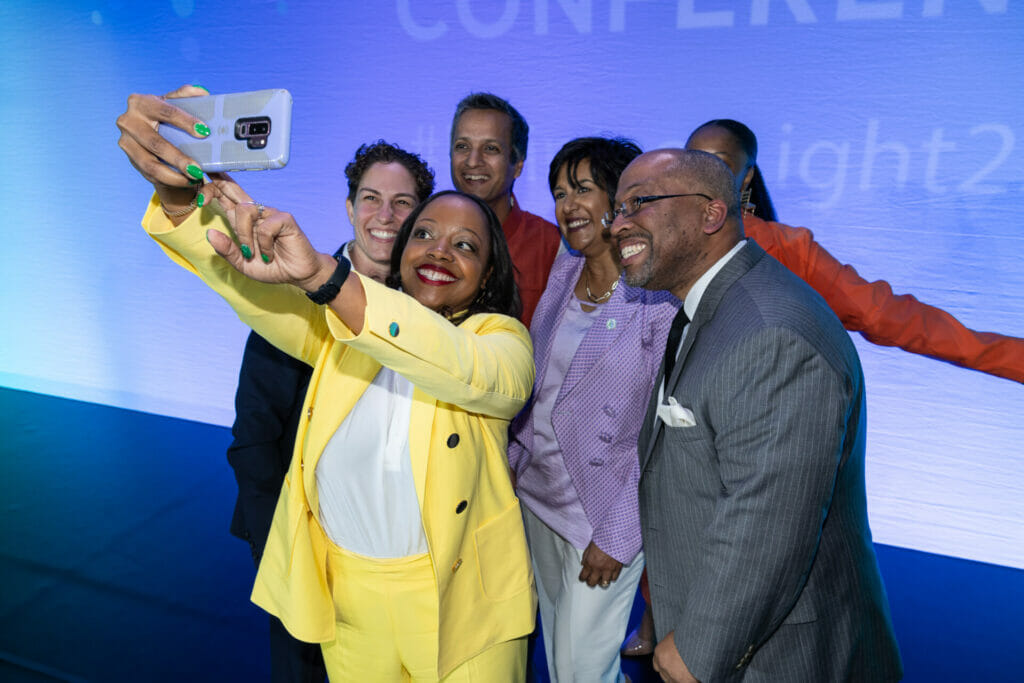 That's a Wrap for '23
Overall, the 2023 Points of Light Conference welcomed over 1,200 people, all of whom shared a purpose to change the world collectively, each by doing their own part. Attendees networked, shared their expertise and best practices, and listened and learned throughout. One attendee summed up their experience by saying:
"I always enjoy the inspiration I take home after being around so many like-minded individuals. I enjoyed our smaller group breakout sessions and the opportunity to hear from some inspirational speakers."
Share this post