5 Reasons to Apply for The Civic 50, Our Corporate Citizenship Award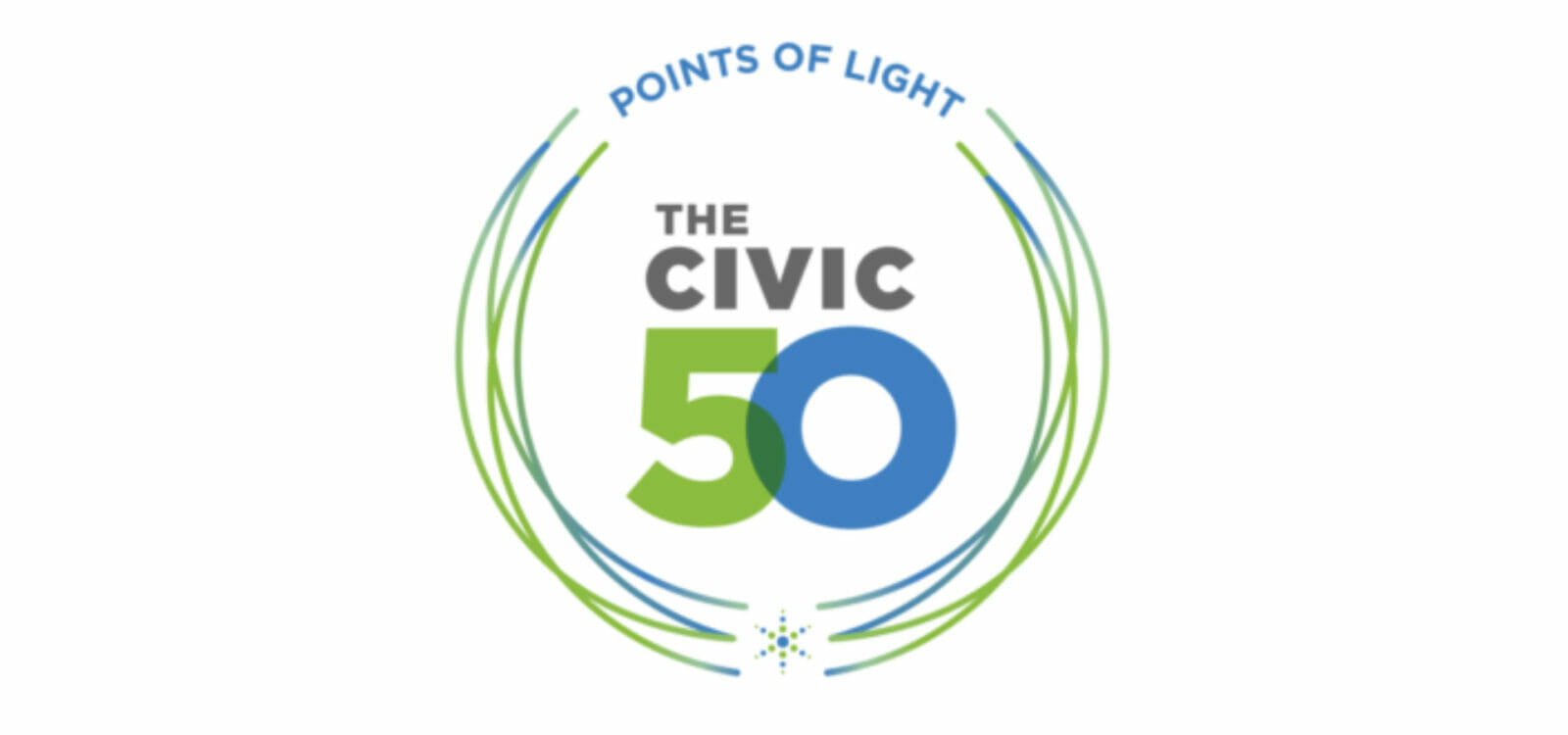 Each year, Points of Light's launches the The Civic 50, a recognition program that celebrates the 50 most community-minded companies in the nation, as determined by an annual survey administered by True Impact. For more than 10 years, this corporate citizenship award program has served as benchmarking tool and platform for sharing best practices in the corporate citizenship sector.
The True Impact survey is based on Points of Light's Corporate Civic Engagement Framework that creates a roadmap for companies committed to using their time, talent and resources to drive social impact in their business and communities. The Civic 50 honorees are selected based on the four dimensions of their community engagement and social impact programs: investment of resources, integration across business functions, institutionalization through policies and systems and impact measurement.
Here are five reasons to apply for our corporate citizenship award.
1. Attract and Retain Top Talent
According to research by Points of Light, up to 40% of job applicants are attracted to employers that have a strong commitment to social responsibility. This is particularly true for Gen Z employees, who place a high value on working for companies that make a positive social impact. In a 2021 survey by Deloitte, 71% of employees said that they would be more likely to stay with their current employer if it were more involved in social and environmental issues.
By actively participating in corporate volunteerism and showing your workforce that the company cares about more than just profits, you can both cultivate these values within your current employees and attract new hires who share these values.
2. Boost Your Employee Volunteer Program
Finding ways to strengthen your employee engagement and keep people interested in volunteering can sometimes feel tiring. What better way to get employees more involved with the civic work your organization is doing than to show them what's been accomplished so far?
Individuals are often eager to join a cause when they feel it has momentum and impact. And keep in mind that some of your employees may not even know what your company is doing to better the world. The Civic 50 is a great opportunity to promote your work and get more team members engaged.
3. Showcase Your Organization's Work
The Civic 50 report highlights the awarded companies' investments in social impact, integration with the community, institutionalization of civic work through organizational policies, systems and incentives, and impact outcomes. Highlighting these specific benchmarks can show your employees, your clients and other stakeholders the breadth of what you're doing – rather than keeping your program's achievements vague or narrowly focused on one or two areas.
4. Get Stakeholder Buy In
According to Points of Light's global civic engagement research released in April 2022, 82% of respondents believe companies play a critical role in addressing societal challenges. If your clients or customers don't know what you're doing to create change in their communities, you may be missing out on valuable brand loyalty. While this corporate citizenship award doesn't exist for profitability and business success, The Civic 50 is undoubtedly an excellent tool for marketing the values that your company is working so diligently to uphold.
5. Stay on Track with Your Goals
The Civic 50 is, above all, inspirational for company leaders. Pushing to meet certain goals that can set you up to receive this corporate citizenship award, seeing what other organizations are doing and noting trends in corporate social impact work can help you stay relevant and tuned-in to what's working… and what's not.
If you're just shy of meeting a particular goal, The Civic 50 award can help motivate the team to keep going. If your employee engagement program needs a refresh, you might find ways you can rework your structure or your goals, based on what other organizations of your size or in your industry are doing.
Don't wait to apply to become one of The Civic 50 this year. Head over to our website to stay up to date on all the latest news, understand the application process, and get application deadlines. And when you need support with your employee volunteer program's structure, benchmarks or opportunities, consider partnering with Points of Light's Corporate Services Solutions team to help guide the way.
Share this post