5 Ways to Volunteer with Your Dog
For animal lovers, there are many ways to get involved through local shelters and rescue organizations – but what about volunteering with the animal you love most? Here are some great ideas for including your dog in your next volunteer activity.
Do you know someone who does extraordinary volunteer work with their dog, or who volunteers with service animals? Nominate them for a Daily Point of Light Award, and they may be featured on our blog during National Service Dog Month!
1. Take Fido on your next charity run.
Most runs allow (well-behaved) dogs to join in the fun, and it's a great way to burn off some of your pup's excess energy. Double your fun by checking out these dog-friendly charity races that benefit our four-legged friends.
2. Help your dog volunteer as a therapy animal.
via GIPHY
Whether it's visiting nursing homes, hospitals, schools or special needs centers, therapy animals can provide emotional support and reach beyond traditional forms of healing. Find a local or national therapy dog organization.
3. Foster a dog who needs to be socialized.
Shelter dogs often end up going to multi-pet homes, but many don't know how to properly read doggy body language. If you already have a dog, opening your home as a foster space can help teach shelter pups how to interact with their future siblings. Check with your local animal shelter to find fostering opportunities near you.
4. Donate canine blood to help save another dog's life.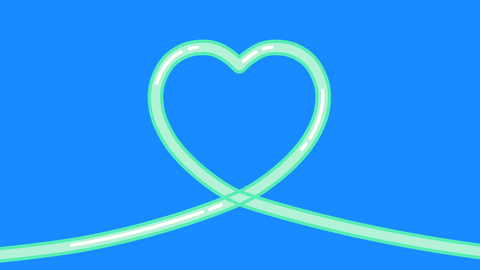 Veterinarians need fully stocked blood banks, too! When pets require surgery, they need donated blood. Contact your vet for information.
5. Train your dog in the art of search and rescue.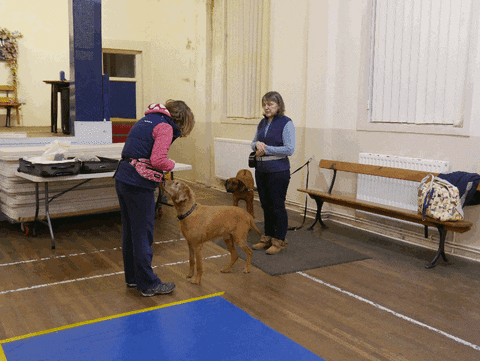 via GIPHY
Are you a first responder and a dog owner? With up to two years of intensive training, human-canine search and rescue teams are vital to many disaster relief efforts. Learn more from the American Rescue Dog Association.
Share this post