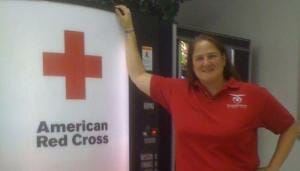 Happy AmeriCorps Week! The goal of AmeriCorps Week is to bring awareness to the impact national service is making in cities across the country.
Today we highlight our Daily Point of Light, Lisa Tatum Awardee #4971, who is also an AmeriCorps Alum. She wrote this post below in December and we are republishing it from the AmeriCorps Alums blog.
Lisa Tatum was deployed to the Long Island Volunteer Center as part of the HandsOn Network Disaster Task Force to respond to Hurricane Sandy. Lisa shares with us her top 5 most inspiring and memorable moments in responding to Sandy as an Alum.
Inspired by the Long Island Volunteer Center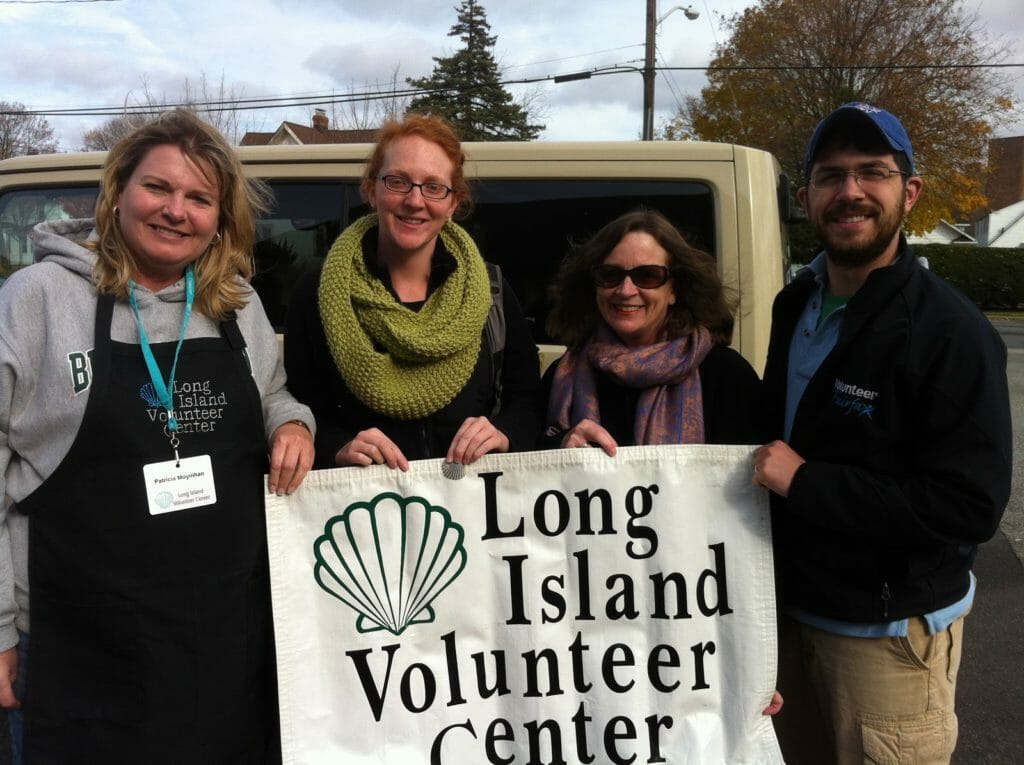 This 24 member staff is 100% volunteers. Not one of them is a paid staff member. Each and every one of them was impacted personally by the storm. Some were without power for up to 15 days, others had trees fall through their roof and nearly all of them had friends or family members that needed help with cleanup as well. Their dedication to the effort was heroic. They had been through so much and yet they were doing everything they could to help others serve the community. I was humbled to be in their presence and to help in any way I possibly could.
Seeing a local AmeriCorps Alums Chapter Project through to completion
The AmeriCorps Alums of North Texas of which I am a part had conducted a September 11th commemoration project in which we created thank you cards to two specific groups. We made cards for Veterans and for AmeriCorps members serving on disaster relief assignment. I was just able to give cards to the members directly rather than having to mail them. I really enjoyed their smiles and laughter as they opened them. Most of the cards had been written by alums like myself who had served previously and just wanted to encourage the members during challenging circumstances. It was great to see a project through to completion. See the pictures of their reactions here.
Working with an AmeriCorps Team
I loved working with the AmeriCorps St. Louis team. They reminded me so much of the National Civilian Community Corps Teams I had worked with years before. They seemed like such a close and cohesive team that truly enjoyed working with one another. They also seemed to be very low key and flexible when it came to disaster and that is incredibly crucial. Every time the situation changed, they adapted and did so with positive attitudes and eagerness.
More than 500 volunteers came to help and were assigned to projects. I was struck by the religious, ethnic and diversity of ages that were participating. I saw everyone from Southern Baptists to the Church of Scientology. Little kids to older folks. Everyone pitching in as best they could. What moved me the most was the smiles on the faces of the volunteers as they dropped off tools and gloves. People who did not know each other at the beginning of the day were laughing and joking with one another at the end of the day.
Seeing Disaster Collaboration Firsthand
During my time on this response I participated in conference calls and meetings with direct impact on the response. I saw how local, state, and federal government entities, faith based groups, corporations and community volunteers all work together. I was able to gather information to help better prepare North Texas for large disaster responses. While I have seen these things before it has never been for a response of this magnitude.
Learn more about the Daily Point of Light award and nominate someone today.
Share this post