Celebrate World Fishery Day and Combat Fishery Declines with New Mobile Applications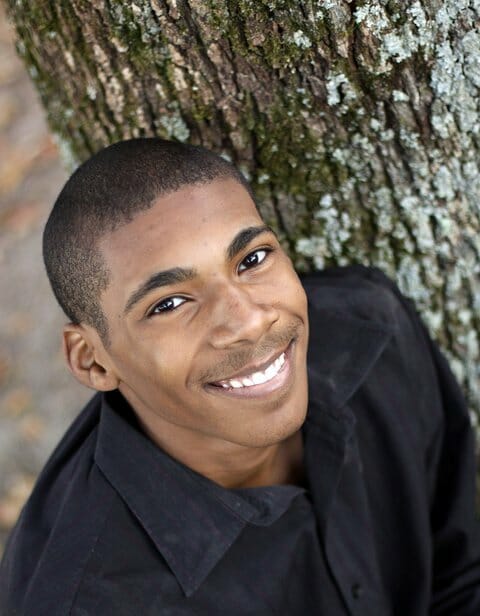 Charles is a junior at Mill Creek High School in Hoschton, Ga. Charles founded an international movement of Earth Savers Clubs through his nonprofit, Greening Forward. Charles is a member of the 2011 PARADE All-America High School Service Team, an award recognizing outstanding young service leaders in association with Parade Magazine and in partnership with generationOn, the global youth enterprise of Points of Light. Charles invites readers to connect with Greening Forward @COrgbon or via Facebook. Charles champions the environment making him a hero for planet earth.
On Nov. 21, you might be preparing for Thanksgiving – thinking about turkeys and pies. But, you should be thinking about fish. Why? Because Nov. 21 is World Fisheries Day – a day dedicated to raising awareness about the importance of the world's waterways and fisheries.
Today, these fisheries are under more pressure than ever before because of factors including increased fishing, the loss of essential fish habitats and increased plastics pollution in the oceans.
More fish are consumed today than any other time before. From 1950 to 1990, there was a fivefold increase in the world annual fish catch. Fish demand remains high: today, 70 percent of the planet's marine stocks are fully exploited or overexploited, which the United Nations corroborated in a recently published study indicating that more than two-thirds of the world's fisheries have already been overfished.
According to Save My Oceans, plastic constitutes approximately 90 percent of all trash floating on the ocean's surface, with 46,000 pieces of plastic per square mile. In some parts of the ocean, there is more plastic per square inch than living sea creatures. Often, plastic pieces are mistaken for food and are eaten by marine wildlife. Although many plastics are designed as single-use disposable items intended to last for five minutes, it takes 500 to 1,000 years for them to degrade. Even if we stopped using plastics today, they will remain with us for many generations, threatening both human and ocean health. These are alarming facts, and while things might feel dire, there are actions we can take to address the problem of plastic pollution right now.
In celebration of World Fisheries Day 2012, Lauren Aycock, a 16-year-old environmentalist, and Greening Forward, a youth-driven and youth-imagined not-for-profit, are releasing two mobile applications for Android and iPhone devices that will empower users to protect oceans by choosing sustainable fish and kicking their plastics addiction.
The mobile application Saving Seafood, provides sustainability rankings for dozens of fish varieties as, which will help consumers avoid eating fish that are caught unsustainably.
Plastics Police helps users find helpful and easy alternatives to kick their plastics addiction by reducing, reusing and recycling their plastics waste. You can download both of these apps by visiting each website homepage on your mobile device and adding the webpage to your home screen. These apps are currently unavailable in any app stores.
Innovations such as Saving Seafood and Plastics Police empower consumers to make choices that will ultimately protect endangered fish around the world and save our world's fisheries by keeping plastics out of our waterways and oceans. I invite others to join Lauren and Greening Forward in our campaign to protect fisheries and waterways by advocating for more sustainable consumer choices.
Share this post