Change Notes: Honoring the Next Generation of Service Leaders

Friends,
Last night, six extraordinary young people from across the United States were honored as Hasbro Community Action Heroes. These young leaders, ranging in age from 7 to 17, were recognized for their achievements in volunteer service and their contributions to their communities and the world.
The Hasbro Community Action Hero Awards are presented annually in partnership with generationOn, the youth service division of Points of Light Institute, to recognize youth leaders committed to community service and volunteering. Each of the Hasbro Community Action Hero Award winners embodies generationOn's mission to inspire, equip and mobilize youth to take action that changes the world and themselves through service.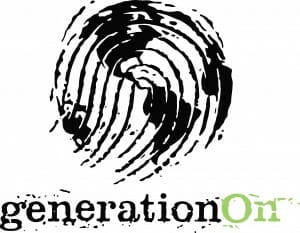 These young service leaders have turned their concern for the welfare of others into actions that have touched the lives of thousands, and we hope their accomplishments inspire other young people to discover their own passion for service. This remarkable group shows us that we are never too young to be part of the solution to the problems that face our communities. Indeed, it is often the compassion and determination of our youngest change agents that remind us just how much is possible when we are committed to building a better world.
The 2011 Hasbro Community Action Hero Award winners are:
§  Riley Hebbard (age 7), Mechanicsburg, Penn. – Inspired by a news report about children in a Darfur refugee camp, Riley formed her own nonprofit called Riley's Toys Foundation, which has created 10 donation centers and shipped more than 18,000 toys to children in Africa.
§  Nicholas Lowinger (age 13), Cranston, R.I. – When a pair of his old boots didn't quite fit the boy at the homeless shelter who received them, Nicholas founded Gotta Have Sole, an organization that donates new shoes, sneakers and boots to children in Rhode Island homeless shelters.
§  Jessica Markowitz (age 15), Seattle, Wash. – A tireless advocate for global education and social justice, Jessica founded Richard's Rwanda-IMPUHWE when she was 11 years old to support educational opportunities for young girls in the rural area of Nyamata, Rwanda.
§  Shannon McNamara (age 17), Basking Ridge, N.J. – Inspired by her personal motto of "today a reader, tomorrow a leader," Shannon created SHARE, an organization designed to empower African girls through education to overcome cultural bias that discourages female literacy.
§  Cameron Payne (age 11), Winston Salem, N.C. – With a goal of inspiring young people to develop a lifelong love for reading, Cameron founded The Children's Book Legacy, which has collected more than 3,000 new and gently used children's books for his neighborhood library.
§  Max Wallack (age 14), Natick, Mass. – Max founded a national movement called PuzzlesToRemember that has distributed some 7,000 puzzles to approximately 700 facilitates that care for Alzheimer patients across America.
More information about each of this year's Hasbro Community Action Hero Award winners is available at www.generationOn.org.
The Hasbro Community Action Hero Awards are an integral part of Hasbro's ongoing partnership with generationOn. As its founding partner, Hasbro supports generationOn by lending its expertise through a multi-year, $5 million investment by the Hasbro Children's Fund. This critical support helps generationOn provide kids of all ages with the tools and hands-on opportunities to understand the issues in their communities – and become part of the solution.
GenerationOn works to empower kids and provide parents, teachers and community leaders with the tools they need to help youth become compassionate leaders and community activists. If you are interested in learning more about how to introduce service learning to the children in your community, please visit generationOn.org for information about service projects, curricula, guidelines and other recommendations for children and teens.
We hope young people everywhere will take the pledge and become part of generationOn, the global youth service movement igniting the power of all kids to make their mark on the world.
Yours in Service,

CEO, Points of Light Institute
Co-Founder, HandsOn Network

Share this post
---