Change Notes: Points of Light and the Pursuit of Happiness

Friends,
When I first met President George H. W. Bush, the honorary chair of Points of Light, six years ago, I was struck by three things: his deeply felt sense that a meaningful life must include service to others, his gracious humility and the fact that he ordered dessert at lunch and encouraged all present to do the same.
When President Bush decided not to write a memoir, he was talked into publishing a book of letters, beginning with a letter he wrote to his parents as an 18-year-old Navy pilot in World War II. All the Best, George Bush: My Life in Letters and Other Writings was published originally in 1998. This month, Scribner released a new edition.
My favorite letter in the new volume was written by President Bush in 2001 to journalist Carl Cannon for his book, The Pursuit of Happiness in Times of War. Here's an excerpt: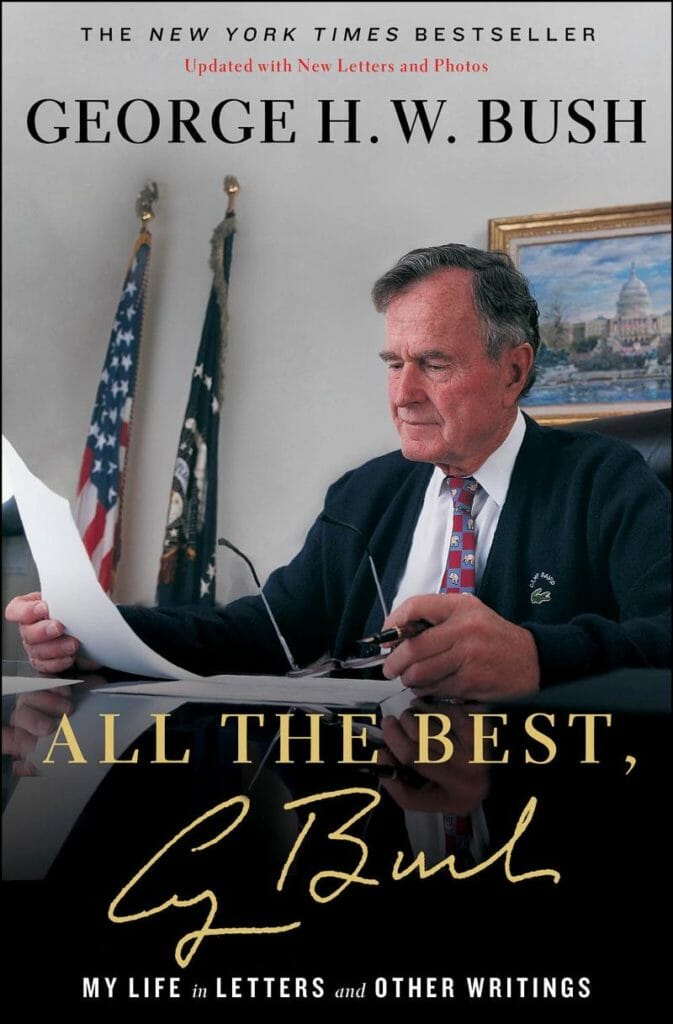 You ask about The Pursuit of Happiness at a good time in my life.
I have pursued life itself over many years now and with varying degrees of happiness.
But now at 77, I find that I am perfectly content to let history be the judge of those things I got right, and of my mistakes in life as well.
All through those business and political years I was pursuing goals, trying to accomplish things, trying to have my life be one that would benefit others.
Now, I no longer pursue happiness. I have happiness – great happiness.
Some of my happiness still comes from trying to be in my own small way a true "point of light." I believe I was right when I said, as President, there can be no definition of a successful life that does not include service to others. So I do that now, and I gain happiness….
For those not quite there yet I can say "Pursue happiness until you find it. The pursuit must include helping others, giving of yourself to a cause bigger than yourself, and it must surely include love of family."
Some think there is no pot of gold at the end of that striking rainbow. Life is that rainbow and, having pursued happiness during my life, I have found it; and it will be mine until the day I die.
For more great letters, order All the Best here. All author proceeds from this edition will go to the Bush School of Government and Public Service at Texas A&M University.
For more inspiration, celebrate the people in your life who find happiness through serving others. Nominate them for a Daily Point of Light Award here. I think it would make President Bush – who created that award more than 20 years ago – a tad happier.
In service,

Michelle Nunn
CEO, Points of Light
Share this post