The Cream Rises to the Top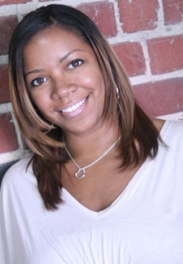 Today's post is written by Natalie Smith, Director of Corporate Relations at Points of Light. Natalie works with companies to help them build and sustain successful employee engagement programs.
Have you ever heard that expression? As a child, my mother would always say this to me when encouraging me to do my best. I would nod my head as if I understood what she meant, even when I didn't. Later in life I would understand exactly what she meant – the best of the best eventually rise to the top and get acknowledged for their work. This sparked a competitive edge in me and fueled my desire to reach for the top.
Recognizing this, I'm always excited to read rankings for anything. Rankings for the best schools, the best places to live and even the best burger to eat. This week, I was excited to see the results of a new list which ranks America's most community-minded companies in The Civic 50 ­survey – the first comprehensive ranking of S&P 500 corporations that best use their time, talent, and resources to improve the quality of life in the communities where they do business. The Civic 50 was released and it revealed a new sort of list—one that I hope many companies will strive to be a part of.
As a professional that supports companies with their employee engagement and volunteerism efforts, I was thrilled to find several of the companies that I work with on our Corporate Service Council recognized for things that I already knew about them—they are leading the way when it comes to community engagement. The Corporate Service Council is the premier national platform for advancing corporate volunteerism. I want to congratulate my colleagues at the following companies: IBM, Citi, AT&T, Morgan Stanley, General Electric, Hasbro, FedEx, Bank of America, Microsoft, Target, UnitedHealth Group, HP, Altria and Starbucks. The unique quality about these companies is that they believe in their collective power to transform communities using the core competencies of their businesses. I have the terrific opportunity to witness competitors become collaborators in addressing some of the most pressing issues facing our society.
No matter whether your company ranked as a part of The Civic 50 or if your company didn't rank at all, I challenge each of you to continue expanding your community engagement efforts and seeking opportunities to collaborate with other companies who are making similar strides. I think competition is healthy for a thriving marketplace and I can think of no better area for businesses to compete over than vying to be the best at improving our communities.
Share this post