Daily Point of Light Cassandra Lin on TEDx
TEDx is a program of local, self-organized events that bring people together to share a TED-like experience to share inspiring stories and connect to spread new ideas.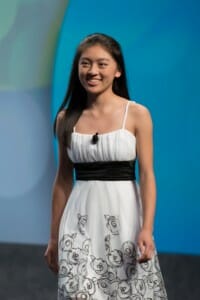 In this TEDx talk above, 13 year-old Cassandra Lin, a 2012 Hasbro Community Action Hero, proves that young people have the power to change the world. In the video above she shares her inspiring story of how she and her friends came together to start T.G.I.F. to turn grease into fuel & make a difference.
Cassandra Lin was recently awarded our Daily Point of Light award at the 2012 National Conference on Volunteering and Service.
Share this post