Faith-Based and Neighborhood Organizations at NCVS!
This year at NCVS, session content is organized across a series of issue areas so that attendees can tailor their schedules to meet their learning and networking needs.
Check out all the sessions associated with…
Faith-Based and Neighborhood Organizations
Connecting Communities for the Common Good: Conversations and Partnership Opportunities with the Obama Administration's Faith-based and Neighborhood Partnerships Office and Agency Centers
Monday, June 6, 2011 8:00 AM – 12:30 PM
Session ID: 5719
Twitter Hashtag: #NCVS5719
The White House Office of Faith-based and Neighborhood Partnerships Pre-Conference
Get In The Game-Creating an Innovative Game Plan for Impacting the Community
Monday, June 6, 2011 1:00 PM – 2:30 PM
Session ID: 5486
Speaker: Monty L. Hipp
Twitter Hashtag: #NCVS5486
As we look to impact our communities in a positive way, it is vital that we have a game plan for our approach.
In this session, The Care Strategy will be presented. Through a systematic approach, this strategy is changing lives across a wide variety of innovative social and neighborhood community efforts.
These have included mentoring, sports, feeding, environmental, and education programs that have benefited urban, suburban, and rural areas across America.
This approach makes collaboration possible—expanding community partnerships, increasing volunteerism, while also increasing sustainable funding pathways for all social innovation projects at hand.
Not Just for Themselves: Jewish Young Adults Repairing the World
Monday, June 6, 2011 1:00 PM – 2:30 PM
Session ID: 5027
Speakers: Jon Rosenberg, Fern Chertok, Jim Gerstein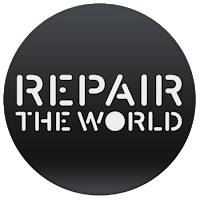 Twitter Hashtag: #repairtheworld
This workshop will share lessons from a groundbreaking national study of what motivates Jewish young adults to serve, the varieties of service in which they engage, how they construe the connections among their involvement in service, Jewish values and identity, and the most promising points of leverage to increase their commitment to service.
Explore the practical implications of this important research for understanding the issues, values, and goals that move young adults to action, and for developing effective strategies for overcoming current obstacles to volunteer engagement among young adults in general and specifically among those from ethnic/religious minority backgrounds.
Resilient Communities: The Critical Role of Faith Organizations
Tuesday, June 7, 2011 8:00 AM – 10:00 AM
Session ID: 5636
Speakers: Father Vien The Nguyen, Omar Suleiman
Twitter Hashtag: #NCVS5636
In reflecting upon local lessons learned in the aftermath of Katrina, panelists will discuss the role of faith in resiliency. This session will provide a unique call to action for civil dialogue for the 10th Anniversary of 9/11 this September.
Developing Service and Volunteering in the Wake of a Disaster
Tuesday, June 7, 2011 8:30 AM – 10:00 AM
Session ID: 5180
Speaker: Michael Weil
Twitter Hashtag: #service;volunteering
Katrina brought significant opportunities to New Orleans and created a potential for service. Since then, tens of thousands of Jewish volunteers have come from all over America to volunteer in the Gulf Coast.
The challenge was to find meaningful avenues for their time and talents. Avoda House has become a central agency in the community and an organization that acts as a residential base for social action.
This session will focus how on how to apply the learnings of Avoda House to your programs and organization.
Movie: A Village Called Versailles
Tuesday, June 7, 2011 12:00 PM – 2:00 PM
Session ID: 5718
Speaker: S. Leo Chiang
Twitter Hashtag: #NCVS5718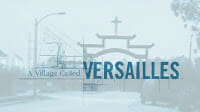 A Village Called Versailles is a documentary about Versailles, a community in eastern New Orleans that has be
In the aftermath of Hurricane Katrina, the Vietnamese American residents in Versailles impressively rise to the challenges by returning and rebuilding before any other flooded neighborhood in New Orleans, only to have their homes threatened by a new government-imposed toxic landfill just two miles away.
The film recounts the empowering story of how this group of people turns a devastating disaster into a catalyst for change.
Neighboring: Building Sustainable Communities from the Inside-Out
Tuesday, June 7, 2011 1:30 PM – 5:30 PM
Session ID 5285
Speakers: Khyati Desai, Cathy Puett, Gigi Rolfes, Billy Fettweis, Marco Ramirez
Twitter Hashtag: #NCVS5285
Join us to learn how asset-based community development can help nonprofit agencies better engage the communities they serve.
Learn the steps to Neighboring and how to work with residents from different backgrounds (e.g., Latino and multicultural families and youth).
Fostering Interfaith Cooperation on College Campuses through National Service
Wednesday, June 8, 2011 10:30 AM – 12:00 PM
Session ID: 5383
Speakers: Maggie Stevens, Emily Sellers, Mary Ellen Giess
Twitter Hashtag: #NCVS5383
21st century leadership involves working across differences, including religious difference. President Obama has emphasized interfaith cooperation and service as important ways to build understanding between communities while solving society's most pressing problems.
When combined, interfaith cooperation and service can build social capital by bringing diverse groups together, strengthen social cohesion by promoting inter-religious understanding, and solve social problems by acting on the shared value of service.
Through a presentation and panel, participants will learn innovative approaches to involve college student led interfaith cooperation and service initiatives. Presenters will showcase programs from the campus, regional, and national service perspectives.
Share this post
---