Get Good & Ready: Hurricane Season is Here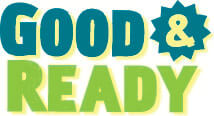 Just six days into the 2013 Hurricane Season, Tropical Storm Andrea drenched the Gulf Coast and East Coast of the United States, bringing heavy rain, flooding, tornadoes and high winds. It's time to think about what you can do to prepare your family and your community for disaster.
For tools, resources and to get engaged, visit Good & Ready, an online – and on-the-ground emergency preparedness program led by Points of Light, with Ready.gov, the American Red Cross and the Federal Alliance for Safe Homes.
The Good & Ready initiative aims to help 1.5 million Americans become more prepared for disasters by 2015. The initiative is made possible with generous support from Target and The Allstate Foundation.
It doesn't matter where you live, disasters can strike anywhere, at any time. Don't wait. Get involved! Go to Good & Ready today.
Share this post