Get Your Morning Perk Chicago Style at this Year's NCVS
The early bird gets the worm. If you have signed up for an 8:30 a.m. conference session, chances are pretty good that you will need an energy boost to get your day started (we are not all morning people). Get perked up with a hearty breakfast from Chicago's finest!
Although Chicago is known for their amazing pizza and hot dogs, they have some very appealing breakfast places, as well. We've got all your breakfast needs covered thanks to our best of Chicago breakfast guide.
There's so much to eat that you'll be ready and energized for your early morning sessions.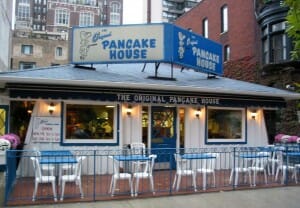 Just a mile away from the McCormick Convention center you will find The Original Pancake House. A Chicago native since 1953, you are sure to find some great home cooking from the famous apple pancakes to the Dutch Baby (an air-filled delight baked and topped with powdered sugar, lemon and whipped cream). Our mouths are salivating just thinking about it.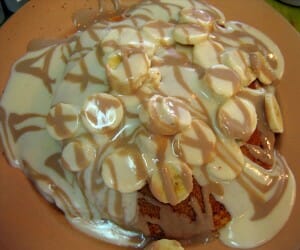 Are you a vegetarian or do you just love good fresh food? The Bongo Room is your breakfast destination. Located in Wicker Park, the Bongo Room has been serving Chicago foodies since 1993. Whether you are looking for a good cup o' Joe, red velvet pancakes, or a vegetarian croissant you will find all you need and more here.
You may enjoy the Bongo Room so much that you decide to go there for lunch and dinner, as well.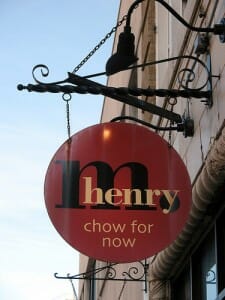 M. henry's "chow for now" is a satisfying way to get your creative juices flowing for busy conference days. M. henry's embraces healthy cooking methods within their kitchen to create one-of-a-kind breakfast concoctions daily. They embrace the perfect mix of healthy and rich flavor in their delightful menu items such as the Vegan Epiphany and Fannie's Killer Fried Egg Sandwich.
Everyone can get their most important meal of the day covered at m. henry's.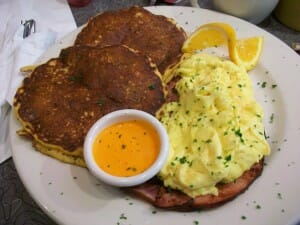 Looking to spice up your breakfast routine? Look no further than Over Easy Café. Café regulars argue it's the best breakfast you will find due to their new specials and classic favorites. Their Sassy Eggs are sure to add a little kick to your stride. Eggs aren't your thing? Don't miss out on their Banana Spiked Pancakes; they are definitely a crowd pleaser.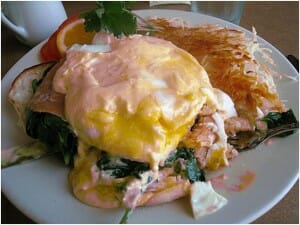 Tweet, let's eat! Tweet, located in Uptown Chicago, is sure to fill your morning craving with their huge breakfast plates. Their menu has plenty to offer including french toast, their famous eggs benedict, and tofu scramble. Gluten-free? They even have a menu for you. Whether you get your food to go or take a seat in their artistic dining room, you don't want to miss Tweet.
Finally, if you are truly in a rush and cannot make it to one of these local favorites McDonalds and Starbucks are just around the corner from the convention center.
So come get one degree closer to the best breakfast Chicago has to offer and come see us June 18-20 for the National Conference on Volunteering and Service.
Share this post