Going Green at Conference in June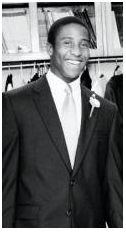 Yesterday was Earth Day, so using the theme that we should be taking care of the environment, here are tips to stay green and sustainable for our National Conference on Volunteering and Service. Remember to sign up for the early bird special this week before the deadline on Friday! Today's guest post is written by Curtis Clark, our event coordinator at Points of Light.

It's been a while since my last installment of a Day-In-the-Life Series, so I thought I would incorporate a little bit of what I've been working on here at Points of Light. I've been heading the Green Initiative for the 2012 National Conference on Volunteering and Service and have learned a tremendous amount concerning the things we do on a daily basis that effect the environment. It's amazing what we could do differently, through little changes, to conserve energy and water thus leaving much less of an impact on the environment. We've come up with some ideas and – with the help of a few of our friends at PricewaterhouseCoopers – the green theme of REDUCING, REUSEING and RECYCLING for NCVS 2012.
Following these tips will take a collaborative effort from all of us. If we each try and limit some of the things we do on a daily basis, everyone benefits. With that said, here are some ways that you can help reduce the carbon footprint we leave at this year's conference.
When you travel:
Purchase a carbon offset for your flight
Utilize airline e-tickets and smart phone applications instead of paper tickets
Pack your own amenities instead of using hotel amenities to eliminate additional waste
Bring your own water bottle to refill at water stations
Don't rent a car and utilize public transit
At your conference hotel:
Follow hotel guidelines on re-use programs (i.e. hanging towels so they aren't replaced)
Unplug your phone and computer chargers from wall when not charging (chargers when plugged into wall and not device still pull electricity from socket)
Request to not have a newspaper delivered to your room
Turn off the TV, coffee maker, lights, heat and AC when you are not in your room
Participating in conference:
Utilize the shuttle transports provided to you from conference hotels to McCormick Place
Take only the brochures, program books or maps necessary – return others to the brochure stand or recycle in appropriately marked containers
Donate your conference bag back to the conference
Use your own stainless steel water bottles to refill at water stations, reducing water bottle waste
Refer to conference materials on-line to reduce your own paper use
If conducting your own meeting, refrain from using printed materials
Upload your schedule to your calendars instead of printing your schedule
Eating:
Eat at farmers' markets, organic eateries and restaurants that feature local ingredients
Avoid room service and carryout
When offered individual packages of condiments, take only what you'll use
Choose to eat on china instead of paper plates or out of paper bags
Working on the Green Initiative has been a great learning experience and has definitely broadened my horizons. It's been a pleasure working on this project and I look forward to more exciting future opportunities here at Points of Light.
Curtis recently graduated from Georgia State University with his Masters of Science in Sports Management.
Share this post