I'm A Community Action Hero for Health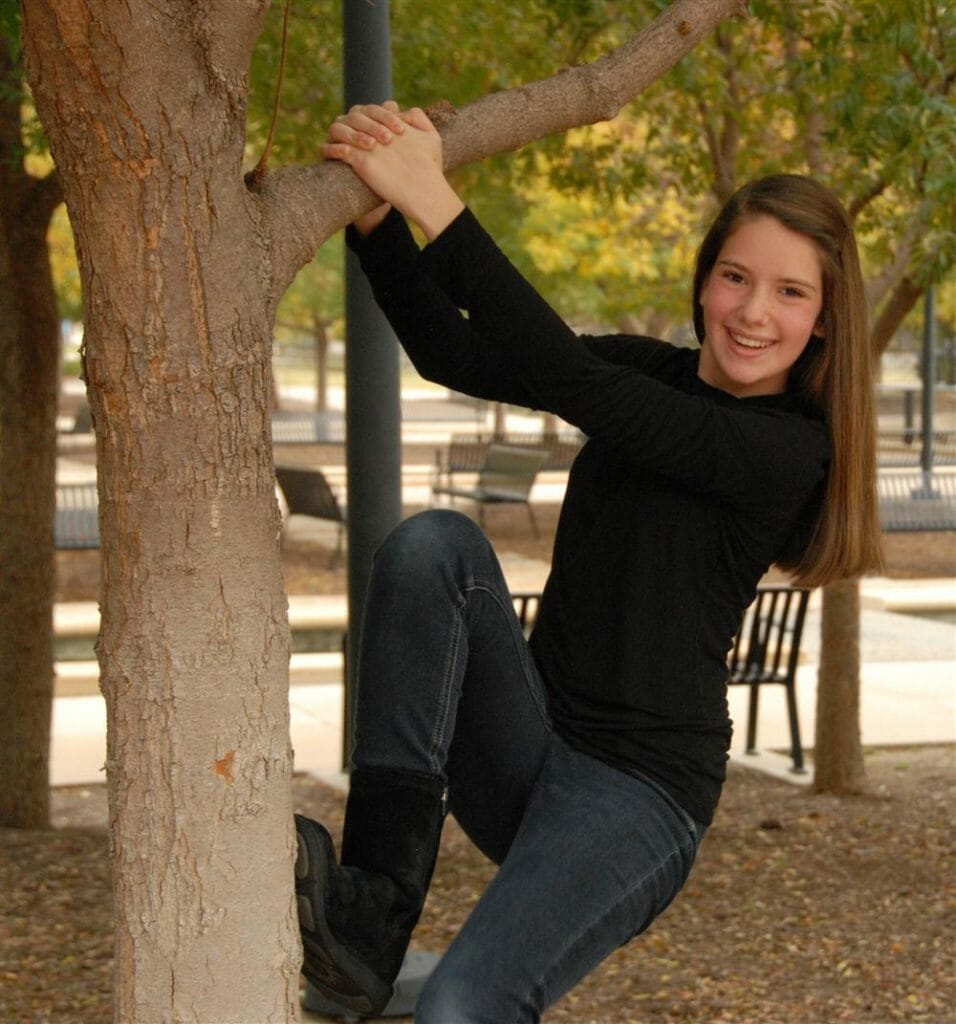 Lauren Stock, age 13, is an eighth grader at Greenhill School in Dallas, Texas. Outside of school and High School Heroes, she dances, plays softball and is involved at her synagogue. She is a 2011 generationOn Excellence in Leadership and Service awardee, an honor that recognizes young people's impact on local, national and global communities and inspires those around them to do the same.
When I was 9, my mom was diagnosed with t-cell lymphoma, a rare form of blood cancer. My mom's treatment included more than 600 hours of chemotherapy and extended hospital stays. In addition, the doctors said she needed a stem cell transplant to survive. I didn't know anything about a stem cell transplant and neither did the rest of my family.
We needed a complete stranger to donate healthy blood cells to save my mom's life. And so the international search began to find her the perfect donor. Her donor coordinator at M.D. Anderson Cancer Center in Houston, Texas, looked through the National Marrow Donor Program databases daily, but no one was found.
My family planned a bone marrow registry drive to find a donor. A few days before our drive, a match was found. But we understood that the drive was not just about my mom; there were many people in the world who needed a donor, so we stepped up our efforts to recruit volunteers and potential donors. We had hundreds of volunteers sign up to help at the drive. To spread the word, I went to all of the first through fourth grade classes to explain what was happening and how the students could help by telling their parents to come to the drive. I also had each class decorate "Get Well" banners for my mom and "Thank You" banners for potential donors.
At our donor drive on March 29, 2009, more than 800 potential donors registered for the National Marrow Donor Program (NMDP), and we raised thousands of dollars. People learned what it meant to be a donor. It is an easy cheek swab to get registered and a big commitment to be ready if identified as a potential match.
Just days later, my mom moved to Houston and received her stem cell transplant at MD Anderson. The stem cell transplant took only 20 minutes, and these were her life-saving minutes.
After many months, my mom was introduced to Keith, the stranger who saved her life, and he immediately became part of our family. Keith registered 13 years earlier at a college donor drive and had never been a match before. He didn't know who he was saving and it didn't matter to him. He saved my mom's life and he is my hero forever.
Now, three years later, my mom has fully recovered and is healthier than ever.
Through my mom's illness and recovery, I understood the enormity of the need to increase the number of potential donors in the National Marrow Donor Program donor database. In the fall of 2010, I started a program at my school, Greenhill School, called High School Heroes. My goal is to educate students when they turn 18 on how they can make a difference by becoming a potential stem cell or bone marrow donor. I hope that my efforts to teach people about the donor registry as soon as they are eligible (age 18) will increase the number of potential donors and make a difference for blood cancer patients in the future.
My mom getting sick really changed my view on life. I realized how many people wanted to help but didn't know how. I also realized that we all have the ability to save someone's life – to cure cancer. Most people don't know about bone marrow donation or what a big deal it is for a patient with blood cancer. I do, because without my mom I couldn't be the girl I am today. I will always be so grateful to Keith. Her donor. The man who saved her life.
So what can you do?
Identify your passion. What do you want to make better in the world?
Develop a plan of action. What are you trying to accomplish, and what steps are you going to take to get there?
Recruit your friends, family and wider community to help you.
Realize that no matter how big or small the action, we all have the ability to make a difference.
This summer you can make your mark on the world and inspire others to do the same through generationOn's Hasbro Community Action Heroes summer program. Visit communityactionheroes.generationon.org to find out more about the range of youth service projects you can get involved in, as well as the national recognition and prizes that you can win for your creativity and effort.
Share this post