Join us for Conference in Washington DC! June 18-22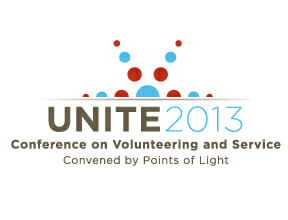 Come to our Conference on Volunteering and Service June 18-22. Never been to DC? Make it a vacation!
Here are fun things to do in DC:
Here are ways to keep your costs low: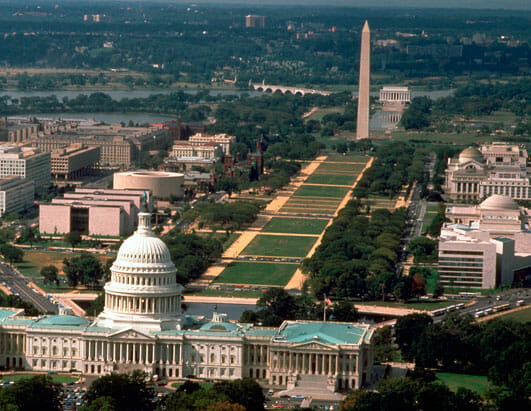 Destination DC's "Show Your Badge" program is designed for you to enjoy world-class restaurants, attractions and performing arts while you are in D.C. To participate, simply show your Conference/convention badge to any of the participating partners and receive exclusive discounts.
Visit our FAQ page for more information about to secure a "family badge" and how your family can take advantage of the discounts offered by the "Show Your Badge" program. Make sure to reserve your family badges through Conference registration. Did we mention there are 100 free (or almost free) things to do in DC? Visit our Explore Washington, DC. page for more information.
Utilize the Metro
The Washington Metropolitan Area Transit Authority, also known as the Metro, serves 86 stations and 106 miles of track in the Washington, D.C. area. Taking the Metro is a cheaper solution to getting around in DC. Visit the Metro's website to plan your trip.
Take Advantage of the Conference Travel Discounts
The Conference on Volunteering and Service has secured several travel discounts for our attendees:
United Airlines is pleased to offer discounts of 2% to 10% off published fares. Save an additional 3% off by booking your own reservations at www.united.com. Choose your flight times, and access your meeting discounts by inserting ZPRV460636 in the Offer Code box. Or Call your travel professional or United Meetings at 800-426-1122 for reservations. Refer to Z Code ZPRV and Agreement Code: 460636.
Save 10% when you book your travel with Amtrak — To use the discount you must make your reservation by phone at 1-800- 872-7245. Amtrak Convention Fare Code number is X97M-964. Travel must be made to Washington, D.C. between June 16 and June 25, 2013.
Save 5% – 40% when you book your rental car with Avis — visit the website Avis created for our Conference to make your reservation and use the Avis Worldwide Discount (AWD) number D028440. Or, call 1-800-525-7537 ext. 35003 to reserve your rental car.
Save 5% when you book your air travel with American Airlines — visit www.aa.com/group and enter promotion code: 5763DU.
REGISTER TODAY for the early bird special!
Share this post