Change Notes: Vice President Biden Joins Points of Light on Day of Service

Dear Friends,
Vice President Joe Biden, Dr. Jill Biden and a dozen of their kids and grandkids joined Homeland Security Secretary Janet Napolitano and nearly 10,000 volunteers at the D.C. Armory yesterday to put together 100,000 care kits for U.S. military personnel, disabled veterans and civilian first responders. In his remarks thanking the thousands gathered for donating their time, Vice President Biden said, "Dr. King imbued in the public this notion of absolute service," and noted that it was this legacy of volunteerism and service that Points of Light and President George H. W. Bush have continued.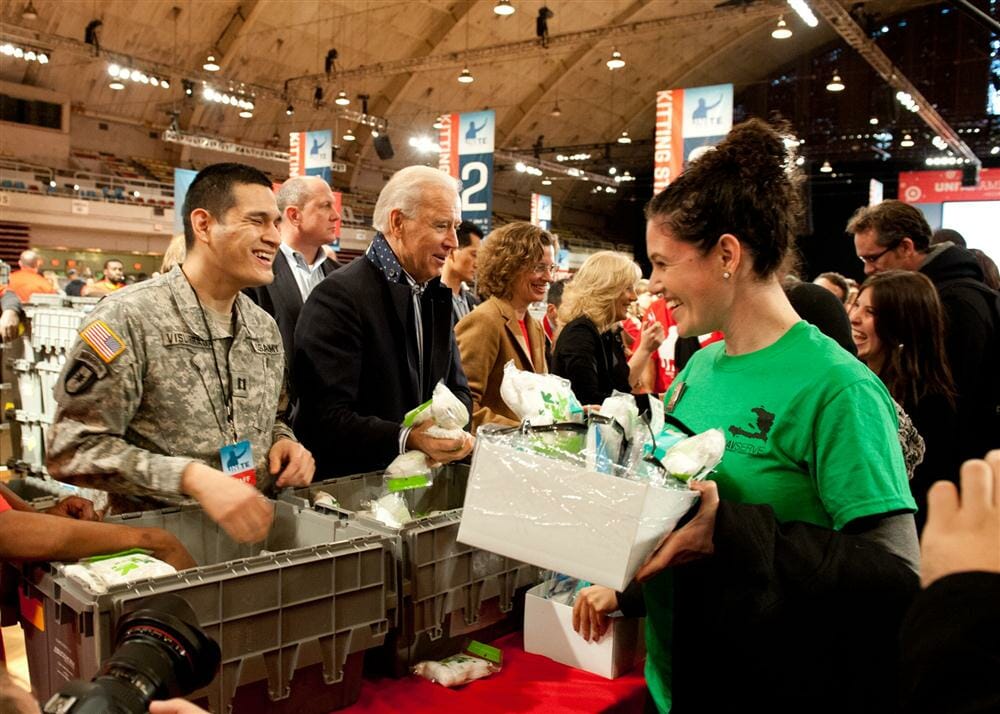 It was an amazing day in Washington, DC and across the nation, as millions of volunteers honored Dr. Martin Luther King, Jr. with a National Day of Service. Points of Light mobilized hundreds of thousands of people, including volunteers who mucked out homes devastated by Hurricane Sandy in New York, transformed veterans' homes in Phoenix, and completed school makeovers in Los Angeles. Check out some of the great photos and extensive news coverage here.
Points of Light's signature event in DC, the largest single-site service project of the inaugural weekend, was made possible by Target, which gives 5% of its profit and thousands of volunteer hours to communities every day. We are so proud of our partnership with Target and inspired by their extraordinary corporate leadership.
A huge thanks also goes to the great partners who joined hands to organize this massive day of service and support for our troops: the Corporation for National and Community Service, Serve DC, HandsOn Greater DC Cares, Volunteer Fairfax, the Community Blueprint, George Washington University and Operation Gratitude.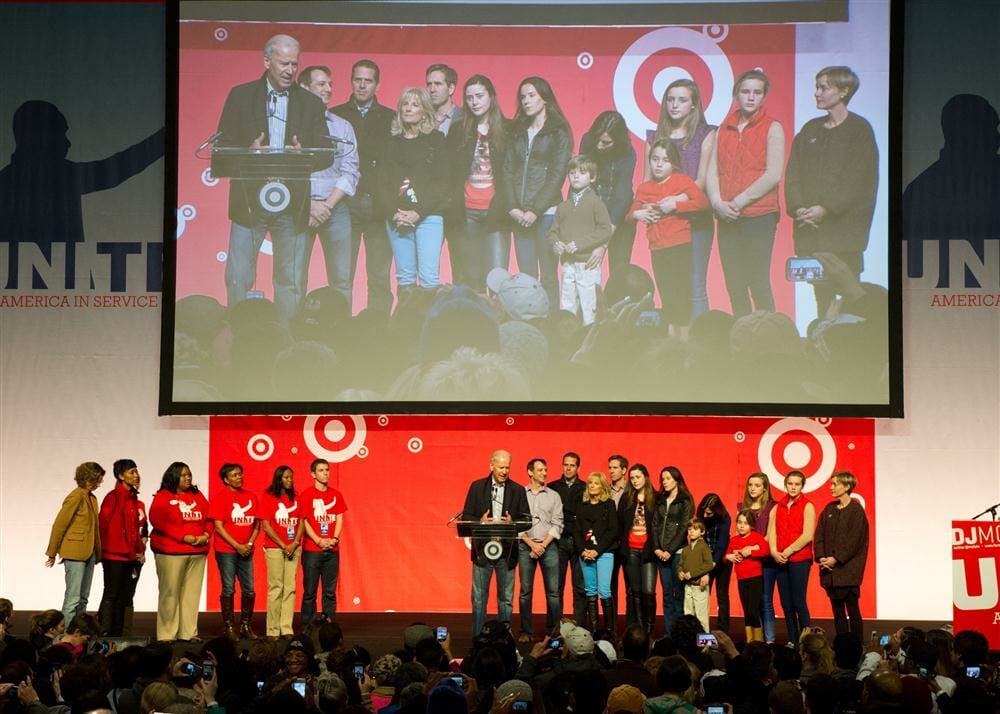 This weekend of service, celebrating Inauguration Day and Dr. King, is a great reminder that we each have a leadership role to play in setting the course for our nation.
Let us know what you did this weekend – and what you plan to do all year long, as we rededicate ourselves to Dr. King's dream. Connect with Points of Light on Facebook and on Twitter at #2013MLKDay or at [email protected].
In service,

Michelle Nunn
CEO, Points of Light
Share this post