My Turning Point – Encouraging Others to Make Positive Life Changes Benefits the Whole Community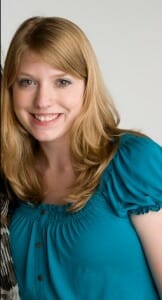 Today's turning point story is written by JoAnna Phillips, a student at the University of Southern Indiana, and an AmeriCorps member who works with Counseling For Change.
Growing up in a very rural community out in the country, in an "old fashioned" household, I was always taught to be a hard worker, self sufficient and care about the needs of those in my community. Everyone knew each other and we did things for each other. I was raised to serve others and to respect the dignity and worth of everyone, no matter what their race, culture, gender or economic status was. However, as I grew up in this small southern Illinois community, population 1,800, I realized there was no diversity in my community and our area was also plagued by drugs and alcohol. This was my "turning point."
This observation encouraged me to expand my horizons, go to college and try everything I could to gain the tools needed to help addicts and to broaden my horizons as well. As a single mother, I am currently going to the University of Southern Indiana, about an hour drive from my hometown. I am a social work major. When AmeriCorps was offered at our university, I jumped at the chance to join something that would give me the opportunity to help and serve others, but also broaden my perspectives and encourage my educational growth.
I was placed into an outpatient drug and alcohol treatment facility, with the main job of GED tutoring for their clients in recovery. I absolutely love the interaction I get with the clients, and I love encouraging others to make positive life changes. Also, as an AmeriCorps member, we have served at the local homeless shelter, and we had a Martin Luther King service day at a local school where we taught the children lessons about serving others, just as Martin Luther King did. Joining AmeriCorps has been life changing for me, and I encourage anyone that has an opportunity to join AmeriCorps, do so. I promise, it will be a major turning point for you and for all of those people you will help and serve!
Share this post