My Turning Point Was Influenced By Strong Female Role Models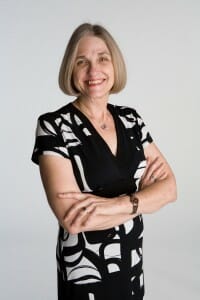 Today's Turning Point story is written by Eileen Bostwick, Director of the Foster Grandparent and Senior Companion Programs in northern California.  In Eileen's spare time she enjoys traveling, spending time with her 6 grandchildren, and volunteering at their school fund-development events.  She also serves on the National Association Foster Grandparent Program Directors Board and on numerous local non-profit boards and committees.
My mother and the experiences I had growing up as a flower child of the 1960's greatly influenced the person I grew into.
Issues surrounding aging have been part of my life since my early childhood. I never realized that my interest in aging was unique or different than that of my peers, to me it was normal.  My mother was an amazing woman who adopted me late in her life.  She had a rich fabric of friends who had achieved success in their chosen fields.  These strong, educated, caring women mentored me from my birth.  Each of them made a tremendous difference during a time when women weren't recognized for such contributions.
Mildred was a social worker with the Native Americans of the Southwest.  A graduate of U.C. Berkeley her accomplishments are more remarkable due to her physical limitations.  She had Multiple Sclerosis and was wheelchair bound most of her years.  Jenny was a revolutionary and was instrumental in establishing Unions to protect the workers of our country.  Evelyn was a poet, writer and dreamer and recorded history as it unfolded.  These women along with others shaped my beliefs, nurtured my interests and raised my social consciousness and showed me the tremendous wisdom of older adults.
While in Community College in Marin County, CA I helped to raise cash and collect clothing to support Cesar Chavez, co founder of the National Farm Workers.  With 3 other students we drove to Delano and marched on the picket line to boycott grapes.  We met Cesar Chavez, and had the honor of eating dinner with him. This experience showed me a reality that I previously had no knowledge.  It provided the impetus to be community-minded and volunteer my services, something I have done most of my adult life.
Since 1990 I have recruited older adult men and women as volunteer tutors and mentors for special needs children in the Foster Grandparent Program (FGP).  In 1999 I implemented a Senior Companion Program (SCP) by recruiting older adult volunteers to assist frail elders to remain living independently at home.   Annually, over 85,000 hours of service provided by these dedicated FGP volunteers result in children attaining grade level and being able to promote to the next grade, at grade level.  Senior Companions assist older adults to "age in place, at home" rather than moving to assisted living or nursing homes for care.
Working with these programs has reinforced my understanding of the incredible need in rural communities for services for frail elders as well as the lack of access to existing services.  Too many older adults are unable to access medical care, nutrition programs, housing and recreational activities.  Isolation, elder abuse, alienation, depression, malnutrition and transportation are very real problems for the majority of older adults in the area.  I have worked to provide meaningful roles for older members of the community.  I would like to help society develop a better understanding of aging and change the stereotype of ageism that is prevalent today.  I would like to become a mentor to others as I was given mentors as a child.
Share this post