NCVS Speakers of the Round Table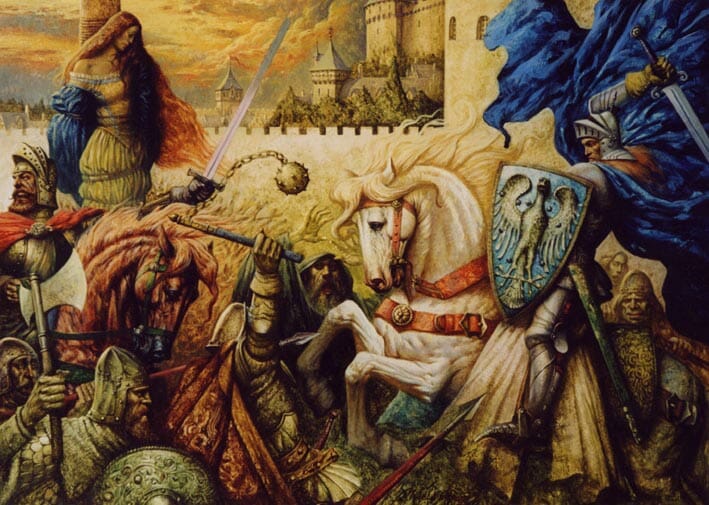 On Tuesday, June 19 at 2:30pm, some of the bravest knights in the nonprofit world will come together at the National Conference on Volunteering and Service. They will gather together in service to the realm and protect the people of the realm from the forces that threaten England.
Wait. That's the wrong round table.
So, what is this rumored round table that's happening at NCVS? It's a gathering of some of the  brightest folks in nonprofit social media who want to share what they know with you.
It's not a traditional conference session with one or two people at the front of the room talking about something that will help you in your career. It's eleven people talking about things that could help you and your organization.
Unlike a traditional conference session, the Digital Mobilization Round Table (Session ID: 3011) has different speakers talking about different topics all at the same time. But instead of having to listen to one speaker at a time, you're allowed to move from table to table so you can get the most out of the session and learn what you're hoping to learn.
Wondering who is going to be at the Digital Mobilization Round Table?
Jess will show you practical strategies for engaging and mobilizing volunteers using the social web. She'll share examples and best practices for recruiting, retaining and recognizing volunteers using free and easily accessible web tools and social media platforms.
Do you use service-learning as a tool in the classroom? Do you work with schools to build successful service-learning programs? Lana will share online learning best practices and real strategies for building stronger programs.
Noland will discuss "how" to develop effective social media communications strategies in volunteer service programs, social networks, and corporate volunteer programs.
Kate will show you how to get online, drive action offline, and do good! Meeting up online and moving offline is a great way to mobilize for social good. Participants will learn how to utilize online social networks to create good offline in their communities.
Want to learn ways you can more effectively engage youth in volunteer opportunities? Sharilee has you coverd and will share ideas on how to use the latest technologies and online resources to recruit, retain and recognize youth where they are, either online or offline!
Wondering how to build a successful social media strategy? Having trouble telling the digital story of all of the great work that your organization and its volunteers are doing? Want to inspire volunteers to become brand evangelists? Jenn will show you how to take social media to the next level!
The strength of a school's service program lies in the meaning and connections that are fostered through students' outreach experiences. Technology offers an innovative way to capture that meaning and use it to forge deeper connections to a community of volunteers. Learn how a school service program was transformed using technology. Experience how blogging can deepen students' service learning and build a portfolio of their service leadership. See how web tools can forge stronger connections to volunteerism
If you measure it, it will get better, if you measure the right thing! There is more data available to organizations than ever before about their programs, users and web traffic. Hear best practices from orgs that use data to inform communications.
We all know that youth are more digitally connected than ever… so why is it still so hard to engage them? Come learn about a free tool that allows you to offer volunteer opportunities to high school students. The tool also allows students to track their hours towards their graduation requirement. Share your experience with reaching out to young people and keeping them engaged.
Maybe you don't think they're your top volunteers or changing the world with their pocketbooks, but "slacktivists" are a powerful force for social causes. Still, cause marketers are divided by the pros and cons of engaging these groups of people. Fox will facilitate open discussion with case-study look backs on how youth slacktivists (in particular) are shifting global, political and social trends. Do you think slacktivists can make the leap between viral social statement and fully engaged activism?
Ten sessions for the price of one! It's a great opportunity to pack a lot of learning into one session and bring back a lot of great ideas to start your organization's social media efforts or make them even better!
Share this post