Not-So-Secret Salamanders in Milwaukee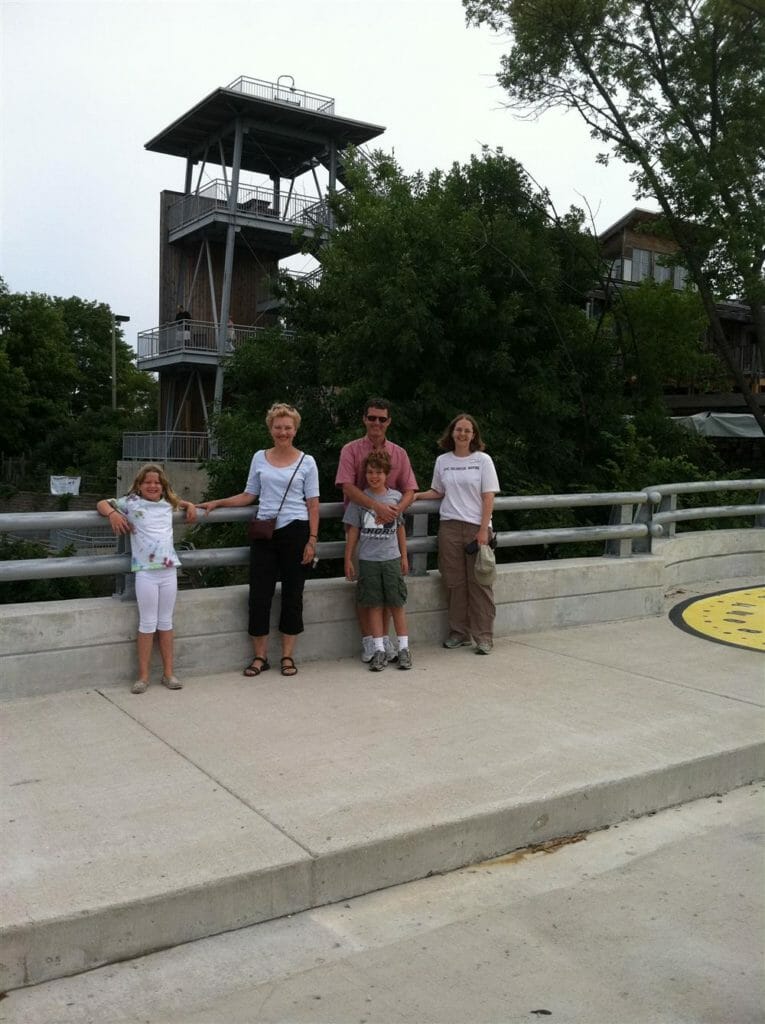 Michelle Nunn continues her service tour with a stop in Milwaukee.
I must confess that my concept of Milwaukee was a bit trapped in old stereotypes. I was expecting a cold Midwestern city with musty factories and dusty breweries. That's not what I got.
As we pulled in for a short visit, I was taken in by the fabulous lakefront parks, spectacular new Santiago Calatrava-designed Museum of Art, and the rivers winding through the cities with kayakers and scullers pulling into shore-side cafes and pubs. We discovered a Safe House spy restaurant with trapdoors and a password-only entry point that was great fun for kids and adults alike. It is a city of secreted charms.
The next morning, I got an equally pleasant surprise. As we pulled into Riverside Park, we discovered the Urban Ecology Center – a 20,000-square-foot environmental community center replete with a secret entry slide, a room full of Wisconsin animals that can be examined and held (the salamander was the favorite), a beehive, observation deck and a bicycle-operated fountain.
Imagine a traditional community center and then reimagine it as a drop-by urban ecological oasis with an equipment library of kayaks, bikes and snowshoes, a green space for families to play games and learn about their local environment, and an antidote to Chuck E. Cheese birthday parties.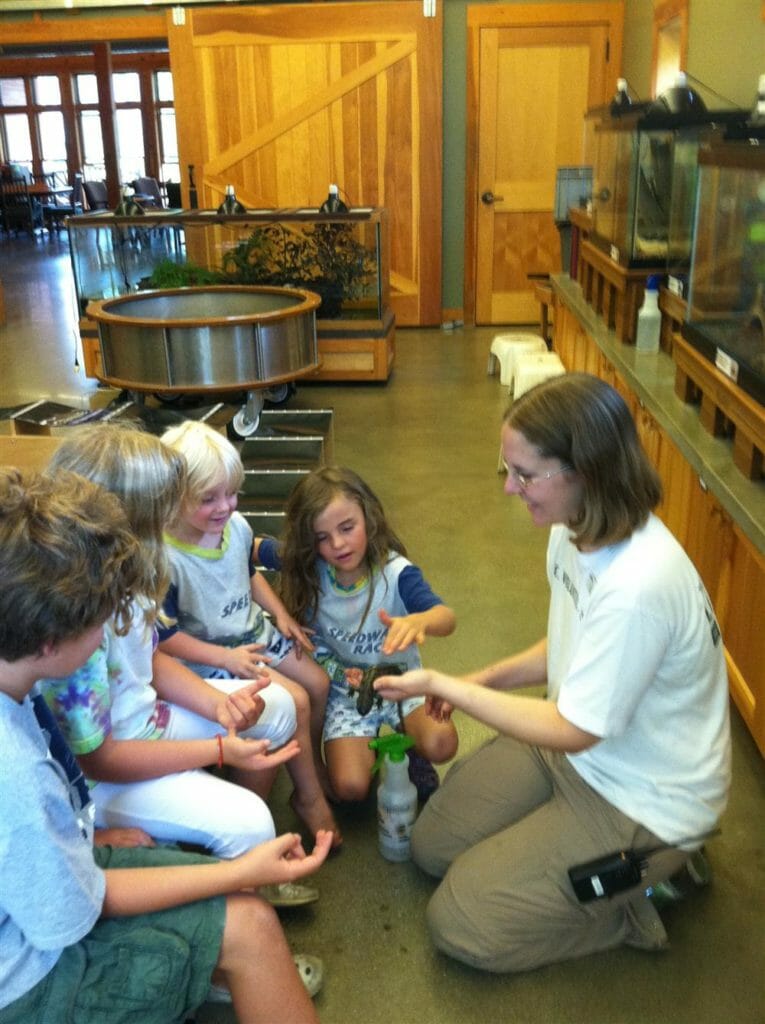 This unique place was started by a group of neighbors who, in the 1990s, decided to take back Riverside Park, which had become degraded and crime-ridden. The neighbors worked together on park clean-ups and began an alliance to support the park. They hired their first executive director, one of their fellow volunteers, Ken Leinbach.
Ten years ago, they brought a trailer in to act as a hub for their activities and, over the last decade, they have created an extraordinary organization that now has three branches. Our family enjoyed a magical tour with volunteer coordinator Susan Winans. (Susan is an AmeriCorps Alum. It seems that every time I meet dynamic, new generation nonprofit leaders, they tell me they started their journey with AmeriCorps.)
We also were met and escorted by Bonnie Andrews, the manager the Volunteer Center of Greater Milwaukee, housed by the Nonprofit Center of Milwaukee. Bonnie and the Volunteer Center have been providing volunteer support to Riverside Park for years and have seen the organization's transformation. Bonnie shared some of the familiar challenges the city faces, from unemployment to struggling school systems, and explained how the Nonprofit Center works to meet these needs with human capital, training, expertise and new resources.
As we literally dragged our kids away from the salamanders, slides and beehives, we talked with Ken, the social entrepreneur behind the Ecology Center, about the ingredients behind its success. Ken's newest challenge: how to respond to the dozens of communities around the country and the world that want to do just what he did.
As I travel the country, I can literally see that so many of the answers to our problems lie in programs that already exist. Going to scale is Ken's challenge right now, but it's a challenge all of us face as we work to build a thriving civic society.
Share this post