Optimize Technology and Media
This year at NCVS, session content is organized across a series of issue areas so that attendees can tailor their schedules to meet their learning and networking needs.
Fire up your smart phone, start thinking in 140 characters and check out all of the sessions associated with…
Optimizing Technology and Media
HandsOn Connect Technology Tour
Monday, June 6, 2011 1:00 PM – 2:30 PM
Session ID: 5007
Speakers: Matthew Nelson
Twitter Hashtag: #NCVSHON

Join the Points of Light Institute and HandsOn Network technology team to learn more about the next generation volunteer management platform, HandsOn Connect.
HandsOn Connect is a full lifecycle volunteer management platform that expands your capability to manage, track and report on people, programs, trainings and volunteer opportunities in real time.
HandsOn Connect uses Salesforce.com, the leader in web-based CRM (Customer Relationship Management), to support the broadest model of volunteer management in the marketplace.
It's available to any organization that wants a comprehensive data management system for volunteer engagement and project management without the need to buy and update software or hardware.
Information to Impact: Tracking your Action
Monday, June 6, 2011 1:00 PM – 2:30 PM
Session ID: 5301
Speakers: George Weiner
Twitter Hashtag: #NCVS5301



Session will cover streamlined field reporting, surveying so results can be quickly aggregated and analyzed. Tips on collecting photos and anecdotes from the field will be shared.
The session also covers how to look at website Google Analytic data.
Designing a Mobile App for Volunteering and Service
Tuesday, June 7, 2011 7:00 AM – 8:00 AM
Session ID: 5744

Join the team from the Motorola Mobility Foundation to discuss an open source mobile app for volunteering and service.
This is your chance to help build an Android app that will benefit our field.
Attendees have a chance to win a mobile device.
Continental breakfast will be served.
Bringing Community Organizing Into Online Campaigns


Tuesday, June 7, 2011 8:30 AM – 10:00 AM
Session ID: 5341
Speakers: Debra Askanase, Amy Sample Ward
Twitter Hashtag: #NCVS5314
Explore ways to translate community organizing principles into online community-building.
Interactive Strategy Forum
Tuesday, June 7, 2011 2:00 PM – 3:30 PM
Session ID: 5033
Speakers: Daniel Sieradski, Arthur Coddington, Susan Tenby, Evonne Heyning, Elliot Harmon, Jacob Colker, Chris Noble, Rachel Chong, Michael Nealis, Scott Henderson, Kari Saratovsky, Chris Jarvis & Angela Parker, Chris Golden, Jen Martin, Noland Hoshino, Debra Askanase, Brian Reich, Kate Stahnke, Jessica Kirkwood, Matthew Nelson & Melinda Chang
Twitter Hashtag: #NCVS5033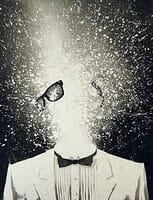 Join the Interactive Strategy Forum to explore interactive strategies to recruit, retain and recognize volunteers.
Have you already started using interactive strategies only to discover you have 1,000 questions?
The Interactive Strategy Forum will feature 20+ tables, all staffed by leaders in nonprofit tech, leading relevant and timely discussions and Q&A sessions on topics you care about.
You'll be able to rotate to different tables/topics during the session, learn best practices & innovative approaches, hear about new tools and get answers to burning questions.
Additionally, experienced table hosts will provide session take away materials.
Making Volunteer Management More Efficient and Cost-Effective With Cloud Computing
Tuesday, June 7, 2011 4:00 PM – 5:30 PM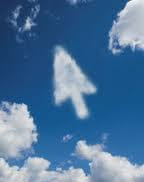 Session ID: 5463
Speaker: Mark Sirois
Twitter Hashtag: cloudfornpos
Come hear how you can use the flexibility and cost-effectiveness of cloud computing to develop a 360-degree view of your volunteer programs from volunteering to donations to service use.
In a world of mobile and social, learn how you can take your management systems on the go and integrate with leading social computing/social media platforms to monitor conversations and better communicate internally.
Mark Sirois of the Salesforce.com Foundation will demonstrate how to use these technologies to transform your programs using examples of nonprofits, higher education and social enterprises that have developed constituent management solutions using cloud computing.
Maximizing Impact with Online Communities
Tuesday, June 7, 2011 4:00 PM – 5:30 PM
Session ID: 5248
Speaker(s): Laura Norvig, Amy Sample Ward
Twitter Hashtag: #maximpact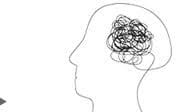 Are you collaborating, innovating, and sharing best practices with others in your organization?
In your area of service?
In your profession?
Don't reinvent the wheel!
Learn to leverage online social and collaborative tools to maximize impact.
We will explore the how and why of online communities of practice using hands on exercises, and key examples from the national service and nonprofit sectors.
Whether you want to start a community, revitalize an existing one, or find places where your peers already share, this session will help you clarify your strategy and choose the human resources and tools to support your community.
Share this post
---