The Power of Youth: Making Their Mark on the World Through Volunteer Service
International Youth Day on Aug. 12 is the perfect opportunity to celebrate the importance of youth service and the ability of kids and teens to create meaningful change through volunteerism. As today's youth continue to grow in our modern technological world, it is important to remember the power of uniting together in service. generationOn, our youth division, creates spaces and resources to empower youth to come together with fellow changemakers, share ideas and inspire their communities.
Earlier this summer, more than 50 youth came together in Atlanta for the second annual Points of Light Youth Summit at the Service Unites 2018 conference, demonstrating the power and dedication of kids and teens to make the world a better place. Participants, aged 11 to 18 years old, spent a full day in workshops that included important skills such as community mapping, how to budget, and how to pitch your ideas to funders. Finally, the groups pitched their community improvement projects to a panel of judges, including actress and activist Eden Duncan-Smith, artist and youth activist De'Andre Kind, and Hsuan Shen, district manager for Starbucks.
The kids and teens who participated in this year's Youth Summit are inspiring examples of the power of youth to create meaningful change in their community. Here are a few highlights and key takeaways from the participants: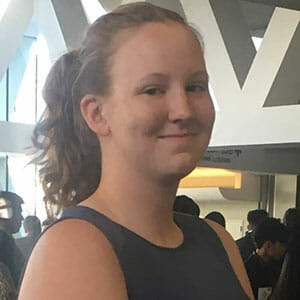 The Floating Island Project
Brooke Sullivan, 17, and her team, based in Greenville/Pitt County, North Carolina, pitched The Floating Island Project. She shares:
"This project will fill a void and provide a natural filtration system to the existing lake water sites at our city's flagship park and nature center.
The Points of Light Youth Summit provided us with the opportunity to learn the important aspects of a speech, and how to enhance or change your pitch according to different factors such as audience members. This knowledge will allow us to enhance future grant funding pitches. The money enables us to purchase non-recyclables needed in the project's construction, zip ties, spray foam, and additional native wetland plants, plus marketing and promotional materials, and water quality and habitat survey supplies.
My original initiative with this project was to raise awareness about the lack of recycling in our local school cafeterias and ensure plastic bottles are repurposed, kept out of our landfills, or recycled. Through this project, we are utilizing recycled materials to reduce landfill waste, preserving native species, increasing plant and animal habitats, creating awareness of our environment and water sources, and helping others understand the importance of youth service."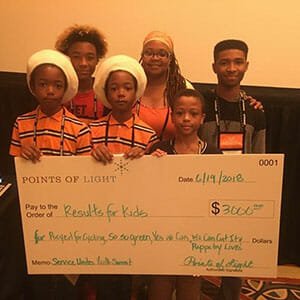 "Fresh and So Green Green"
Jayden Philpot, 16, from Decatur, Georgia, presented, "Fresh and So Green Green," his team's plan for addressing food deserts through urban gardening. He shares:
"Through my experience of preparing for the Youth Summit, attending, presenting and meeting adults and other youth, I learned a great deal about food and nutrition, about other participants and about myself.
Communities that have limited access fresh produce have a higher rate of preventable diseases. I realized that I can make a difference by learning how to grow produce in those communities, teaching others how to start and maintain gardens, and by having community farmers markets.
I am encouraged to know that making change does not have to be some big elaborate plan involving lots of people and groups. I can start making a difference by myself with one person, one group, one neighborhood.
We plan to start a garden near our center and invite speakers to come and talk about gardening, nutrition and healthy food preparation. We will charge a small fee for the classes, sponsor farmers markets where vendors will pay a fee for booths, and we will also sell produce that comes from the gardens that we help start. Eventually we would like to have a mobile farmers market!"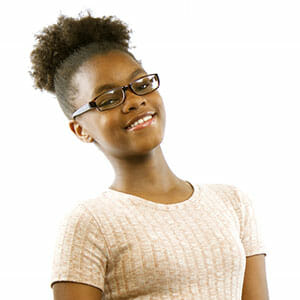 The FLY Life
Ishaa Hope, 15, from College Park, Georgia, and her group pitched an app called the FLY Life. She shares:
"The FLY Life app allows girls to post and answer questions anonymously, and also allows them to direct message mentors. This app was created to give middle and high school girls someone to talk to in their times of need.
Through my experience at the Points of Light Youth Summit, I learned many helpful tips on public speaking, how to make a good pitch, and being confident. I will use what I learned to become a better speaker and to continue the development of the FLY Life app. The grant money we received will help support our work by helping us finish the coding for the app.
It is important for me to make a difference in my community because that is the only way to make a change. If we start making a change now, the world can be a better place in the future."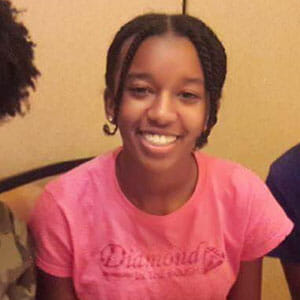 Blessing Bags and The Drama Free Campaign
Jadyn Steele, 16, is a long-term member of Diamond In The Rough, a youth development program that creates a variety of activities designed to build self-esteem, character and leadership skills among girls of all ages. Their youth action team attended and pitched two ideas. She shares:
"Our youth action team, which included me and seven of my peers, attended the 2018 Points of Light Youth Summit. The event was very inspirational, and we saw many other youth leaders like us who wanted to see change in their community. My organization presented both the Blessing Bag project and the Drama Free Campaign.
I am very passionate about making a difference in my community. The issues facing our nation and world will have an affect me in one way or another, so helping to offer solutions and help change these issues is very important to me and many of my friends.
I personally learned a lot during the conference, including new presentation tactics, more team-building skills and the importance of participation. These major points that my peers and I learned will help us both in our organization and in our everyday life. Most importantly, these tools will help us in implementing our projects!
Share this post