Serve Rhode Island's Volunteers Respond to Winter Storm Nemo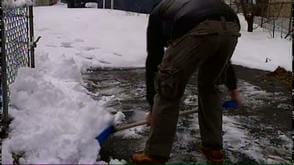 Winter storm Nemo dumped more than two feet of snow and left more than 187,000 Rhode Islanders without power this past week.
With many people stuck in their homes from the snow pile up WPRI/Fox Providence teamed up with United Way 211 and Serve Rhode Island to help dig Rhode Islanders out of the aftermath of the blizzard.
Thanks to all the volunteers that came together to help the elderly and families in need!
Since last Tuesday morning Serve Rhode Island had 109 volunteers help shovel out 72 elderly and disabled RI residents.
At the current time volunteers are no longer needed, but will be needed if another storm hits in the future.
Keep up-to-date with our disaster response on our website news pages.
Share this post