Service Is a Catalyst: An Interview with Scott Beale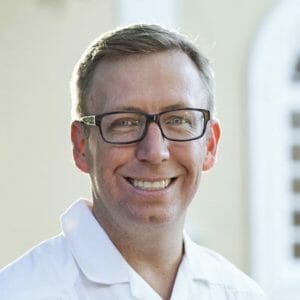 Scott is a lifelong champion for international volunteerism. Currently he is the Associate Director of the Peace Corps leading the agency's global operations. He is passionate about supporting leaders from diverse backgrounds in the U.S. and around the world. For the past 15-years, Scott founded and led Atlas Corps, a leadership development program for the world's best social change professionals. Sometimes called a "reverse Peace Corps," Atlas Corps brings leaders from around the world to serve in the U.S. Atlas Corps has supported more than 1,100 individuals from 110 countries. The Nonprofit Times twice named Scott one of the Top 50 Nonprofit CEOs in the U.S.  
Previously, Scott worked with the State Department in India; he led Ashoka's Youth Venture; he served in the Clinton White House as the associate director of intergovernmental affairs; and worked with Governor Carper when he was Chair of the National Governors' Association. After volunteering in Mostar, Bosnia in 1996, Scott returned as a core supervisor for OSCE organizing the first-ever municipal elections. He also authored "The Millennial Manifesto," a book on the politics and activism of the Millennial generation in 2003. 
Scott has a bachelor's degree from Georgetown University and a master's in public administration from the University of Delaware. He is a Presidential Leadership Scholars alum and was an adjunct professor at Georgetown and UVA. He serves on the Board of AIESEC USA. He has lived in eight different countries. Scott is a triathlete who has completed a half-Iron Man and enjoys racing with his wife and two sons.  
What role has service played in your life both personally and professionally?  
My parents were both teachers and my education was paid for largely by the generosity of scholarships. Due to my parents' influence and as a result of benefitting from the generosity of others, I committed myself to service early. This has been through public service (White House, State Department, Peace Corps) and through nonprofit service (as a volunteer in DC and Bosnia, and professionally through Ashoka and Atlas Corps). Initially service was a way for me to support a school, a community and a nation that had given me so much, but quickly my service evolved into a way to develop my own skills and to build my empathy and knowledge in a complicated world.  
As a student at Georgetown, my service journey started through student government and expanded to include Alpha Phi Omega (international coed service fraternity). Through these groups I developed my leadership abilities and learned that I had the power to not only make a difference through my own actions, but to inspire and assist others on their service journey. I also learned the importance of building a personal community that inspired me to do more as well. These friends inspired me to volunteer at a youth house in Bosnia in 1996 and then drop out of school in 1997 to work for State Department organizing elections in Bosnia. Service put me on a trajectory that led to launching an international nonprofit that provides opportunities for thousands of people around the world to volunteer and to now leading global operations at the Peace Corps.  
What is Atlas Corps and what inspired you to found it?  
Atlas Corps is an international nonprofit with the mission to address critical social issues by developing leaders and strengthening organizations through professional development opportunities that include an overseas exchange as well as online training. Atlas Corps is most known for being a "reverse Peace Corps" that identifies civil society leaders overseas and gives them the opportunity to volunteer in the U.S., but the organization also has a robust online training program as well. Over the past 15 years, 1,100 leaders from 110 countries have joined the Atlas Corps Leaders Community. 
I was inspired to found this organization because my own experience as a volunteer in Bosnia taught me the powerful affect service can have on developing one's professional capacity and leadership skills. And while living in India as a U.S. Diplomat, it occurred to me that more people overseas should have the opportunity that I had to serve abroad. I was struck by how talent is universally distributed in the world, but opportunity is not. I founded Atlas Corps to give the world's best leaders the opportunity to serve in the U.S. to advance their professional development, while also allowing people in the U.S. to learn from their perspectives and experience. 
During your career, how have you witnessed the impact of service on an individual? 
Much of my career has been focused on long-term, overseas service. I have interacted with thousands of people from all over the world who have participated in this type of service and it has literally changed the lives of every single participant. It is impossible to volunteer outside of your country for an extended period of time without being impacted by that experience.  
One Atlas Corps Volunteer from India, Meenakshi Monga, who served at Making Cents International in the U.S., thanked me for changing her life and went on to say, "You've also changed the lives of my future children and grandchildren. This experience of service overseas has changed my perspective, advanced my skills and set me on a new path." Her comment rang true with me because I met my own wife volunteering in college and our experiences volunteering overseas led us into State Department. We now have two boys who have spent most of their young lives abroad while my wife and I worked in Cuba and Mexico. There are so few decisions as powerful as the decision to volunteer abroad; it changes your life, the lives around you and impacts generations to come.  
As you've noted, we know programs like Peace Corps and Atlas Corps have a profound impact on the people who serve. Tell us more about the importance of service for communities. 
I believe one of the long-term effects of the pandemic is a reorientation of the focus from self, to a wider focus on others. My hope is that as we get through the terrible wake of COVID, there is a greater appreciation for how our actions can harm, or help, others and that we do not live in isolation.  
To me, service is the highest form of love for others. In particular, volunteerism is most powerful when done with a humble heart, and an open and informed mind. We live in communities, in a country, in a world with great inequality – not just of resources, but also of opportunity. We live in a world shackled by structural racism and injustice. In different ways we are all a part of it and we are all held back by it. When done right (humble, open), volunteerism is a path to empower others and yourself to overcome some of these challenges. Whether tutoring a child in your community or in a refugee camp 1,000 miles away, you are expanding opportunities. When addressing climate change in your state or serving overseas on environmental projects, you are making an impact for everyone.  
People in service want to make a positive impact on the communities they work with. How can they best balance this intention while avoiding unintentional harm that can come into play with service?       
The greatest community impact of volunteerism is when the programs are well-designed to build the capacity of local communities, in partnership with local communities. We need to be careful to volunteer in ways that are not a form of white saviorism, nor neocolonialism. We must avoid the unintended consequences of creating dependencies through our actions. Much of this responsibility is on the organizers of the volunteer opportunities. From the very beginning the program design must have the input from the community – what help are they seeking, how can it be done in partnership, what must volunteers know to respect local traditions and customs. Too often the volunteer experiences are designed poorly from the start because the local community was engaged too late in the process. At the Peace Corps, each placement begins with the Host Country asking for the support and the sites are designed in partnership with the community.   
It would be naïve to say all volunteerism is positive for all communities all of the time. But I truly believe the ingredients for success are not complicated and volunteers can address critical issues at home and abroad, particularly through long-term service that is done in partnership with communities and in a humble manner to both learn and serve. Service does not need to be perfect for it to be profoundly good, but it does require more than just good intentions. 
What advice would you give to someone interested in a service program but is unsure if they want to make the commitment? 
Ask yourself what is holding you back? Is it fear? It is your parents? Is it insecurity about how you can make a difference? Is it economic instability or some pre-determined definition of what success looks like? I understand this fear.  
When I graduated from college not only did I have a ton of debt, I thought two years with the Peace Corps would be an eternity. I remember two years later one of my best friends coming back from serving in Costa Rica and thinking to myself, "I cannot believe two years just passed by." And, that friend had more money from his education award than I had saved working on Capitol Hill. In fact, I am a firm believer there is no one best time to volunteer.  
Most of the time, we create excuses for ourselves out of some form of fear. I hope you are able to overcome that fear and embark on a journey that will likely have the greatest impact on your life and those around you. For me, only who I married was a bigger decision – and I met her through volunteering! So, service can be a large commitment and can come with risks, but the rewards are so much greater and long lasting than you can even imagine. 
Share this post