Students, Parents, and Organizations Coming Together for Hurricane Sandy Relief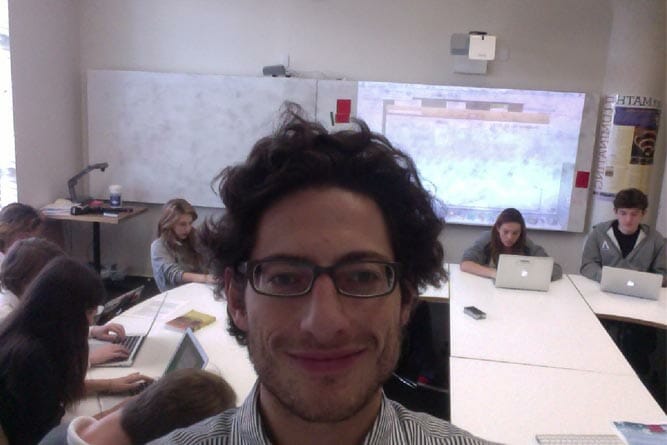 Today's post is written by Ivan Cestero, 9th grade history teacher, and Director of Avenues Community Engagement.
In accordance with the Avenues community focus on "welcome, safety, and respect," the aftermath of Hurricane Sandy gave all of us the opportunity to reflect on the important impact we can have on one another's lives. In response, Avenues Community Engagement, or "ACE," organized a series of school-wide projects under the umbrella of "Operation Gratitude." Simultaneous undertakings by parents and independent teacher projects provided further inspiration. By Thanksgiving, our students and parents had provided hundreds of blankets and coats to people without heat, fed over 600 clients at a food pantry, supplied a displaced elementary school in Coney Island, and raised $1300 in small donations. We then shared this service with generationOn through the Joy Maker initiative, and Hasbro donated a toy to Toys for Tots on behalf of each student involved. By collaborating with parents, orgs, and companies, the students made a large and meaningful impact.
Given the urgent need across New York City, and the wide scope of possible classroom activities per grade, we focused on three priorities: the response should be timely and meaningful to aid recipients, age-appropriate and empowering for our students, and conducive to school-wide culture building. And it had to get unrolled quickly.
After initial teacher consultation and community outreach, ACE offered three major activities. First, Operation Gratitude was a school-wide food and supplies drive, with grades contributing different materials. Second, Count Your Blessings was a reflection-focused donation exercise asking students, parents, and teachers to take time to be thankful after the storm and contribute $5 toward relief efforts. Financial contributions were optional. Finally, a Sandy space was created in a corner of the cafeteria with a combination of donation boxes, colorful banners, and meaningful community reflection that allowed us to demonstrate and celebrate our good work as a school.
Led by Tara Misenheimer, 9th grade Art Now students launched the "Power Buttons" Project. It offered K-9 the chance to create colorful, imaginative, whimsical, and thought-provoking artworks in a small circular space on a piece of white paper. The art class used a rotary cutter and button maker to transform these mini masterpieces into wearable artworks to raise money for victims who were without power for so long. They will be sold for $1 in the final days Winter Break—look out for them.
It's worth noting that Avenues parents provided the first inspiring push toward Sandy relief. Parents were able to donate a seemingly endless amount of material first to our neighbors at the Fulton and Elliot Houses and later, as APA and ACE coordinated their efforts, to P.S. 90 in Coney Island. We are appreciative of the way in which parents worked directly with us on our student projects as well, delivering all of the food to St. Clement's.
Given the nascent state of ACE and the fact that Avenues itself was only 6 weeks old, Operation Gratitude was was a learning process for all participants. However, we learned to work together in the last month—parents, students, administrators, and teachers—and we found out what we could do with very little time in which to organize and carry out a plan. By looking online for resources, we discovered that we could make an even larger impact instantaneously by sharing our efforts with generationOn's Joy Maker opportunity. Our resourceful and generous Avenues community has the potential for fully living out our mission statement, by being "humble about our gifts and generous of spirit," and "aware that our behavior makes a difference in the ecosystem." From the very beginning, ACE was in place to give students the opportunity to engage in the community in meaningful ways. Hurricane Sandy gave all of us an early lesson on the power of collaboration.
Check out our story on the Joy Maker Wall.
Share this post