Support Military Families this Veterans Day With Community Blueprint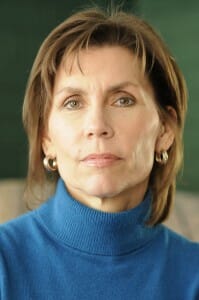 Today's guest post is written by Barbara Van Dahlen, Founder & President of Give an Hour.
Approximately 2 years ago, I joined a handful of my colleagues to begin work on a national initiative now known as the Community Blueprint Network. Originally a jointly crafted project that was neither owned nor controlled by any one entity, the Community Blueprint Network now has a permanent home with Points of Light.
As the initial set of architects for the Blueprint, we set out to create an initiative that would add structure and consistency where little existed. We sought the advice and wisdom of representatives from over 75 public, private, and nonprofit organizations. We took the knowledge gained and shaped it into a tool that provides community leaders interested in supporting military families with specific guidance regarding precise areas of focus (employment, education, behavioral health, homelessness, financial/legal issues, family strength, reintegration, and volunteerism). Within each area of focus, several concrete suggestions for action are offered and examples of promising practices are provided.  Our expectation has always been that each community will implement the Blueprint in its own unique way.
I am so proud that several organizations are now leading the implementation of the Blueprint in a handful of demonstration sites in Texas, Florida, Georgia, Alabama, North Carolina, and Virginia. Surveys conducted in two of these demonstration sites (Fayetteville, N.C., and Norfolk, Va.) have provided valuable information about the opportunities and challenges ahead as we move forward with this mission.
Specifically, these surveys indicate that Admiral Mullen was right: there is tremendous good will in communities and a powerful desire to support those who serve and their families. Community members in Fayetteville and Norfolk—and the leaders of organizations in both communities—believe they understand the issues their military families face. And yet these community members and leaders acknowledge that the needs of those in the military community are not being met. When asked about the obstacles that prevent effective coordination and collaboration, an overwhelming majority of leaders indicated that little or no communication currently exists among the organizations tasked with providing services and care. The leaders also cited lack of time, lack of resources, and turf issues as primary obstacles.
In addition to providing concrete suggestions and recommendations for community leaders regarding areas of focus and actions to be undertaken, partner organizations working to implement the Blueprint in demonstration sites are exploring strategies and techniques to overcome the obstacles that prevent communities from effectively caring for their service members. Partner organizations and the talented and dedicated citizens in the various communities are learning that the answer to the problem lies in our ability to connect the dots between and among organizations and in our ability develop consistency in our efforts. By crafting a "blueprint" designed to guide leaders in these efforts, we are laying the foundation for the development of a comprehensive integrated system of care that emphasizes coordination and collaboration.
Want to get involved in helping your military community? Find volunteer opportunities and blueprint tools on HandsOn Network.
Share this post