Triple Whammy: Natural Resource Volunteers Critical to Response Efforts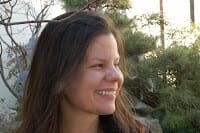 by Melissa Hopkins, Program Manager of TogetherGreen, National Audubon Society
Laura Baird, minister and mom, travelled hundreds of miles to help transport one oiled seagull.
Eleven-year old Olivia Bouler raised $200,000 to support gulf recovery efforts by selling her drawings.
In April 2010, over 35,000 people across the country signed up and were willing to travel to the gulf to help in any way they could. And this is just a snapshot of the many volunteer efforts that are at work to restore the Gulf Coast.
Between Hurricanes Katrina and Rita in 2005 and the Gulf Oil Spill in 2010, the Gulf Coast has faced unprecedented and monumental natural resource damage. With the help of committed volunteers like these, recovery efforts are underway to restore these vital, and diverse, habitats.
Join us on June 8th at 10:30am for a panel discussion on the strategies used to build volunteer support for the long-term efforts needed for restoration.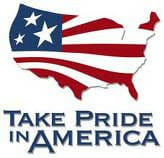 This panel will be moderated by Doug Blankinship, Volunteer.gov/gov Portal Manager for the Department of Interior and Senior Advisor to the Take Pride in America program.
Panelists include Evan Hirsche, President of the National Wildlife Refuge Association (NWRA); Kenneth Litzenberger, Southeast Louisiana National Wildlife Refuge Complex Manager; Jillian Rubio, Director of the National Audubon Society's Volunteer Response Center in Moss Point, Mississippi and myself, Melissa Hopkins, manager of Audubon's TogetherGreen program.
Join us for a candid discussion of the situation facing the Gulf Coast, and learn about the long-term engagement strategies and lessons we've learned in engaging volunteers for the long-haul.
For more information on some of the work being done around the region, please visit the U.S. Fish and Wildlife Service's Southeast Louisiana Refuges Complex website at: http://www.fws.gov/southeastlouisiana
To learn more about Audubon's efforts around the Gulf oil spill, watch this video.
Share this post