Turn a Sea of Goodwill to Action for Veterans Day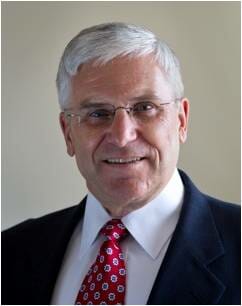 This post is by Gen. George W. Casey Jr., who served as Army chief of staff and senior coalition commander in Iraq.
One of the most common pleas I hear as I go around the country is, "I want to help our veterans, but I can't figure out how." Having worked in the government for 41 years, I can understand that. The government is a big bureaucracy and sometimes it can be hard to help.
The government is doing the right things, but it is just too big to handle the complicated individual issues that plague many of our returning veterans. It will never meet every need for every veteran, nor should we expect it to.
Holistically caring for our veterans and their families will take effective public-private partnerships that can leverage the power of both sectors. On the private side, there are tens of thousands of nonprofits out there working hard to help veterans. All are contributing, but many focus their services in very specific areas and affect a relatively small number of veterans.
What's been missing – until now – is a coordinated, collaborative effort at the community level that makes the most efficient use of public and private resources and energy without hindering the creativity that we find in the private sector.
A few years ago, representatives of 55 nonprofits and government agencies – including the VA, the U.S. Chamber of Commerce's Hiring Our Heroes and Blue Star Families – started talking about how to work together to help the one million veterans who will transition out of the military and rejoin communities across America in the next five years.
The wheels started tuning, and smart, experienced people got to work. They produced a virtual toolbox of proven programs and resources that can be adapted and adopted by local coalitions searching for ways to help veterans, military members and their families succeed.
I first heard about the Community Blueprint in June 2012, and the more I heard about it, the more I liked it. It was started by experienced organizations that specialize in veteran and military issues working together. And instead of dictating solutions, it offers scalable tools that can be used to help veterans reintegrate in society; find jobs, housing and health care; get financial and legal help; and keep their families strong.
In the past year, the Blueprint itself has gotten stronger. It's now led by Points of Light, the world's largest volunteer service organization. It's staffed, in part, by a group of 75 AmeriCorps members, half of whom are veterans themselves. And it's supported with help from a five-year, $5 million grant from ITT Exelis and the volunteer help of its 20,000 employees. It's the kind of public-private partnership we need to best serve our veterans and their families.
The Community Blueprint is getting bigger, too. Right now there are 20 communities using its tools – including communities in Atlanta, Miami, Dallas, Los Angeles, San Diego and Seattle. The plan is to increase that number tenfold in the next two years.
Can you imagine the impact of hundreds of communities armed with the right tools helping our military, our veterans and their families? I can. And I can't imagine a better way to ensure all of our veterans are taken care of.
When I think about our veterans, I am reminded of a quote on a monument in Burma to a British division that held off a numerically superior Japanese force at great cost. It reads, "When you go home, tell them of us and say, for your tomorrow, we gave our today."
The men and women of our armed forces have been giving their tomorrows for our todays for 236 years. We are blessed as a nation that we have had generation after generation of Americans who have believed so strongly in the values and ideals that this country stands for that they have been willing to put their lives on the line for them.
It's our turn now. Welcoming returning veterans with our thanks isn't enough. We need to turn that sea of goodwill into action. We need to match their service with our own.
Find out how you can help at www.the-communityblueprint.org.
Share this post
---