Turning Complacency Into Action When it Comes to Disasters
Read about how folks in Savannah, Ga., are preparing for disaster. To help your family take action, visit Good & Ready, where you'll learn how to create a disaster plan, build a preparedness kit and more.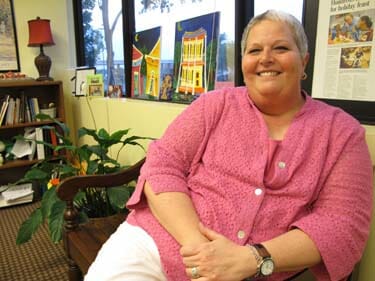 Barbara Moss-Hogan of Savannah, Ga., who moved from New Orleans after Hurricane Katrina, is prepared in case she experiences another hurricane.
Barbara Moss-Hogan hears a familiar complacency among friends and coworkers living in Savannah, Ga., a coastal city that's been spared by major hurricanes for more than a century.
Their talk brings back memories of the bizarre items she and her friends took while evacuating New Orleans ahead of Hurricane Katrina.
A string of pearls and a bathing suit were all one friend brought. Others grabbed a sewing machine, a set of golf clubs, a ball gown.
"People don't realize what you're supposed to bring," said Moss-Hogan, a social worker who moved to Savannah shortly after fleeing New Orleans in 2005. (Click here to hear her advice.)
Volunteers from Savannah-area Allstate insurance agencies and United Way Hands on Savannah last week paired up to help inform residents as part of a 14-city disaster preparedness tour, brought to town by the Allstate Foundation and Points of Light. Volunteers set up tables on May 31 outside a Savannah Sand Gnats minor league baseball game to help hundreds of Savannah residents build free disaster kits.
An event attendee, showing her new disaster preparedness kit, talks about getting ready for disaster before it happens. (Click image to watch video.)
They helped participants assemble close to 450 kits containing flashlights, first aid kits, cleaning supplies, checklists for emergency planning and other items proven to keep people safe and prepared.
Many locals receiving kits said they had done little to prepare.
"I'm not as prepared as I should be," said James Ricks, whose home has flooded three times during tropical storms.
Girl Scout troop leaders Tara Trappio and Evelyn Ragland confessed they, too, weren't ready for a weather emergency.
"Some of this stuff I have – the flashlight, the first aid kit and the water bottles – but that's about it," said Trappio. Ragland recalled evacuating the city because of an approaching storm in 1999. "I wasn't prepared at all. Everything went too fast," she said.
Coastal Georgia has enjoyed decades with rarely a tropical storm. Despite 100 miles of coastline, Georgia hasn't taken a direct hit from a hurricane of Category 3 or greater strength (winds of 111 to 129 miles an hour) since the late 1890s.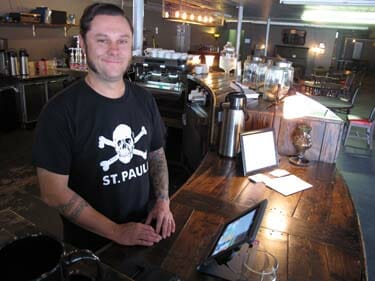 The Rev. Kevin Veitinger of Savannah, Ga., moved his family to higher ground not long after helping to pushing cars out of waste-high waters near their rental home.
A hurricane evacuation study commissioned in 2012 by the Federal Emergency Management Agency and the U.S. Army Corps of Engineers found that many coastal Georgia residents underestimate the vulnerability of their homes to storm surge. Some said they plan to ignore evacuation orders.
Preparing for a hurricane starts with deciding whether to evacuate and where to go should evacuation be recommended. Basic supplies to have on hand include a three-day supply of water – one gallon per person – and non-perishable, easy-to-prepare food. Some families may also need to stock up on medications, baby supplies, pet supplies and copies of personal documents.
"I think the threat isn't taken as seriously as it should be," said Marianne Fischer, a Savannah native and Allstate insurance agent who volunteered at the ballpark event to build disaster preparedness kits.
Savannah residents who the recall the area's only evacuations in recent history – for Hurricane David in 1979 and Hurricane Floyd in 1999 – usually talk of the hours of stalled traffic on the interstates. David hit the city but caused minor damage, while Floyd bypassed Georgia.
Though hurricanes are rare, more Savannah residents are familiar with flooding after heavy rains and high tides have overwhelmed parts of the city's extensive canal system.
The Rev. Kevin Veitinger moved his family to higher ground not long after spending a rainy afternoon pushing cars out of waste-high waters near their rental home. A United Methodist minister from south Florida, Veitinger takes the hurricane threat in Savannah seriously. (To hear his advice, click here.)
He and his family experienced Hurricane Wilma in 2005, back when they lived near Fort Lauderdale, Fla. The storm took off the roof of his church and left his neighborhood without power for a month.
He doesn't want to relive that experience in Savannah.
"The city is almost 300 years old," he said. "If a Category 3 was predicted for Savannah, I'd be out of here."
Share this post
---