UnitedHealth HEROES Service Learning Grants
School is back in session and we want to share with you cool ways to get involved in service-learning.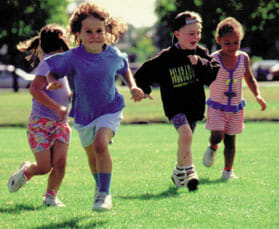 GenerationOn's partners at Youth Service America are offering UnitedHealth HEROES grants of up to $1,000 for youth-led projects that encourage kids to get active and healthy. Grants are available for youth-led service-learning projects which aim to combat childhood obesity through walking, running or hiking programs.
Service-learning experiences engage young people in performing meaningful service to the community as they gain academic skills and acquire important college and workforce skills in the process. Each UnitedHealth HEROES project will begin on the Martin Luther King, Jr. Day of Service, Jan. 21, 2013, and end on Global Youth Service Day (GYSD), April 26-28, 2013.
To learn more about the program and how to apply for a grant, read the UnitedHealth HEROES Applicant User Guide. For service-learning lessons related to health, access the generationOn Healthy Youth, Healthy Communities units under the "Health" heading.
The application period ends on Oct. 15, 2012.
Apply for the UnitedHealth HEROES grant today!
Access the online application here: http://www.wizehive.com/apps/YSA2013UHH
Share this post