Uprooted From Her Home, This Girl Took Her Volunteering International
Know a kid or teen making difference through community service? Nominate him or her today for a Hasbro Community Action Hero Award, brought to you by Hasbro Children's Fund and generationOn. Today we hear from Grace Anne Remey, a 2013 awardee.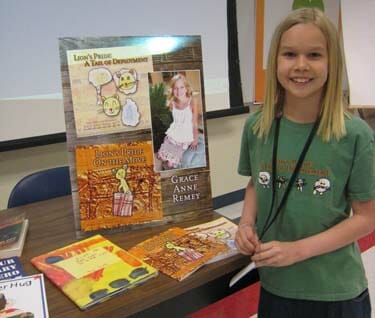 I've had an amazing year since becoming a Hasbro Community Action Hero. A couple of weeks after the awards ceremony in New York City – which was so awesome and pretty – my family moved from Arizona to Germany. My dad is in the military, so we've moved around a lot.
I didn't want to move to Germany, but it turned out to be a positive experience. I saw more than 10 castles. My favorite was Frankenstein Castle at Halloween. I also went to Christmas markets and have visited three countries. When I got to my new school, I had trouble making new friends. It was really hard moving, but I got used to it and now I have met new friends and am happy again.
I quickly found places to volunteer. I am still planning on volunteering at our local animal shelter. I have been busy working with Torch Club, which does different volunteer projects. I spent a lot of time doing Project Rudolph Germany, which provides gift bags to military members transitioning through the airport on days leading up to Christmas. I helped Mothers of Preschoolers make bags, received 140 cards from schools near Boston and finally helped hand out bags to troops at an airport in Germany.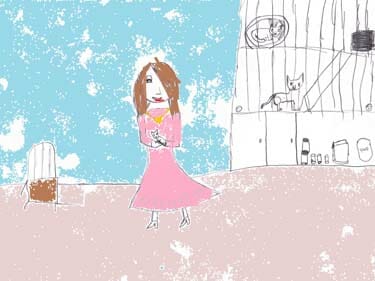 I felt happy that I was volunteering and making so many other people happy. The best part was seeing the excited faces of the troops when I gave them the bags. I was also able to give toys from Hasbro to other kids through generationOn's Be a Joy Maker campaign!
I also got some great attention for my book, "Lion's Pride: A Tail of Deployment," which came out in 2012. When I wrote it, I knew that I wanted the book to be able to help other children who faced deployment like me. I never imagined that so many people would like it so much. Winning a Bronze Medal for Children's Book of the Year from the Military Writers Society of America was another highlight of the year. I recently found out that I am a semifinalist for Operation Homefront's Military Child of the Year. I am really excited about it and hope to win a laptop computer so I can write my next book.
Finally, I was very excited to get a letter from Michelle Obama. She sent pictures of her family and even signed the letter with real ink!
Although it wasn't always easy and I didn't want to move, I had a great year. I've been able to do a lot more than I thought I would because of the Hasbro Community Action Hero Award. I wish this year's winners luck and hope they have an amazing year like I had.
Do you know a young person who is doing great work? Nominate him or her to be a 2014 Hasbro Community Action Hero. The deadline is 5 p.m., Eastern, Feb. 25, 2014. Don't wait – submit a nomination today!
Share this post