Win up to $15,000 for Your Favorite Cause
What do pro bono and pro football have in common?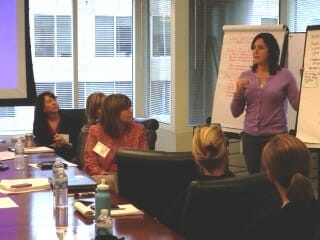 They're both playing a part in the Super Service Challenge. The story contest will award $1 million – in prizes ranging from $100 to $15,000 – to deserving nonprofit organizations nominated by their volunteers. A panel of judges will help select this year's winning volunteer teams, some of whom will receive tickets to the Super Bowl.
Celebrating National Pro Bono Week 2013 (Oct. 20-26), A Billion + Change and Points of Light are teaming up with the Super Service Challenge, sponsored by Companies With A Mission, New Orleans Saints quarterback Drew Brees and the Brees Dream Foundation, to offer teams of volunteers a unique chance to showcase pro bono service.
To participate, volunteer teams must submit service stories between now and Nov. 30.
Here's how:
Get a group of three to eight people and do a skills-based volunteer activity between now and Nov. 30, 2013. Projects completed since June 1, 2013, are also eligible.
Take photos or a short video discussing your service and the impact it had on your nonprofit partner. Answer three questions in your video – click here for the questions.
Submit the video or photos online at cwam.com/billionpluschange. Click here for a sample video.
Visit the Super Service Challenge website for full details.
Here's an email template to help you share the news with your pro bono teams.
Benefits:
Nonprofit partners are eligible to win part of the $1 million prize money. (Hundreds will win gifts of $100 to $15,000.)
Submitting teams are eligible for eight Super Bowl tickets and national media recognition with prizes going to the teams with the top four stories. The Super Bowl will be played Feb. 2, 2014 at MetLife Stadium in New Jersey.
Super Service Challenge winners will be announced just before the big game.
Employees from The Advisory Board Company, a health care and research consulting firm, are entering the contest, telling the stories of pro bono work they completed this month. For instance, staff members recently advised Girls on the Run (a nonprofit started by Daily Point of Light Award winner Molly Barker) on a fundraising strategy.
The Super Service Challenge is "a great way for staff to further their impact with an organization they care deeply about by trying to win funds for their organization, and also honors their work with an amazing prize of Super Bowl tickets," said Graham McLaughlin, senior director, community impact, at The Advisory Board Company.
For more information on the Super Service Challenge and how to get involved, visit www.superservicechallenge.com or follow the #cChange movement on Facebook, Twitter and Instagram.
Look for more opportunities to engage with the Super Service Challenge with additional announcements from Points of Light and One America coming soon as we seek to bring volunteers and powerful voices together around vital issues of our time – education, the environment and hunger. Find out more about One America at www.facebook.com/joinoneamerica.
Share this post