Disaster Preparedness and Response
How to take action before, during & after a disaster
Your guide to disaster and the Civic Circle®
In partnership with The Allstate Foundation, Points of Light has created Building Sustainable Communities: A Guide to Disaster and the Civic Circle®, a resource that offers insights and strategies to empower you to take action before, during and after a disaster. You'll also learn how to be an advocate for those affected by disasters.
Download Guide Below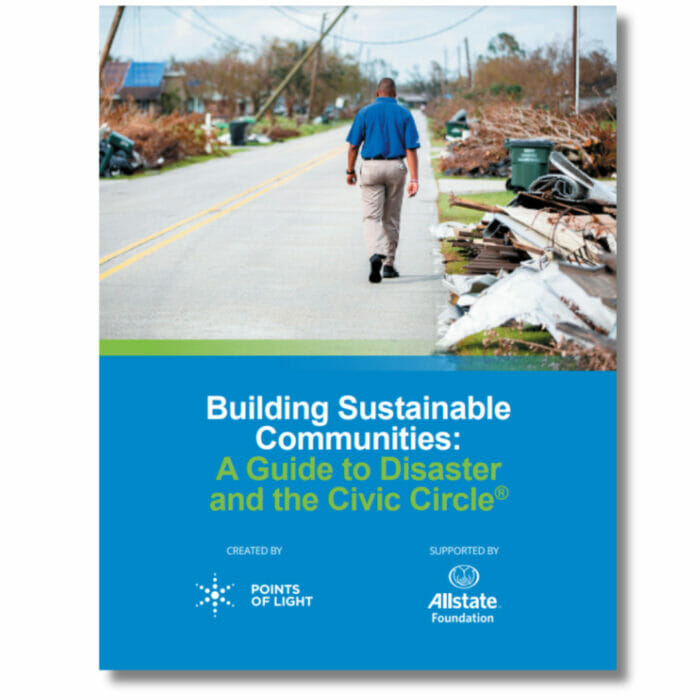 Download the Guide
Sponsored by



Points of Light is deeply committed to addressing systemic inequities during disasters. To find opportunities to get involved, visit Points of Light Engage.