Family Volunteer Day
Join us for this annual day of service and celebrate the joy of family volunteering!
Make a Difference Together
On Nov. 19, 2022, we'll celebrate Family Volunteer Day, a global day of service that celebrates the power of families who work together to support their communities and neighborhoods.
Choose from in-person or virtual opportunities. There are so many ways to give back! Take time out with your family this season to help others, and make a positive mark on the world.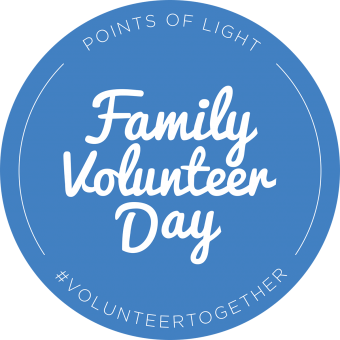 There are So Many Ways to Get Involved