Family Volunteer Day
Join us for this annual day of service and celebrate the joy of family volunteering!
Make a Difference Together
On Nov. 20, 2021, we'll celebrate Family Volunteer Day, a global day of service that celebrates the power of families who work together to support their communities and neighborhoods.
This year, the needs are greater than ever before. And though volunteering may look different, there are still so many ways to give back. Take time out with your family this season to help others, and make a positive mark on the world.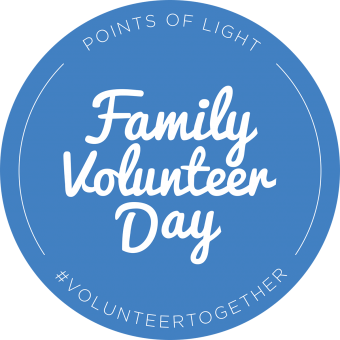 There are So Many Ways to Get Involved
Sign Up For Future Events
Learn more about upcoming Points of Light events by signing up for our monthly newsletter.