Nick Costides
President, Information Technology
UPS
Nick Costides is UPS President of Information Technology.
In this role, Nick has global responsibility for the industry-leading portfolio of technologies which power UPS' Smart Logistics Network, enabling the processing, sortation and delivery of 20 million packages each day.
Nick heads the Office of the CIO and the UPS Technology Strategy Group, oversees the UPS International and The UPS Store technology organizations, and leads UPS ' IT Transformation program.
Prior to assuming his current position, Nick was the UPS Transportation Technology Group Vice President responsible for all technology solutions that enable the UPS Airline and UPS' mega-hub Worldport, the largest automated sortation facility in the transportation & logistics industry.
Nick also served as Vice President of UPS Customer Technology, where he was responsible for all solutions that directly touch the customer such as MyChoice and ups.com.
He has a proven track record of leading large scale global organizations and initiatives during a career that spans continents, lines of business, and corporate disciplines.
Nick's professional recognitions include Computerworld Premiere 100 IT Leader and Information Week Elite 100. He also has secured several patents that support UPS' intellectual property.
In addition to his corporate responsibilities, Nick is a Member of the Board of Trustees for Points of Light, serves on the Advisory Council for ToolBank USA, is a member of the Executive Advisory Board of the Association of Technology Professionals, is a member of the Industrial Board of Advisors for the University of Louisville J.B. Speed School of Engineering, and is a member of the advisory board of the Kentucky Humane Society.
Nick has a history of service to the community, including serving as past board chair for Hands on Atlanta, past board member Louisville Zoo, advisory board chair for ToolBank USA, and technology advisor to United Way Worldwide.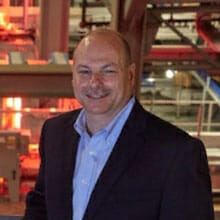 Get Involved & Light the Way