Suzanne Spero
Executive Director
The MCJ Amelior Foundation
Suzanne Spero is the executive director of the MCJ Amelior Foundation, a family foundation, created to help fund programs in Newark, New Jersey, and surrounding communities. The foundation assists entities that encourage mentoring relationships, create unique entrepreneurial opportunities, and promote national and local participation in voluntary community programs and services. The foundation has expanded into the international arena and engages in work to promote reducing the number of people who live in extreme poverty, with a particular focus on ending deaths from malaria.
Prior to nonprofit work, Suzanne worked in Washington, D.C. for Rep. Marge Roukema. She currently serves on the board of trustees of the New Jersey Performing Arts Center Women's Association as co-vice president, and is also on the board of directors of Mentor: The National Mentoring Partnership and co-chairs the governance committee. In addition, Suzanne serves on the board of trustees of LifeCamp and on the executive committee of the Newark Alliance. She is co-founder of Jersey Cares, which organizes teams of socially-minded individuals for community service projects.
Suzanne graduated from Drew University's College of Liberal Arts with a bachelor of arts degree in political science. She resides in Chatham, New Jersey, with her husband and two children.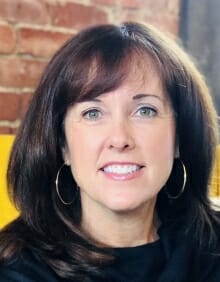 Get Involved & Light the Way