Points of Light is looking for our next leader!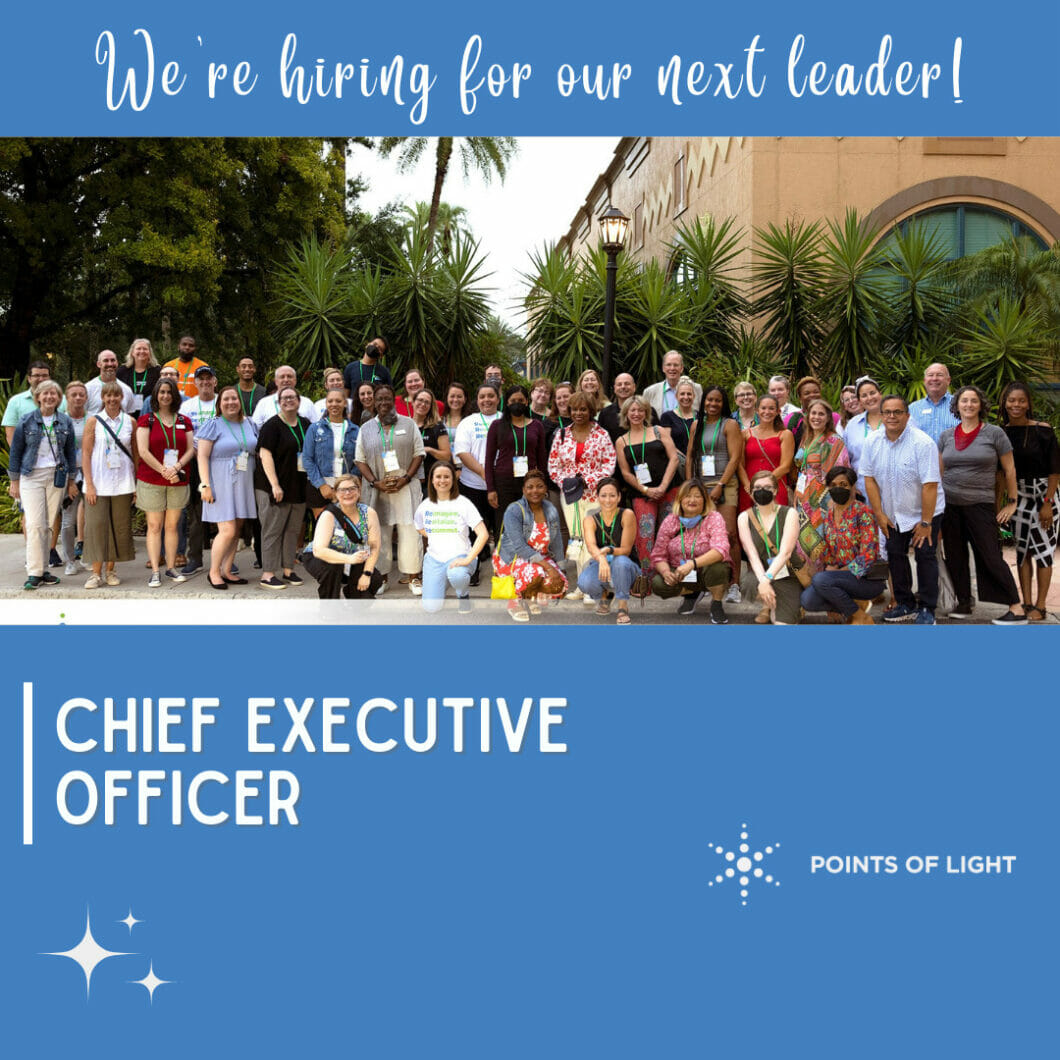 Our search firm, Russell Reynolds Associates, has officially begun their active search for our organization's next president and CEO.  
At this pivotal time in its history, Points of Light's Board of Directors is seeking an experienced and strategic leader with a passionate concern and calling for its mission, who has demonstrated the ability to create impact across a complex, global organization. 
Points of Light is a global non-profit that inspires, equips, and mobilizes millions of people to take action that changes the world. Through our Global Network of 177 affiliates across more than 38 countries, and partnerships with thousands of non-profits and corporations, Points of Light engages 5 million volunteers in 16 million hours of service each year. 
Cast from the vision of one thousand points of light shared by our founder President George H.W. Bush in his 1989 inaugural address, Points of Light was founded in 1990 as an independent, nonpartisan, non-profit organization to encourage and empower the spirit of service. The organization extends President Bush's vision that "any definition of a successful life must include serving others". Today, Points of Light continues to transcend politics and borders to inspire millions of individuals worldwide to take action. 
You can read the full position specification document here.
For questions about or interest in this position, please contact [email protected] directly. 
For All Points of Light Media Inquiries